Fantasy Baseball: 5 Latest 'Sell High' Fantasy Trade Options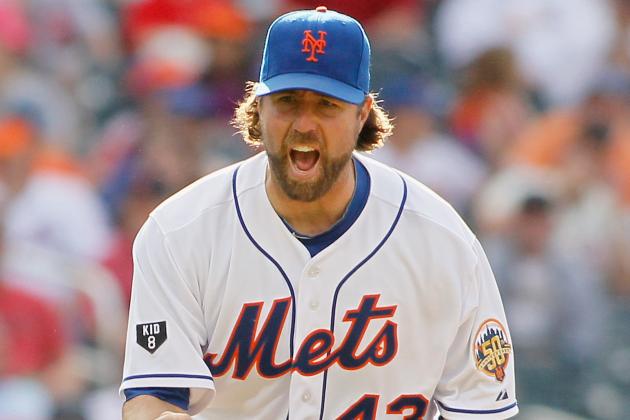 Mike Stobe/Getty Images

With the MLB trade deadline looming, front offices are beginning to measure the value of their talent in their minor league systems as they look to bolster their lineup cards with veteran leadership. The same can be said for the world of fantasy owners.
Setting expectations for players is never a healthy idea as things don't always pan out as predicted. You would only be kidding yourself if you pinned a man named Dickey atop the list of the best pitchers heading into the All-Star break.
It is like saying you knew that Missouri was going to lose to Norfolk State in this year's March Madness. No need to try, you aren't going to fool anyone.
The majors is a game of risk and reward. Players that began the season highlighted as trade material and are now lifting the doubts off their shoulders are just bait waiting to be eaten.
I have listed five players that should be considered to be sell-high candidates in your fantasy league.
Begin Slideshow

»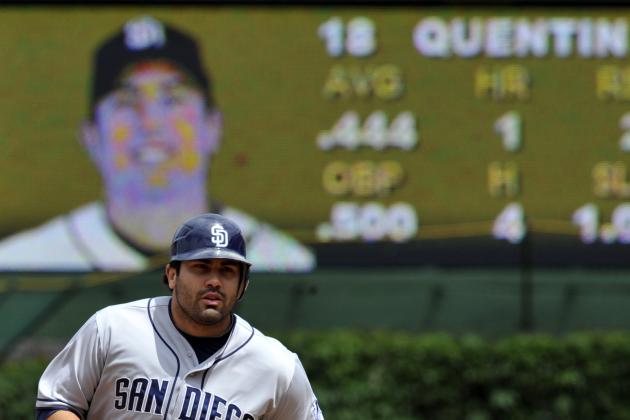 David Banks/Getty Images

Although he just recently became a Padre this offseason, he may very well already be on his way out of town.
Despite his struggles of late, Quentin has made his presence felt in the NL West. Since coming off the disabled list in late May, Quentin only has 32 games under his belt. But in those 32 games, Quentin has racked together seven home runs, 17 RBI, and a .273 batting average.
With the Padres dead and gone from the chase in their division, there are a handful of fellow trading partners looking to add to their rosters. You should invest as well.
Teams like the surprising first-place Pittsburgh Pirates have begun to reshape the NL East division, and stand out as potential candidates to steal Quentin.
Carlos Quentin and his offensive prowess fits the mold that the Bucs could implement into their roster.
However, as a buyer beware alert, the injury bug has plagued Quentin from putting together a full season. He has never exceeded 135 games in one season. Not to fret, the risk is worth the reward with this guy.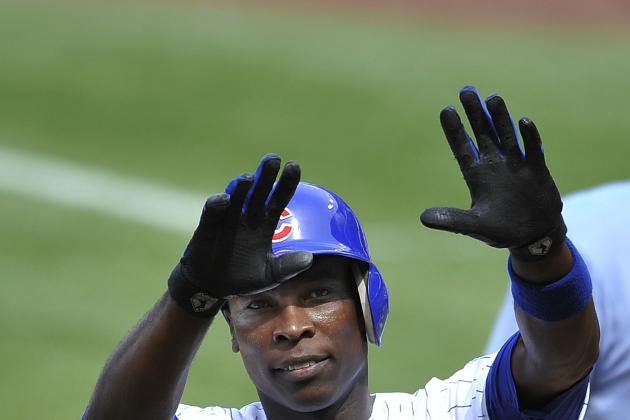 Brian Kersey/Getty Images

The more his bat heats up, the more the potential trade talks strengthen.
With the inability for the Cubs to escape their struggles, it makes no sense for them to keep hold of Soriano's hefty contract. At 36, Soriano still has two years remaining on his contract and a considerable amount of money would have to be eaten by the Cubs to release him.
If the offer is right and the deal is available, don't be surprised if Soriano is shipped to a team vying for contention in October. The same can be applied to fantasy owners.
It is in the best interest of both the Cubs and Soriano for him to exit Wrigley. For Chicago, it is a step in the direction toward nurturing their youth.
The new trade partner would be receiving a solid bat in their lineup. So far this season, Soriano has clipped a .266 batting average and 47 RBI to go along his 15 home runs.
Age is just a number. You won't swing and miss with this acquisition.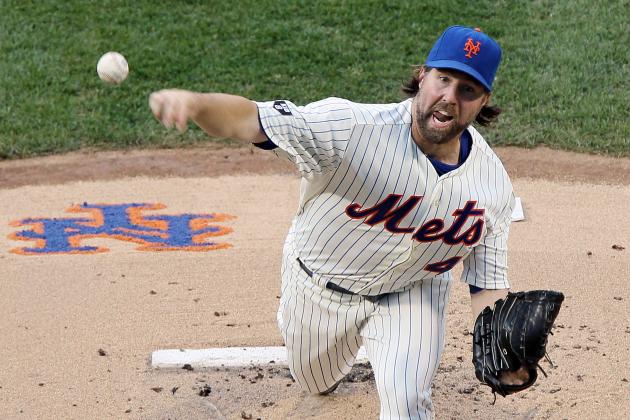 Jim McIsaac/Getty Images

Once Wakefield called it quits, the era of the knuckleball seemed like it had come to a close. That all changed when Mr. Dickey decided to resurrect the pitch.
ABC's hit series, Dancing With The Stars, now has a cast member in the works. The way his filed fingernails dig into the seams helps create new dance steps for opposing hitters that the industry has yet to coin.
As he heads into Kansas City, Dickey sits with a comfortable 12 wins to his name, which is one more than his career-best of 11 in 2010.
To complement his staggering three complete games, he has a 2.40 ERA. To put it plainly, the dude is on another level.
2012 has become the year of the knuckleball. Any takers?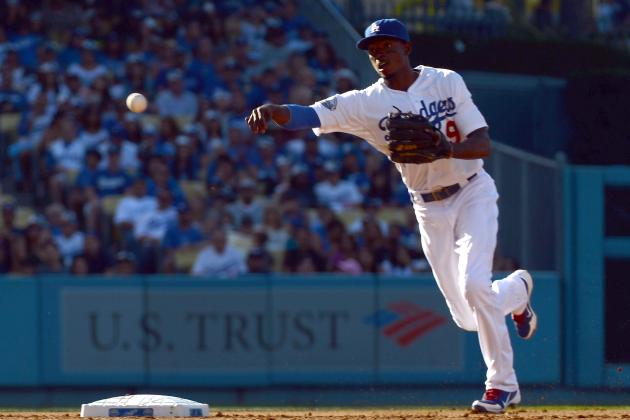 Harry How/Getty Images

Dee Gordon and his atrocious 17 errors hasn't come cheap.
Although the routine ground balls and throwing errors have eaten him alive this season, you should take a look at his pitchers' face every time one comes screaming his way. Yikes!
But he makes this list more importantly because of the problems he causes for opposing pitchers. This is where his value hits home.
His speed on the basepath is what makes up for his losses defensively. Gordon currently hosts the major league-leading 30 stolen bases, proving that he is a virtual threat every time he steps on the bases.
Adding insult to his wretched 2012 campaign, Gordon recently suffered a thumb injury that will put him on the disabled list for six weeks.
The blow could wind up costing him his job for the remainder of the season as the Dodgers are now on the clock for a veteran leader to replace Gordon.
Although he will be sidelined from action for two months, the injury almost helped his cause. Gordon has been in a downward spiral for the better half of the season. This time away will allow him to recoup and gather himself before coming back.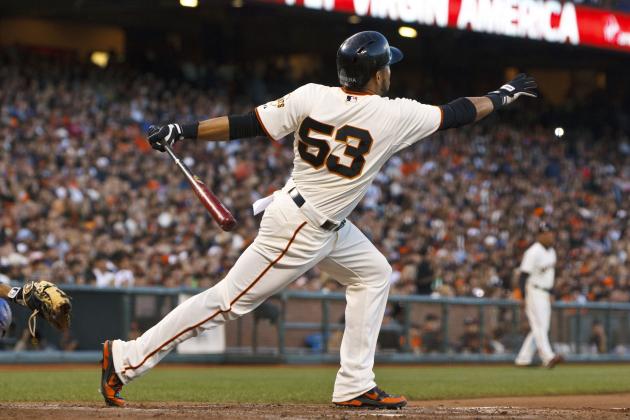 Jason O. Watson/Getty Images

A blast from the past. A walk to the West Coast, and the Giants have pumped life back into Melky Cabrera and his career. The Melk Man is currently second in the National League with a commanding .353 batting average.
Cabrera also has eight home runs and 44 RBI to his name. The numbers were great enough to earn him a roster spot in the return to his former baseball town of Kansas City.
Teams that are looking for a security valve in the front of their order should keep Cabrera on their radar. With the numbers panning out to be career bests, history says that his recent success will not hold up.
The past is the past. Cabrera's power seems to be peaking. The Giants found a needle in a haystack when they stole Cabrera from the Royals, and fantasy owners did too.
If the Giants fall off pace in the NL West, which is highly unlikely, Cabrera could be shipped at a high asking price and beneficial returns.