50 NFL Rookies Who Will Get Cut in Training Camp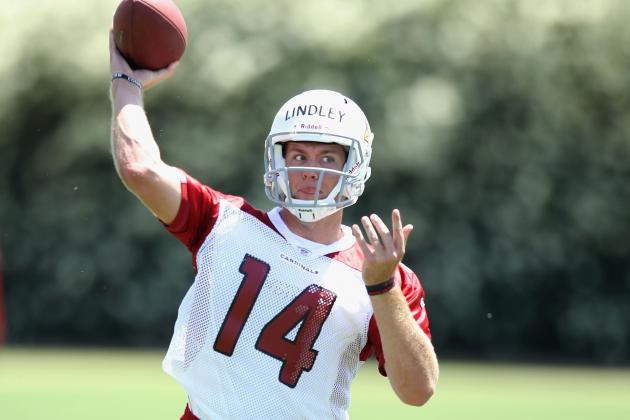 Christian Petersen/Getty Images

On NFL draft day, every draft pick is a future star. A sixth-round pick is Tom Brady, an undrafted free agent Arian Foster. Hope springs eternal on draft day.
Draft day isn't reality.
The reality is that many of these supposed sleepers won't even make their teams in their first seasons. There's a reason we remember Tom Brady as a sixth-round pick. It's because of how many late-rounders completely bust out of the league.
Which 2012 rookies won't be seeing the 53-man roster?
Begin Slideshow

»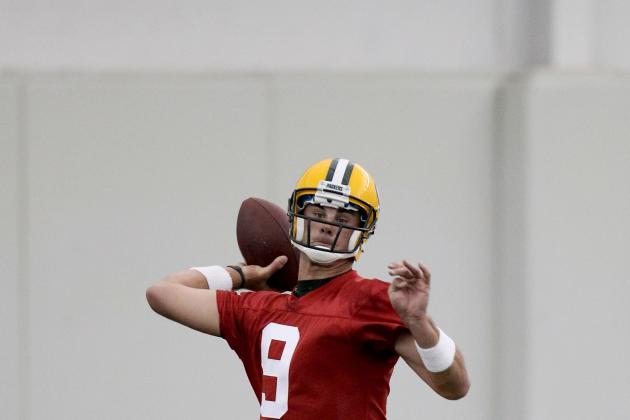 Mike McGinnis/Getty Images

Though he was selected in the seventh round, B.J. Coleman has some talent. With Graham Harrell and Aaron Rodgers, however, the Packers simply don't have much reason to carry three quarterbacks. They will stash Coleman on the practice squad.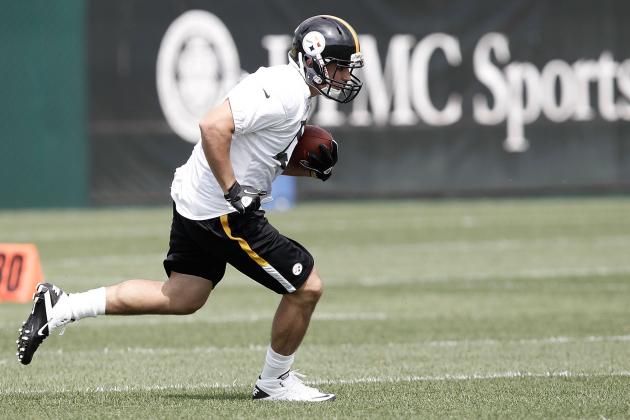 Jared Wickerham/Getty Images

Heath Miller, Leonard Pope and Weslye Sanders will likely make up Pittsburgh's three tight ends. Few teams carry four tight ends, and David Paulson likely won't be exceptional enough to make the Steelers do so.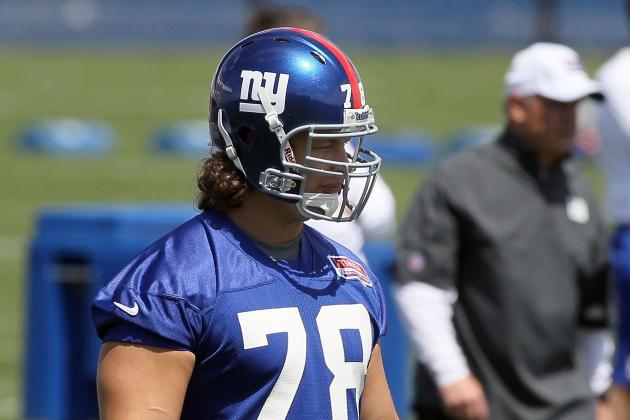 Jim McIsaac/Getty Images

Before the 2012 offseason, the Giants may have been lacking defensive-tackle depth. That is no longer the case. Chris Canty, Rocky Benard, Marvin Austin, Linval Joseph, Shaun Rogers and sometimes Justin Tuck give New York plenty of options along the interior defensive line.
Markus Kuhn isn't going to beat any of those guys out.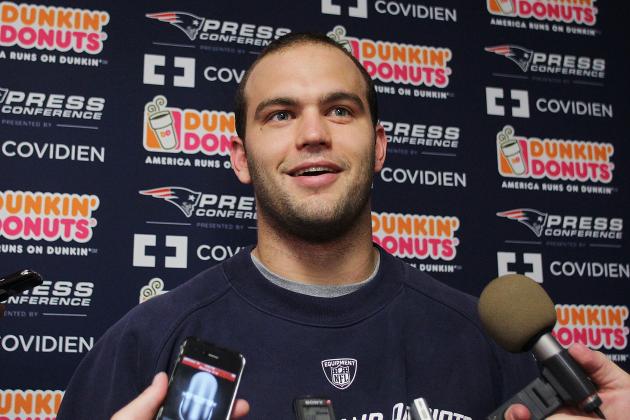 Jim Rogash/Getty Images

The Patriots have a ton of wide receivers. Even without considering the tight ends, New England has Wes Welker, Brandon Lloyd, Jabar Gaffney, Donte' Stallworth, Julian Edelman and Deion Branch.
Which of those guys is Jeremy Ebert beating out?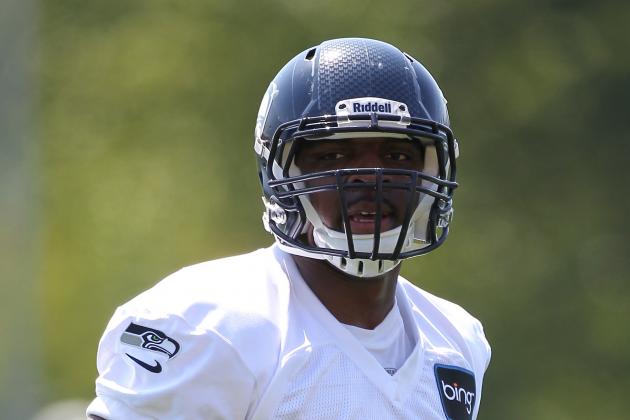 Otto Greule Jr/Getty Images

Between Jason Jones and Jaye Howard, the Seahawks have enough of the defensive tackle/defensive end hybrid players. Seventh-round pick Greg Scruggs isn't going to be able to make enough of an impact to make the roster in addition to those two.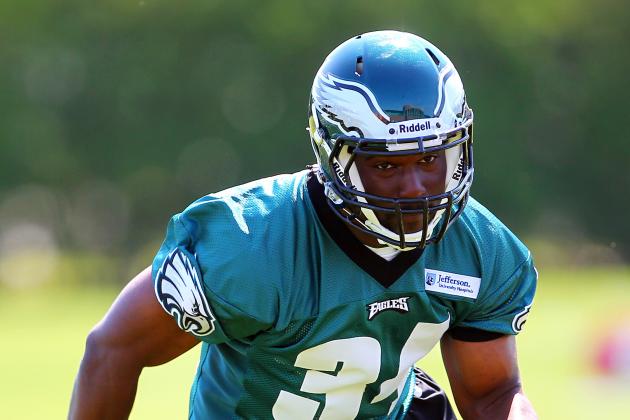 Rich Schultz/Getty Images

In college, Bryce Brown was a colossal disappointment, and he wasn't expected to warrant even a late-round selection. The Eagles did take Brown in the seventh round, but he isn't likely to beat out Dion Lewis or Chris Polk.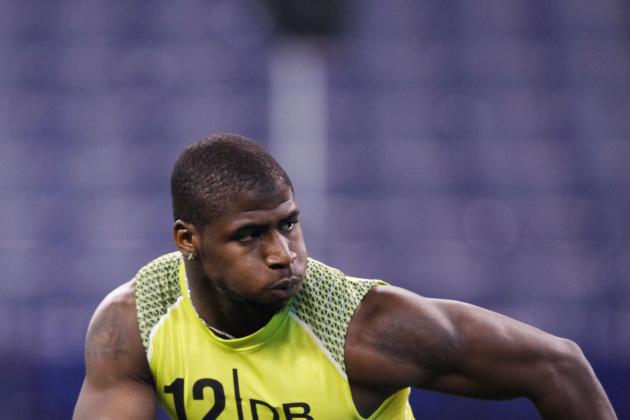 Joe Robbins/Getty Images

New England has an abundance of cornerbacks, and Alfonzo Dennard isn't a great fit in the team's zone scheme. In time, Dennard could develop into a contributor, but he needs time on the practice squad first.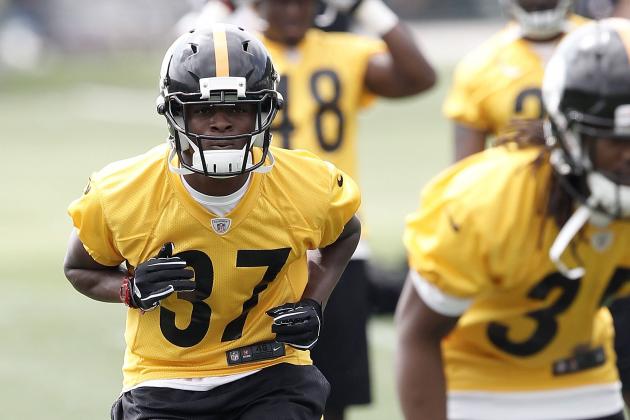 Jared Wickerham/Getty Images

Though Pittsburgh doesn't have any great cornerbacks, the team has plenty of depth at the position. Or, at least they have enough depth that late-seventh-round pick Terrence Frederick doesn't have much of a shot at making the roster.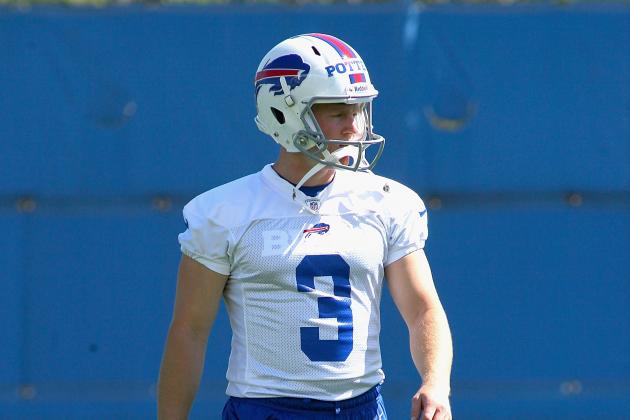 Rick Stewart/Getty Images

After giving Rian Lindell a contract extension, the Bills surprised everyone by drafting John Potter, a kicker. Potter may have a big leg, but Buffalo isn't likely to have room for two kickers on the roster. They may stash Potter on the practice squad.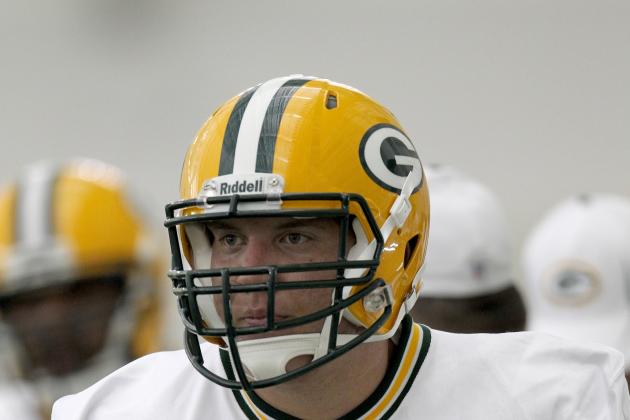 Mike McGinnis/Getty Images

Green Bay has great offensive-line depth, and though Andrew Datko was a good value in the seventh round, he isn't a backup for the Packers. He simply isn't as good as the team's other options.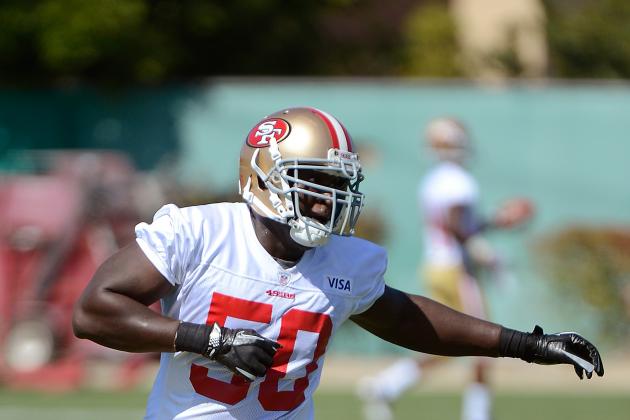 Thearon W. Henderson/Getty Images

San Francisco has great linebacker depth, and Cam Johnson suffered a damaging knee injury in minicamp. Johnson will be behind entering training camp, and as a seventh-round pick, he was an underdog anyway.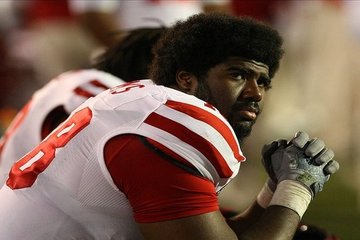 The Saints have great depth at nearly every position, and offensive tackle is no exception. Marcel Jones isn't on nearly the same level as any of the team's other backup options, and he has almost no shot at making the roster.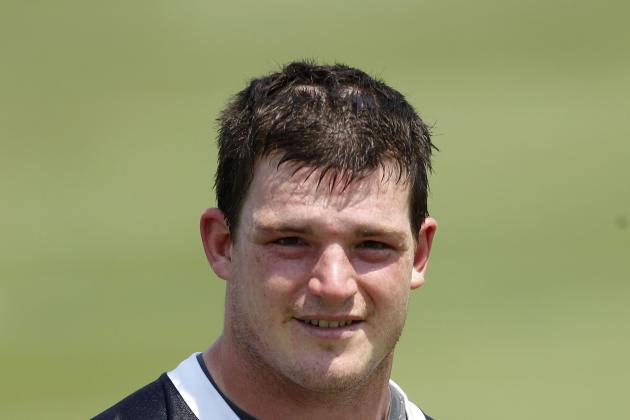 Layne Murdoch/Getty Images

In Sean Lee, Dan Connor and Bruce Carter, Dallas has three inside linebackers. Caleb McSurdy can still compete for a job, but there aren't many spots open, and he isn't overly talented by any means.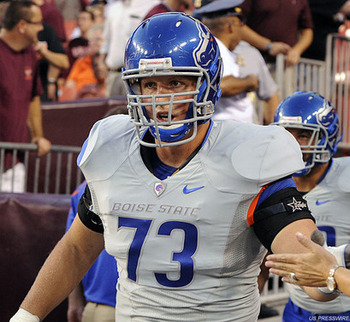 Nate Potter was drafted after the much more talented Bobby Massie, so he seems unlikely to win a battle there. And unfortunately for Potter, the Cardinals have just one offensive tackle spot up for grabs.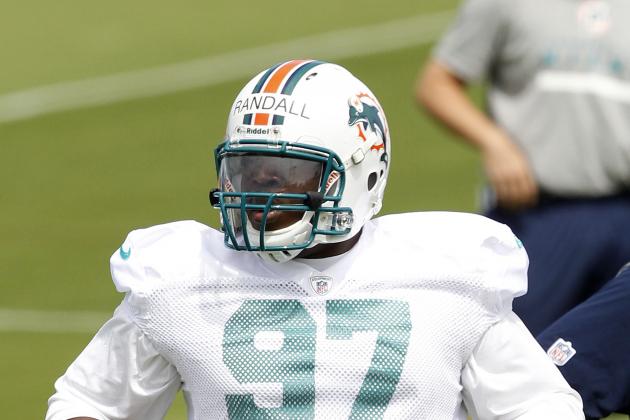 Joel Auerbach/Getty Images

As they transition to a 4-3 defense, the Dolphins have a ton of defensive tackles. Randy Starks, Tony McDaniel, Paul Soliai and Jared Odrick should have the unit on lockdown. Kheeston Randall has no shot as a rookie.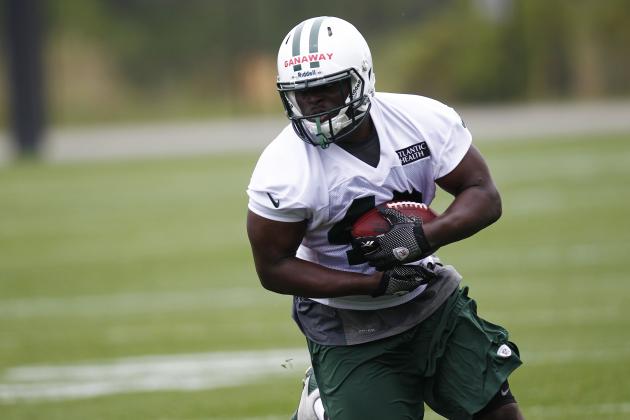 Jeff Zelevansky/Getty Images

Shonn Greene, Joe McKnight and Bilal Powell seem like roster locks. That leaves Terrance Ganaway on the outside looking in unless something extraordinary happens.
The other backs are more talented with more experience. That's a bad combo for Ganaway.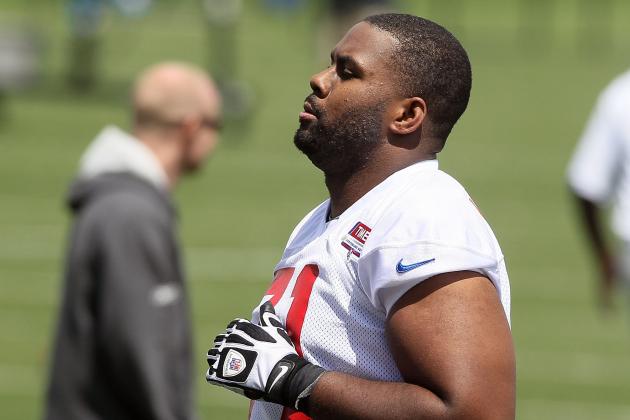 Jim McIsaac/Getty Images

Fourth-round pick Brandon Mosley seems likely to lock up the final offensive tackle spot, which leaves the talented Matt McCants without a job. McCants is raw anyway, so he would be well served by a year on the practice squad.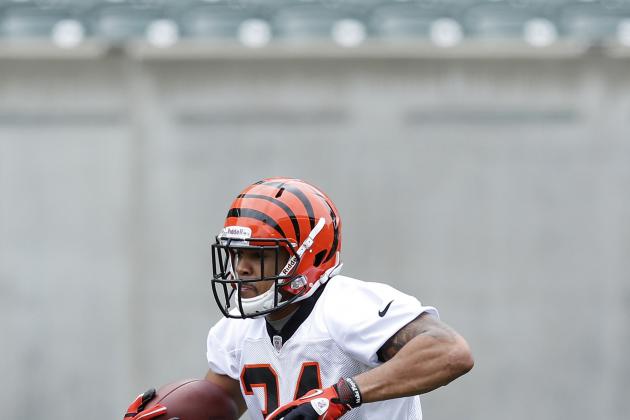 Joe Robbins/Getty Images

BenJarvus Green-Ellis, Bernard Scott and Brian Leonard are all more talented and versatile than Dan Herron. Herron is an undersized powerback with limited ability running outside. He doesn't seem like an NFL-caliber back.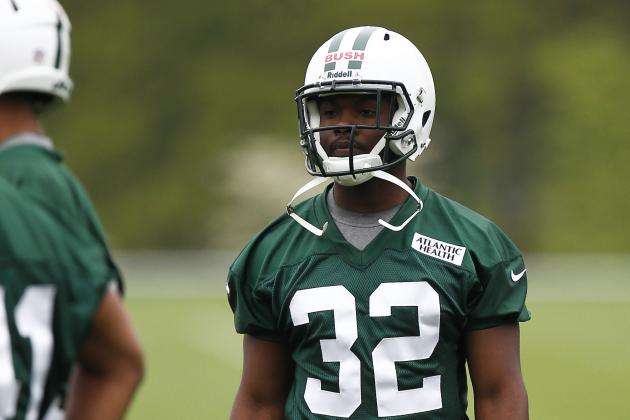 Jeff Zelevansky/Getty Images

Yeremiah Bell and LaRon Landry will start at safety. Eric Smith will pick up a backup spot. That leaves Josh Bush and Antonio Allen battling for the last safety spot.
Though Allen was picked later, he is more talented and should win the job if healthy.
Kyle Rivas/Getty Images

With Jamaal Charles, Peyton Hillis and Dexter McCluster, the Chiefs don't seem to have room for Cyrus Gray yet. Gray will probably go to the practice squad and make the team in a year, at which point he could contribute.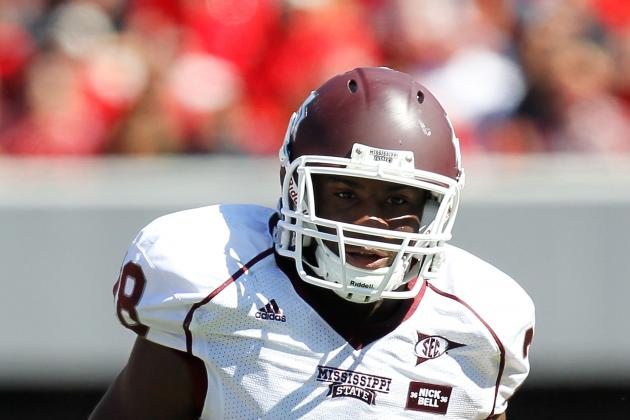 Kevin C. Cox/Getty Images

Donald Brown and Delone Carter will be Indianapolis' top two running backs. Deji Karim and Vick Ballard will be left to battle for the final running-back spot.
Karim has more experience and is an adept receiver, unlike Ballard. That should give the former Jaguar the edge.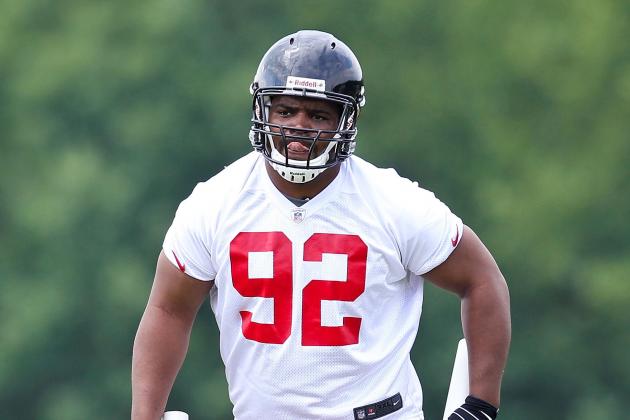 Daniel Shirey/Getty Images

Jonathan Babineaux, Corey Peters and Peria Jerry will make the roster. Vance Walker also seems likely to win a spot. Atlanta will go with, at most, five defensive tackles, but the team will probably stick with four.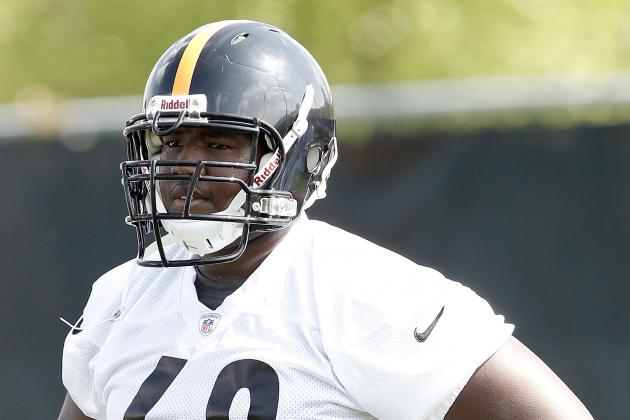 Jared Wickerham/Getty Images

David DeCastro, Trai Essex, Doug Legursky and Willie Colon will make the roster at guard. There isn't another spot available, so Kelvin Beachum will be competing for the practice squad.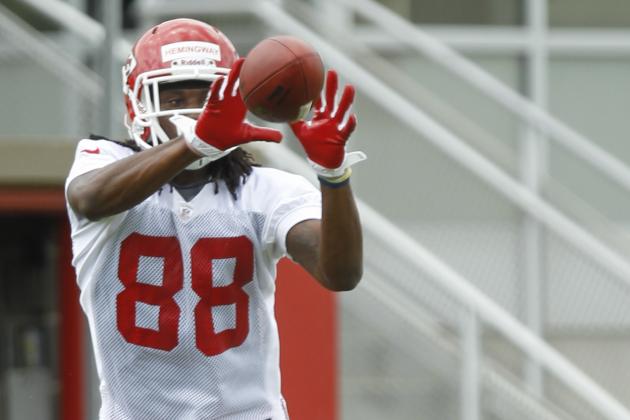 Kyle Rivas/Getty Images

Dwayne Bowe, Jon Baldwin and Steve Breaston will be Kansas City's top three wideouts. That leaves Junior Hemingway with a chance at a spot, but he isn't the favorite to win one of the available jobs.
Devon Wylie, Terrance Copper and Jeremy Horne seem more likely to make the roster.
Joel Auerbach/Getty Images

Brian Hartline, Davone Bess, B.J. Cunningham, Chad Johnson and Clyde Gates should make Miami's roster. Rishard Matthews is behind all five of them, and he isn't necessarily ahead of Jeff Fuller either.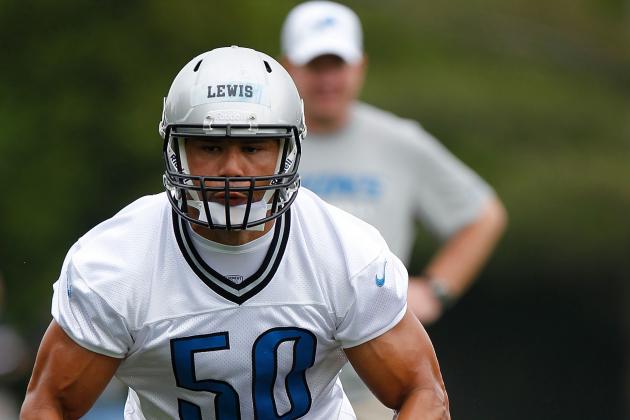 Gregory Shamus/Getty Images

Travis Lewis was the last of three linebackers the Lions drafted in 2012, so he is the least likely of them to make the roster. Ronnell Lewis and Tahir Whitehead, the two rookies, should join the team's veterans to fill out the linebacker unit.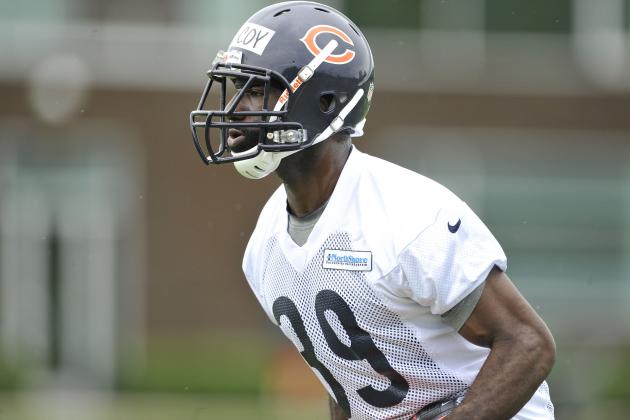 Brian Kersey/Getty Images

A seventh-round corner is always far from a roster lock, and this is especially true on a team with as deep of cornerbacks as the Bears. Greg McCoy probably won't have much of a chance to prove himself in 2012, so he will probably go to the practice squad.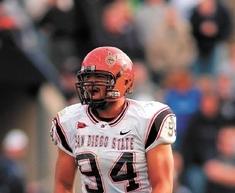 The Chiefs have too many defensive ends for Jerome Long to have anything beyond an outside shot at making the roster. Tyson Jackson, Glenn Dorsey, Amon Gordon and Allen Bailey will definitely make the roster. Ropati Pitoitua will probably also beat out Jerome Long.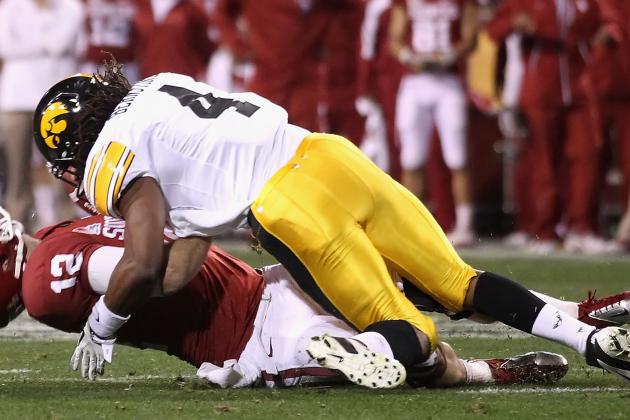 Christian Petersen/Getty Images

Before drafting two cornerbacks, Washington wasn't terribly short at the position. At best, one of the two will make the roster, and Jordan Bernstine was drafted after Richard Crawford, which puts the former at a disadvantage.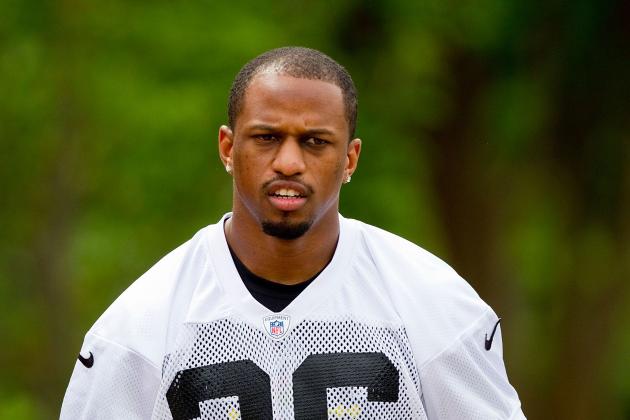 Brian A. Westerholt/Getty Images

It really doesn't seem like D.J. Campbell has much of a chance. Charles Godfrey, Sherrod Martin, Jordan Pugh and Haruki Nakamura should all make the roster.
Few teams carry five safeties, and Campbell probably won't impress enough for the Panthers to do so.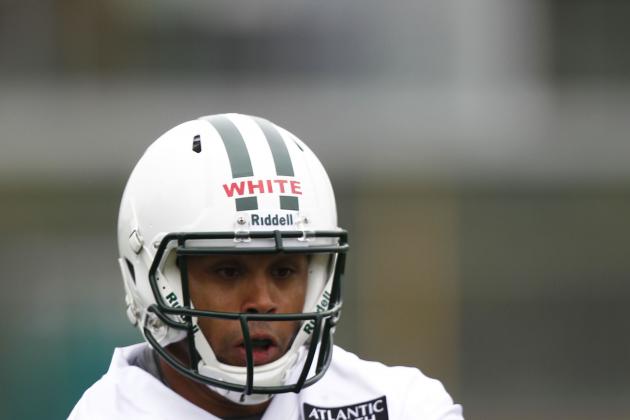 Jeff Zelevansky/Getty Images

Santonio Holmes and Stephen Hill will clearly make the Jets' roster. However, Jeremly Kerley, Chaz Schilens and Patrick Turner also seem to be pretty safe.
New York is unlikely to go with six wide receivers, so Jordan White is probably out of luck.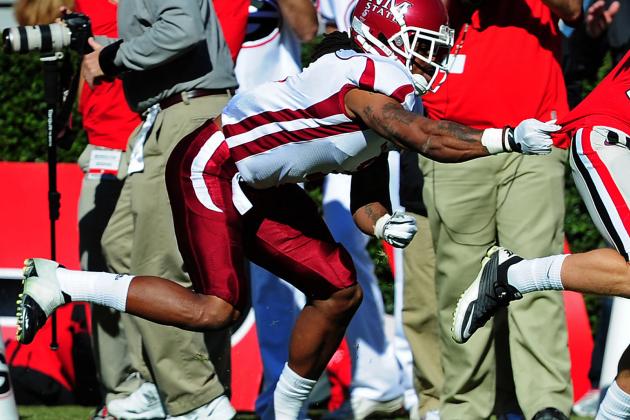 Scott Cunningham/Getty Images

Detroit drafted three cornerbacks, and Jonte Green was the last of them to go off the board. The Lions won't have room for three rookie corners.
Green's draft position makes it clear he is the least favored by Lions brass, so he is most likely to not make the roster.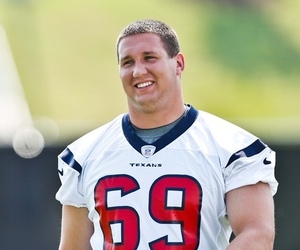 Houston's starting offensive line is all but set in stone, and there probably isn't room for Nick Mondek on the bench. The slender Mondek fits Gary Kubiak's offensive-line profile, but he could use some time on the practice squad, which he will likely get.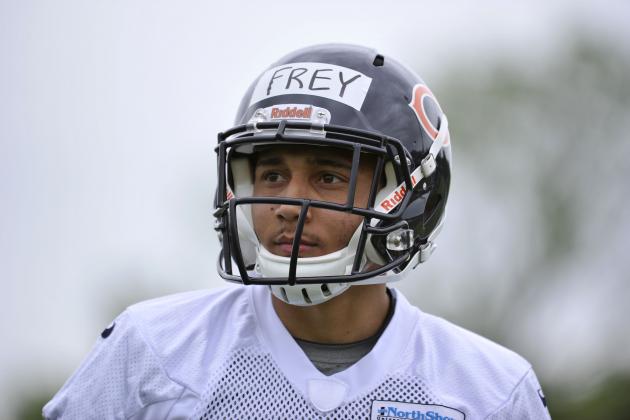 Brian Kersey/Getty Images

The Bears simply have too many cornerbacks. Isaiah Frey is somewhat talented, but his technique needs a lot of work, and he isn't ready for the competition he'll face in the NFL.
Frey needs time before he can beat out any of Chicago's cornerbacks.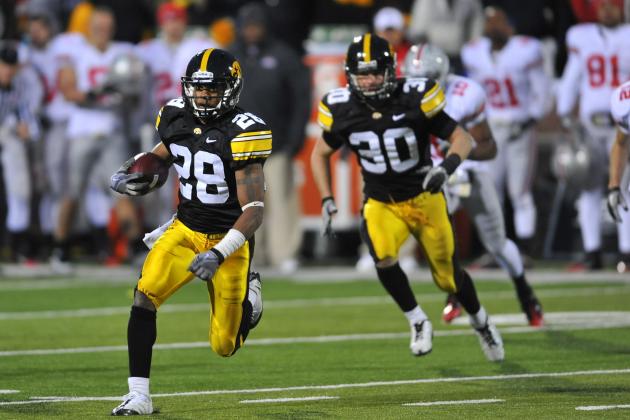 David Purdy/Getty Images

Cincinnati has a ton of cornerbacks, and nearly all of them are new to the team. Leon Hall, Terence Newman, Nate Clements, Jason Allen, Dre Kirkpatrick, Adam Jones and Brandon Ghee will all be competing for either playing time or a roster spot.
There is next to no chance Shaun Prater beats out any of them.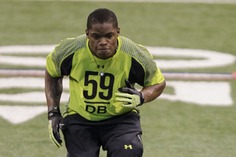 Returning starters Roman Harper and Malcolm Jenkins will clearly make the Saints' roster. Backups Jonathan Amaya and Isa Abdul-Quddus also seem safe.
Then, for Corey White to have a chance at a roster spot, New Orleans must carry five safeties. That doesn't seem likely for the fifth-rounder.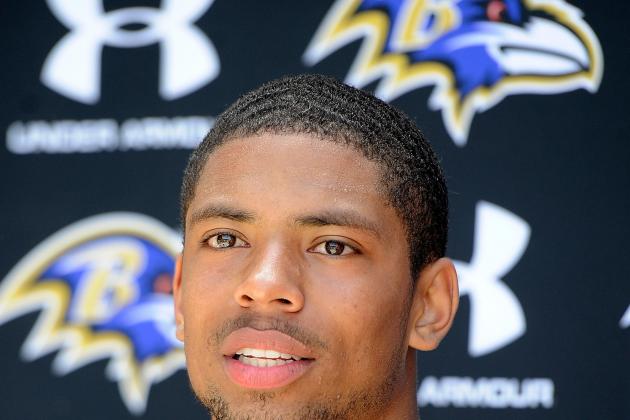 Patrick McDermott/Getty Images

Lardarius Webb, Jimmy Smith and Cary Williams are clearly Baltimore's top three cornerbacks. After them, Chykie Brown and Danny Gorrer should make the team.
Asa Jackson's one potential saving grace is his return ability. That probably won't be enough, though.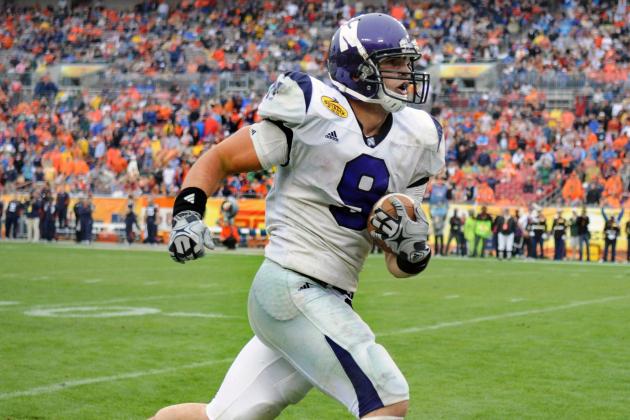 Al Messerschmidt/Getty Images

The Buccaneers have Luke Stocker and Dallas Clark at tight end. With those two receiving options, Tampa Bay probably wants a better blocker as its third tight end. Zack Pianalto is clearly the better blocker than Drake Dunsmore.
Dunsmore is athletic, but he is undersized and won't be ready to contribute for at least a year.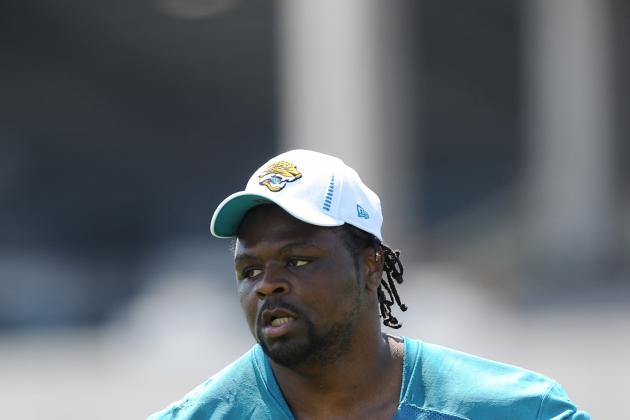 Rick Dole/Getty Images

Terrance Knighton, Tyson Alualu and D'Anthony Smith will certainly make the roster. C.J. Mosely and Corey Irvin should also be safe.
With those five on the team, Jeris Pendleton is, at best, a long shot and, at worst, a hopeless competitor.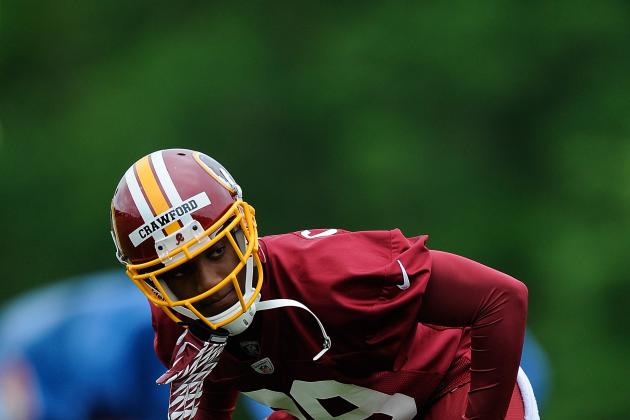 Patrick McDermott/Getty Images

A seventh-round selection, Richard Crawford is clearly nothing exceptional. The Redskins have DeAngelo Hall, Josh Wilson and Cedric Griffin who will make the team. Will Montgomery and Kevin Barnes also have good chances.
Then, however, there is Chase Minnifield, who, despite going undrafted, is a talented player with injury issues. He should be a favorite to make the team over Crawford.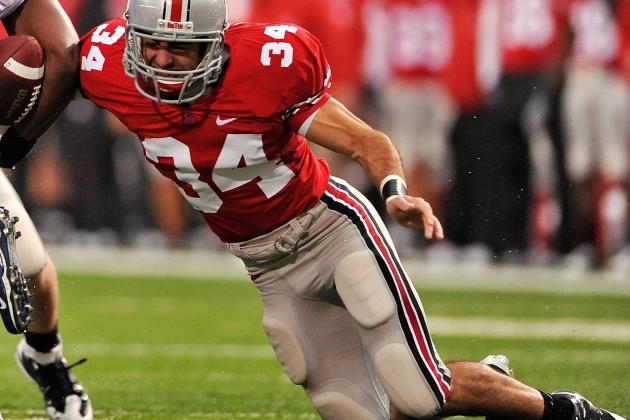 Jamie Sabau/Getty Images

Drafted primarily as a special-teamer, Nate Ebner should be ready to contribute there. However, the Patriots may not have an available roster spot for Ebner until he proves able to also play defense at a somewhat competent level.
It's hard for a team as deep as New England to use a roster spot on a pure special-teamer, as we may see by Ebner's placement on the practice squad.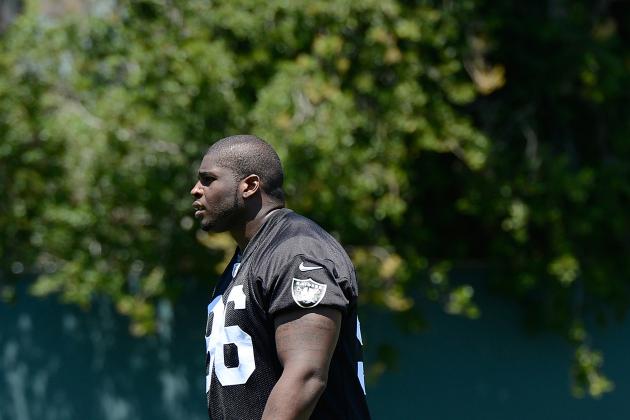 Thearon W. Henderson/Getty Images

At this point, Christo Bilukidi simply isn't ready. The Raiders don't have much in the way of defensive line depth, but Bilukidi shouldn't be on an NFL roster. Oakland will find a better option.
Christian Petersen/Getty Images

John Skelton and Kevin Kolb are competing for the starting job, and both will make the roster. The team also really likes Richard Bartell, and he is more ready to play than Ryan Lindley.
With Arizona's offensive line, the team needs a third quarterback who can actually play, and Bartell wins out over Lindley there. Lindley would go to the practice squad.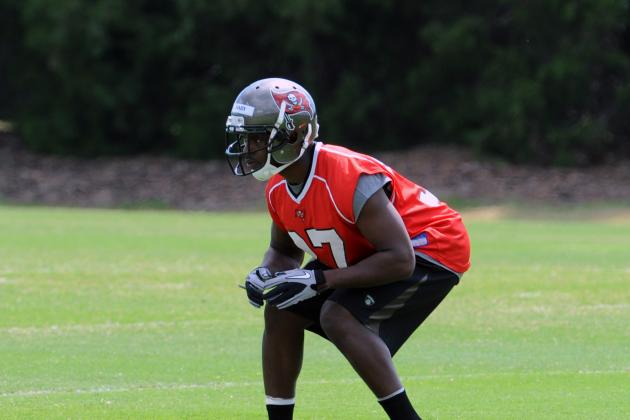 Al Messerschmidt/Getty Images

Ronde Barber, Eric Wright, Aqib Talib and Myron Lewis are probably all safe. Then it becomes a little more complicated, but E.J. Biggers is probably also ahead of Keith Tandy.
The Buccaneers could possibly roll with six cornerbacks, but Tandy's talent level seems unlikely to demand such a move.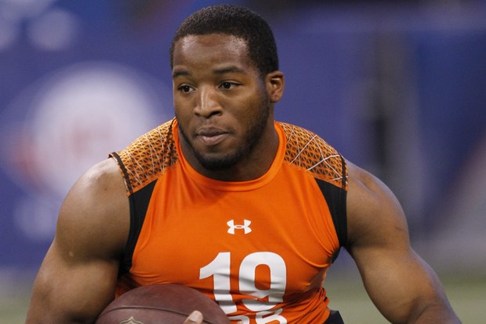 Tim Hightower, Evan Royster and Roy Helu will clearly make Washington's roster. There is no reason for the team to add a fourth running back either.
Unless Hightower isn't healed from his torn ACL, Alfred Morris has almost no chance at making the Redskins' opening day roster.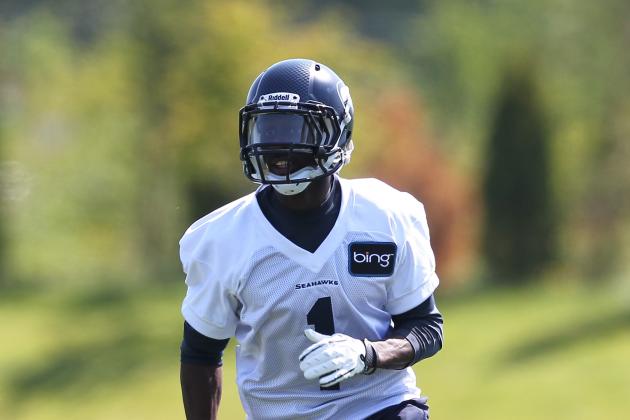 Otto Greule Jr/Getty Images

The Seahawks had a great cornerback unit already in 2011, and nothing has changed in the meantime. Jeremy Lane is talented enough to compete on some teams, but he probably won't have a shot in Seattle.
He will, however, warrant a practice-squad spot.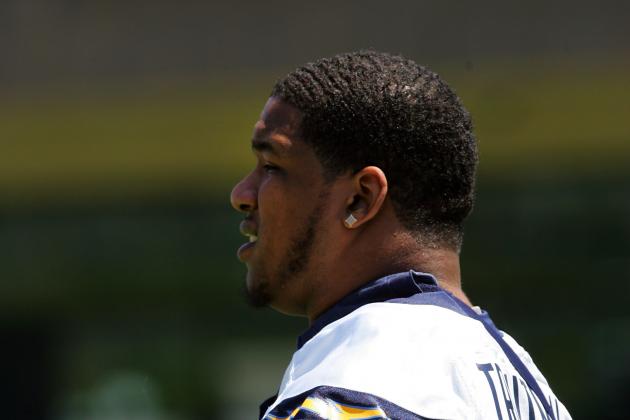 Kent Horner/Getty Images

San Diego seems to have an endless supply of big, below-average interior lineman. In time, Johnnie Troutman may have enough talent to become something more, but that is a ways off.
Currently, Troutman isn't capable of being a competent backup, so the Chargers will likely move forward with him on the practice squad.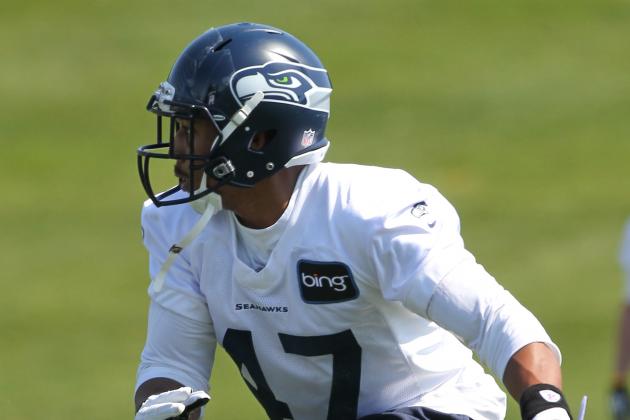 Otto Greule Jr/Getty Images

The Seahawks may lack good linebackers, but they don't lack bad ones. However, Korey Toomer probably isn't good enough to beat out any of those bad ones.
The fifth-round pick is slightly undersized and needs more time to develop.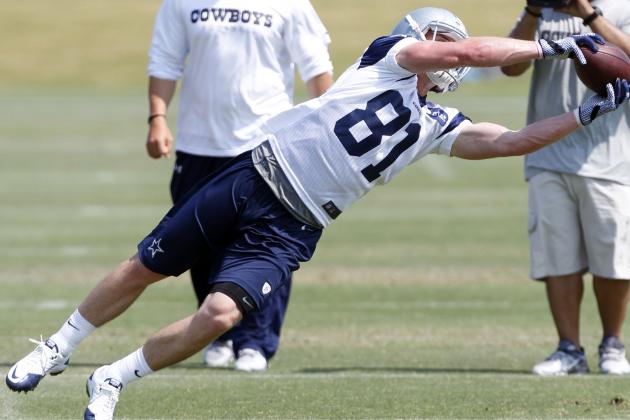 Layne Murdoch/Getty Images

It's no secret that Dallas has an abundance of wide receivers. Danny Coale is a consistent slot receiver, but he isn't better than any of the Cowboys' other backup options.
Kevin Ogletree and Dwayne Harris are both more dynamic players with more experience.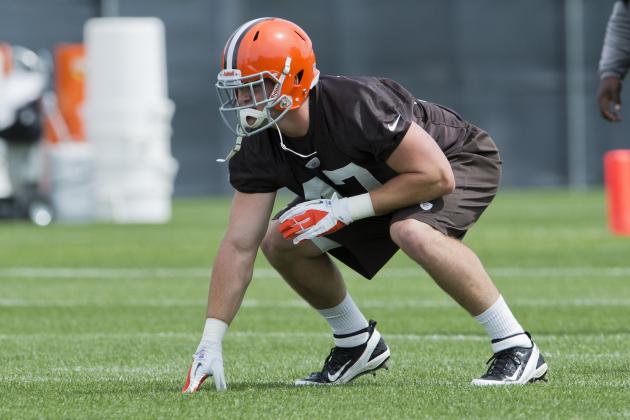 Jason Miller/Getty Images

A classic H-Back, Brad Smelley could eventually be a backup at both tight end and fullback. However, Smelley isn't a good enough blocker at fullback, and the Browns love all four of their tight ends from last year.
If Smelly impresses enough to take a roster spot away from Ben Watson, Evan Moore, Jordan Cameron or Alex Smith, that could be a good sign of things to come.