The Olympics in MMA: The 7 Best Former Olympian Fighters in MMA Today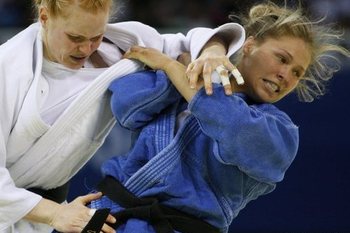 Photo Credit: AP/Charles Dharapak
There are a lot of reasons why MMA is probably not destined to be an Olympic sport. The first is that no fighter you've ever heard of would probably ever receive clearance to participate. The second is that neither the United States nor any other country (that I'm aware of anyway) has any coherent amateur MMA infrastructure to speak of. Not exactly two great tastes that go great together.
The Olympic MMA machine does, however, work pretty well when you throw it into reverse; fighters who made their bones in the Olympic games and then crossed into the cage.
Here are seven former Olympians active in MMA today. As you'll see, some are pretty doggone successful.

Scott Harris is a featured columnist with Bleacher Report MMA. Also, his brand-new Twitter account is reasonably entertaining; following along @ScottHarrisMMA.
Kamal Shalorus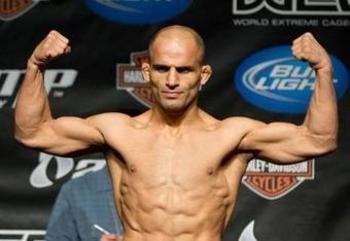 The Iranian-born wrestler represented Great Britain in the 2004 games. Currently 7-3-2 in pro MMA, he was just released from the UFC after dropping three straight.
Daniel Cormier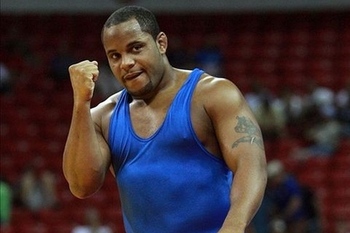 Photo credit: MMA Mania
Cormier finished a hard-luck fourth in 2004 as a freestyle wrestler and would have competed in 2008 as well if not for a serious issue with his kidneys.
So far, his MMA career has gone slightly better. He's 10-0 in Strikeforce, a winner of the promotion's heavyweight grand prix and almost certainly UFC bound sooner or later.
Hector Lombard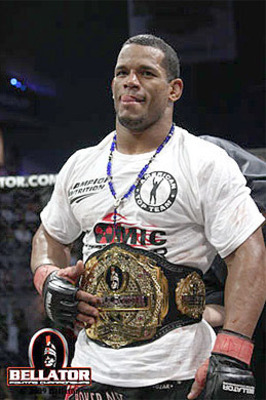 Photo credit: Bellator
You'd never know from his well-earned reputation as a brutal knockout artist that former Bellator middleweight champ and recent UFC signee Hector Lombard was a former Olympian.
But it's that world-class judo, which got him a spot in the 2000 games, that allows him to press his striking attack in the cage with confidence.
Ben Askren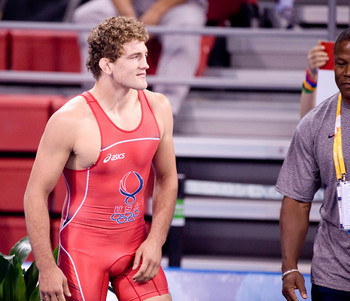 Photo credit: Larry Slater/LBS Photos
I never fail to find humor in the fact that perhaps the most boring fighter in MMA has the nickname "Funky." Is that a serious nickname, or was it like an ironic Tommy "Tiny" Lister thing?
Either way, Ben Askren is an incredibly good wrestler, as evidenced by his participation in the 2008 Olympics as a freestyle wrestler and his current two-year reign as the Bellator welterweight champ.
If there's an opponent out there who gets tired of his lay-and-pray style, not one of them has been able to do anything about it to date, as he's a perfect 10-0 in pro MMA.
Ronda Rousey
Photo credit: Yahoo! Sports
I heard Ronda Rousey had some new pictures released recently. I'll assume they looked something like this.
The undefeated Strikeforce women's champ and highly accomplished judoka took home a bronze medal from the 2008 Olympic Games in Beijing.
Dan Henderson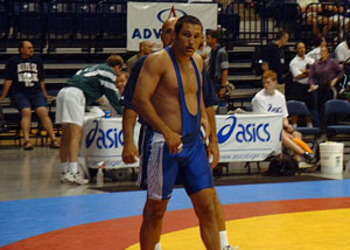 Photo credit: FCF/Aaron Crecy
The great Dan Henderson brought his Greco-Roman wrestling game to the 1992 and 1996 games in Barcelona and Atlanta, respectively.
Steve Mocco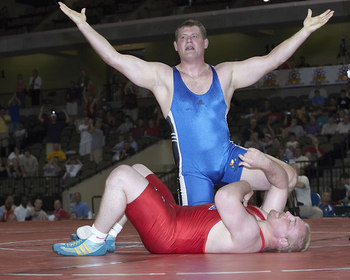 Photo credit: Larry Slater/LBS Photos
A member of the 2008 Olympic wrestling roster, Mocco recently announced he was making the leap to MMA.
He's training with the respected American Top Team camp and is expected to debut by the end of 2012.
Keep Reading