Boise State Football: 5 Most Disappointing Decommits in Boise State History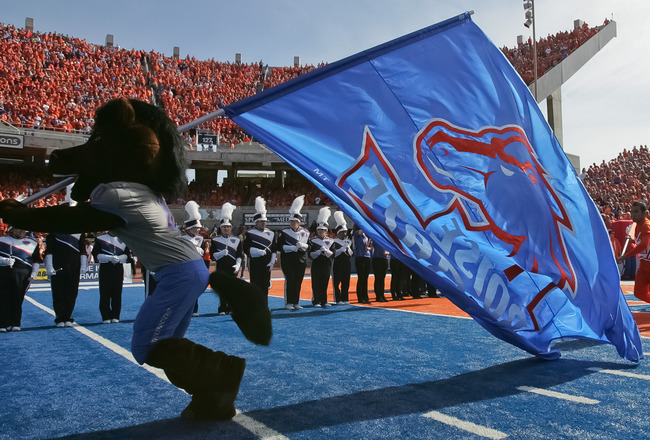 Otto Kitsinger III/Getty Images
Boise State is known for a lot of things, but highly ranked recruiting classes is not one of them. Still, the Broncos have been able to recruit their own type of player using their own criteria, and it has worked out rather well.
The Broncos of course, look for talented and athletic players, but they look for more than just that when searching for recruits. A solid work-ethic, a commitment to education, a motivation for playing, the ability to be a team player and character are all on the checklist of desirable attributes.
Over the years this method has provided a steady stream of solid players and quality teams that have made Bronco Nation proud. Another benefit of this type of method ls that it ensures that not many of the early "verbal commits" back out of a Boise State pledge.
However, there is a list of those who have gotten cold feet and changed their minds after making an early promise to play football for the Broncos.
It is of course the kind of thing that is expected when you are dealing with 17- and 18-year-old young men. To say that some of them may have problems with commitment is quite an understatement. Still, by their own actions they probably prove they weren't Boise State material anyway.
In this highly competitive and modern era of college football, it is painful when highly recruited player makes the claim that they will be attending your favorite school only to then change their mind. With one painful news article you find out that they have chosen to go elsewhere.
Let's look at five of the most painful recruiting decommits in Boise State history, at least recent history.
Keep Reading

Boise State Football: Like this team?