The Recruiting Class Structure and Theme of Each 2013 Top Ten Recruiting Class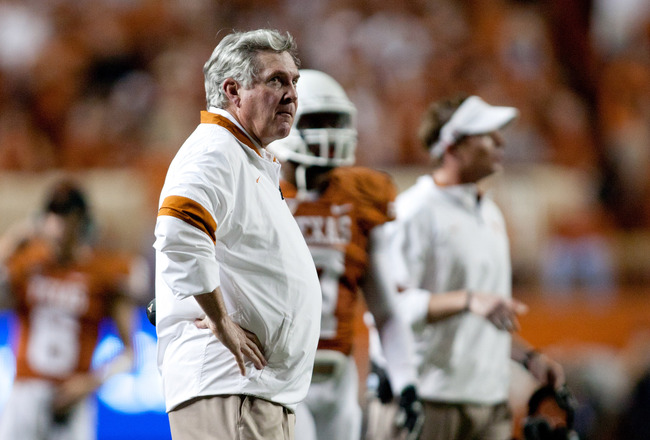 Darren Carroll/Getty Images
Of course when a program/school begins its work and efforts on a recruiting class they want to just get as much talent as possible. Talent helps win games and is very, very much needed.
However, putting together a recruiting class takes skill, feel, excellent projection of a roster's outlook seasons down the road, filling future needs and of course outstanding evaluations.
For this read, I'm going to give you the theme and structure of each top ten recruiting class. What is each coaching staff and program trying to accomplish this cycle? How are they building their class? Why?
I'm here to give you the answers to these questions within the top 10 classes for 2013.
10. Florida State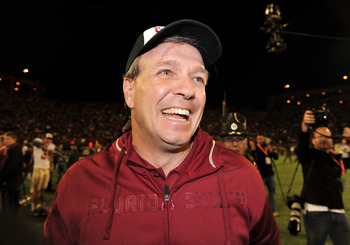 Al Messerschmidt/Getty Images
The 'Noles have a 16-commit class and six of the players are inside the ESPNU 150.
It looks like defense is the theme to this class, as about seven of the 16 commits are defenders. To go even further in that point, linebacker is the focus of the class.
Another focus is adding depth along the OL, while of course continuing to add speed and playmakers on offense is an emphasis.
9. Notre Dame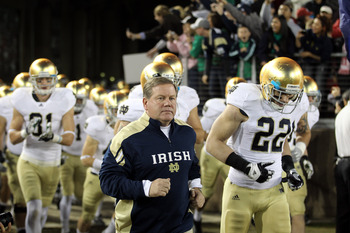 Ezra Shaw/Getty Images
The Irish are enjoying a solid recruiting year, which is good to see after their bad ending in 2011. Brian Kelly seems to be going out of his way in re-selling recruits on the traditions of Notre Dame.
Re-stocking the OL unit is the prime focus of this class, as I see five OL commits that are capable of becoming starters in this 15-commit class.
Kelly also—as he should and will always be—is keen to adding more speed and athleticism to the roster.
8. Ohio State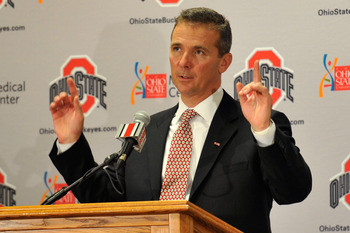 Jamie Sabau/Getty Images
This is Urban Meyer's first full year in which he can really sink his teeth into recruiting for the Buckeyes.
He seems to have struck the perfect balance between showing loyalty to bringing in Ohio products while also going out and plucking prospects nationally.
Meyer is looking to add more speed and play-making on offense, while bringing in more elite difference-makers on defense so far in his 14-commit class.
7. Georgia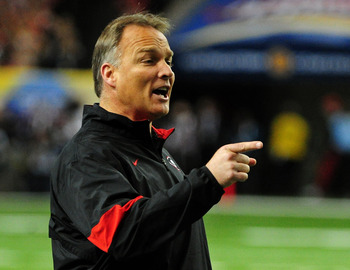 Scott Cunningham/Getty Images
Mark Richt has 19 commitments, and UGA has a great class going for 2013.
Richt and his staff seem to be still working hard in shutting down the gates around Georgia and locking down their state.
The Bulldogs already have a commitment from an elite QB in Brice Ramsey; and adding more skill, talent and speed to their offensive perimeter attack at WR is also another theme I notice. Five players in this class could become WRs in Athens, which shows Richt wants to re-stock his pass-catching unit.
6. Texas A&M
Statesman.com
Kevin Sumlin is the new leader of the Aggies, and he is off to a great start in his first full year in recruiting. Sumlin has nabbed 22 pledges, and five are inside the ESPNU 150.
It's obvious to see that Sumlin is going around collecting speedy athletes to fit inside his open passing attack on offense. He has two commitments from QBs and speed is the theme on offense.
On defense, he is aiming for scheme versatile defenders that play with toughness and athleticism.
5. USC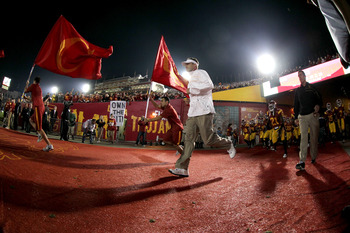 Stephen Dunn/Getty Images
You want to talk about quality? Look no further than USC's 11-man class, as nine of their commitments are inside the ESPNU 150, and all 11 are inside the ESPNU 300.
Likely to sign between 15 and 20 recruits tops, USC is stressing thorough evaluations, quality elite talents at every position and more speed and quickness on defense.
RB depth is also a need that has been addressed well in this class thus far, along with continuing to recruit and appeal nationally on the trail.
4. Florida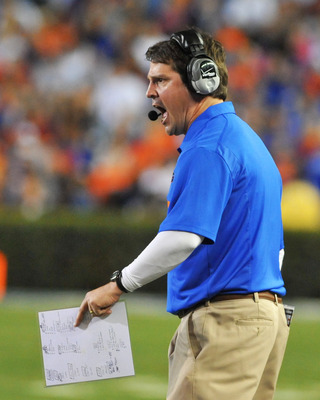 Al Messerschmidt/Getty Images
Will Muschamp has 18 commitments, and seven are inside the ESPNU 150. The Gators will always have interest from great prospects, because talent attracts talent.
However, Muschamp has done an excellent job of using this recruiting cycle to replenish future needs. The Gators need more depth at WR, LB, DT and along the OL.
Muschamp has nabbed impact players at all of those needed positions, while simultaneously collecting great talent at other spots to add more skill to the roster.
3. Texas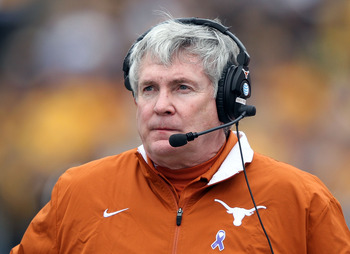 Jamie Squire/Getty Images
I really like Texas' class, because it's homegrown. The Longhorns rarely leave the state for a prospect, as they firmly believe there is more than enough talent to be had in their own backyard to allow them to compete at a high level.
Mack Brown has 14 pledges, with half of them being inside the ESPNU 150. Brown seems to really be keen on stocking up on OL prospects and making sure that unit is locked up with talent and depth, based on this year and last year's class.
Another theme I notice in this class' structure is that Brown and the Texas coaching staff are adding more size to the roster. as many commits in this class are large and long-bodied players.
2. Alabama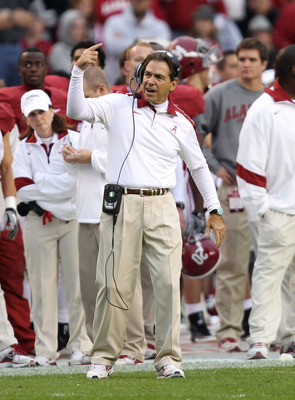 Mike Zarrilli/Getty Images
The Crimson Tide are at it again, with another highly ranked and rated class. They hold 18 commitments right now, with 14 being inside the ESPNU 300.
Of course, people will say "the class is centered around Reuben Foster", but that's really not the case. Alabama is really continuing what I noticed last year—adding more playmakers on offense.
I think Nick Saban is going to begin to move towards opening the offense up as he goes forward in Tuscaloosa. Also—of course—gobbling up elite quality talent and smart, versatile defenders will always be part of the theme and structure of any Nick Saban class.
1. Michigan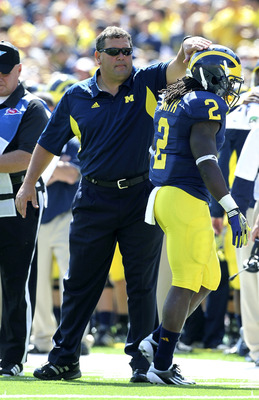 Leon Halip/Getty Images
The Wolverines are showing that they are going to be a force to be reckoned with on the trail under the lead of Brady Hoke.
Dubbed "Hoke-a-Mania" around Ann Arbor, Hoke has shown to be a great recruiter.
This 22-commit 2013 class has a couple themes that I notice; for starters, one is to re-establish the Midwest as the foundation of Michigan football recruiting.
The second is being to sell recruits on the idea of playing with stud QB commit Shane Morris, while adding weapons and especially OL prospects to protect him is the third noticed theme.
Last year's class was thick on OLs and defense, while this year's class structure is also thick on OLs with good offensive weapons and more versatile defenders.
Edwin Weathersby has worked in scouting/player personnel departments for three professional football teams, including the New York Giants, Cleveland Browns and the Las Vegas Gladiators of the Arena League. He spent a year evaluating prep prospects & writing specific recruiting and scouting content articles for Student Sports Football (now ESPN Rise-HS). A syndicated scout and writer, he's also contributed to WeAreSC.com, GatorBait.net and Diamonds in the Rough Inc., a College Football and NFL Draft magazine.
Keep Reading