Strikeforce: Robbie Lawler vs. Lorenz Larkin Head-to-Toe Breakdown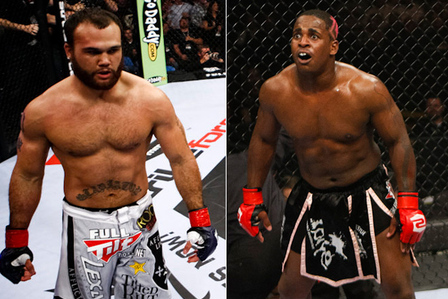 Photo Courtesy of mmamania.com
Many aren't even aware Strikeforce is going on this weekend, but those who do know that the Strikeforce Middleweight and Welterweight Championships are on the line.
Well, guess what? That's not all.
A certified Knockout of the Night candidate will happen when former light heavyweight Lorenz Larkin makes the drop to middleweight to challenge powerful slugger Robbie Lawler.
To get you ready for the potential slug fest, I give you the head-to-toe breakdown of Lawler vs. Larkin.
Begin Slideshow

»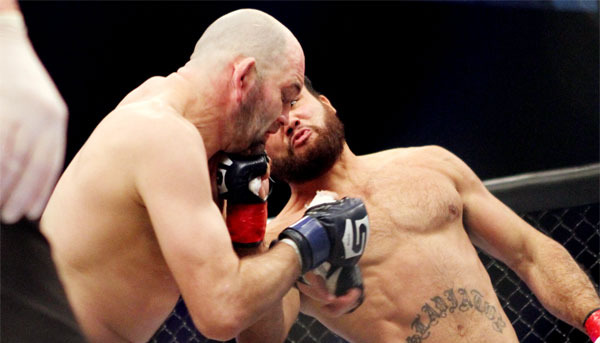 mmamania.com
The majority, if not all of this fight, will be contested in the stand-up department.
Larkin has excellent boxing and as his MMA career goes along, he becomes more well rounded with each fight.
With that said, Robbie Lawler is a striking machine. He is as well rounded as they come and can strike from anywhere with punches, kicks and flying knees as we saw in his last bout with Adlan Amagov.
In a stand-up battle, anyone can get caught, but it's hard to bet against Lawler in a battle of strikers.
Advantage: Robbie Lawler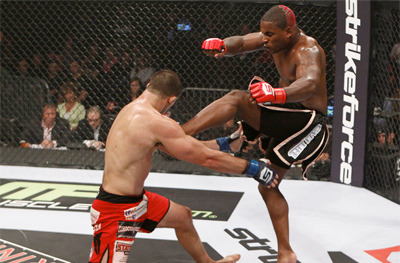 mmajunkie.com
Not too sure how much wrestling we will see in this fight, but if we do, look for the stronger fighter to emerge.
Lawler's brawling style has left him open to takedowns in the past, so I wouldn't be surprised to see the larger Lorenz Larkin try and take advantage of that.
Advantage: Lorenz Larkin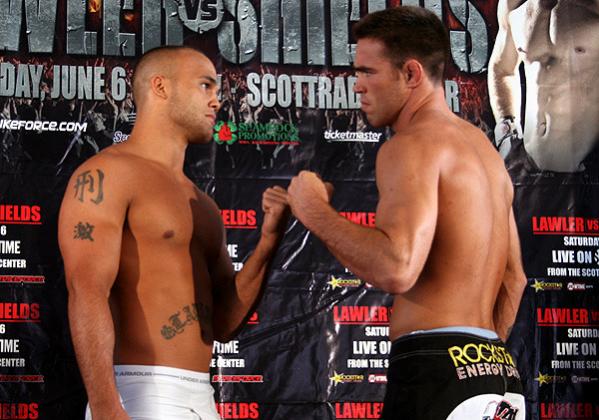 mmajunkie.com
While there is a slim chance we could see some wrestling, I HIGHLY doubt we'll see much grappling.
Neither fighter has ever displayed much BJJ, but considering Lawler has been put in many more situations and showed improved ground defense against Tim Kennedy, I'll give him the edge.
Advantage: Robbie Lawler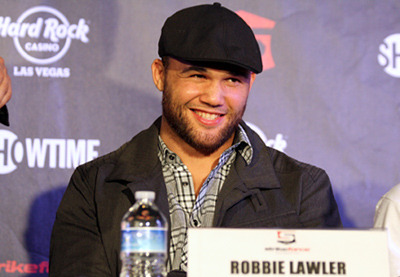 mmajunkie.com
Larkin will be making the jump from 205 to185 for this bout coming off his struggles against King Mo back in January—a fight he originally lost but was overruled to a no contest after Lawal failed the post-fight drug test.
While Larkin will most likely hold a strength advantage, his cardio wasn't great as a light heavyweight, therefore it'll be a major question mark in his first fight at middleweight.
Lawler seems to be able to throw bombs when it appears his gas tank is on empty, so he's always threatening.
Advantage: Robbie Lawler
mmajunkie.com
This will be Lorenz Larkin's fourth appearance inside the Strikeforce cage and will mark his 14th fight all together.
Lawler has spent time in both Strikeforce and the UFC, and will be making his 29th appearance in an MMA bout.
Advantage: Robbie Lawler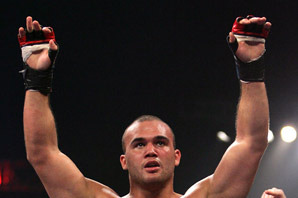 fiveouncesofpain.com
This might not hold the significance of either one of the title fights on the card, but this bout is one I'm personally looking forward to.
Both Lawler and Larkin love to slug and with neither man having too much to lose, I see both coming out and going for the win early and often in the fight.
Prediction: Robbie Lawler defeats Lorenz Larkin by TKO (Punches) at 2:38 in First Round