College Football Rankings: Where Big Ten Football Teams Will Finish in the Polls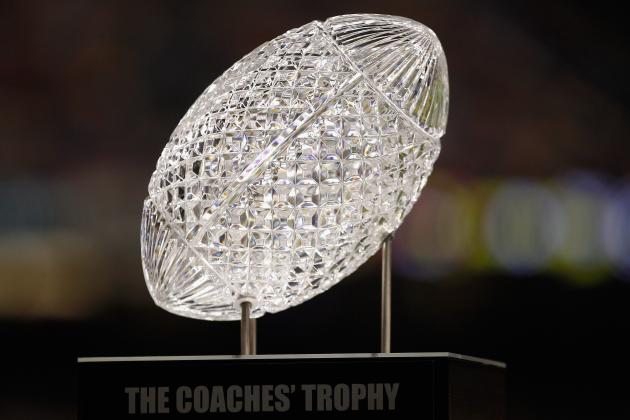 Chris Graythen/Getty Images

As the 2012 college football and Big Ten season draws nearer, everyone and their cousin is publishing their list of preseason college football rankings. The rankings seem to be that one final piece of rope that football-starved fans can grab onto in hopes of being steered through two more months of four-hour baseball games and 100 degree days.
But it's not how you start, it's how you finish, right? Sure, preseason rankings influence the rest of the season (often to a larger degree than seems fair), but conference commissioner Jim Delany is probably far more interested in seeing Big Ten teams finish near the top of the polls than merely start there.
With that in mind, here are some predictions about where every team in the Big Ten will finish in the rankings of the 2012 college football season.
Begin Slideshow

»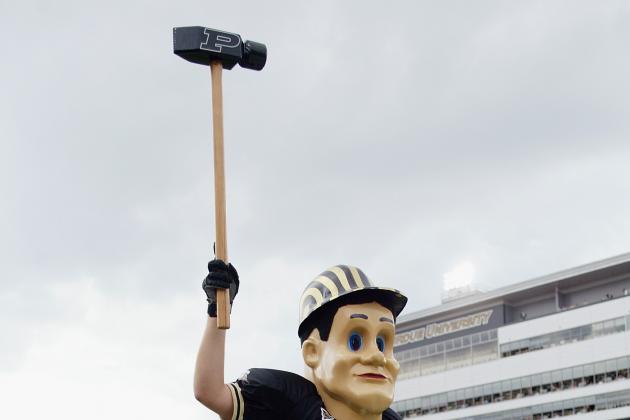 Andy Lyons/Getty Images

Unfortunately for Minnesota and Indiana, the ranks of the unranked (if that makes sense) has become all too familiar territory. While Indiana showed flashes of potential last year behind quarterback Tre Roberson, these two teams will again struggle at the bottom of the conference.
Like Indiana and Minnesota, it has been awhile since Purdue has truly been nationally relevant. While the Boilermakers always find a way to scare (or knock off) one of the Big Ten's top dogs, they will finish another season unranked.
If Northwestern couldn't finish in the rankings when it was under the direction of Dan Persa, who set the NCAA record for all-time completion percentage, it's a safe bet to say it will probably not finish ranked in its first season without him.
While Iowa is always dangerous, if the Hawkeyes can't figure out a way to appease the mysterious evil forces that constantly follow Iowa running backs, they will finish the season respectably, but not ranked.
Illinois is on the right track with its hiring of Tim Beckman. Beckman inherited a much more difficult rebuilding situation at Toledo, thanks to a point-shaving scandal, and quickly turned the Rockets into MAC contenders. However, the Illini are still a year or two away from finishing the season in the Top 25.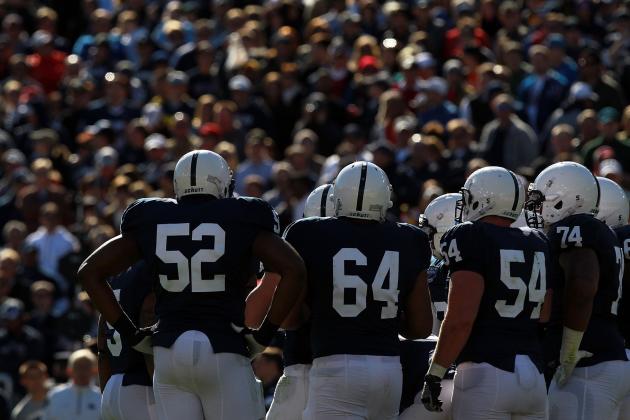 Ronald Martinez/Getty Images

Perhaps you have heard that Penn State is not having a good offseason. However, new coach Bill O'Brien is taking any steps he can to help rebuild the program's image, including leading a Penn State Coaches Caravan around Pennsylvania, Ohio and the mid-Atlantic region.
Even if it were not for all the off the field problems surrounding the Nittany Lions, there would still be some issues heading into the 2012 season. All four starters from last year's secondary are gone, and quarterback play needs to improve greatly (112th in the nation in pass efficiency in 2011).
However, the team will rally around its new head coach (and behind the legs of running back Silas Redd) to navigate its way through a mediocre schedule.
Penn State avoids both Michigan schools in 2012 and gets fellow Leaders Division mates Ohio State and Wisconsin at home. While the Lions may have too much to overcome to be a top 15 team, they will finish the season in the polls, which will give O'Brien a solid foundation to build from.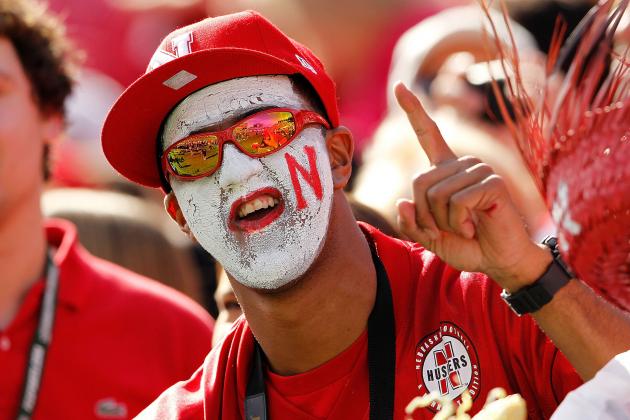 Mike Ehrmann/Getty Images

Can Taylor Martinez finally put together a consistent passing season?
Even if he doesn't, the fact that Martinez and running back Rex Burkhead both return to spearhead the Huskers' strong running attack should be enough to keep Nebraska in the running for the Big Ten's Legends Division and a spot in the final rankings.
After a manageable non-conference schedule (UCLA and Southern Mississippi will not be push-over games, but they still aren't USC or Alabama), the Huskers start their Big Ten schedule with Wisconsin and Ohio State.
Not exactly a warm welcome-back present to the conference's newest member.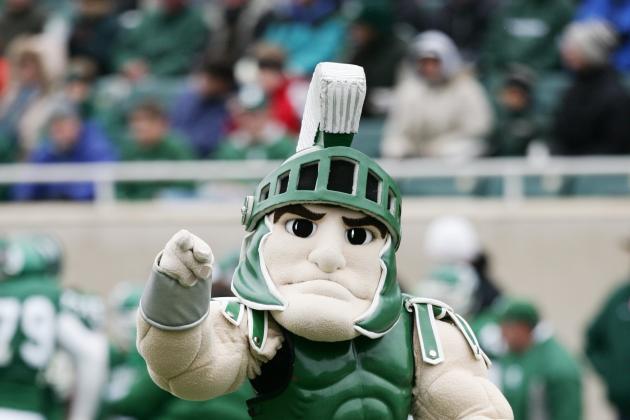 Harry How/Getty Images

No more Kirk Cousins. No more B.J. Cunningham. No problem.
Sure, the Spartans will be impacted by the losses of their prolific quarterback and receiver, but this team revolves around its shut-down defense. With William Gholston leading the way, Sparty's defense, which finished third in the nation in sacks in 2011, will once again terrorize opposing quarterbacks.
The schedule, which includes non-conference bouts with Boise State and Notre Dame, is difficult, but many of the highlight games are in East Lansing (Boise State, Notre Dame, Ohio State and Nebraska).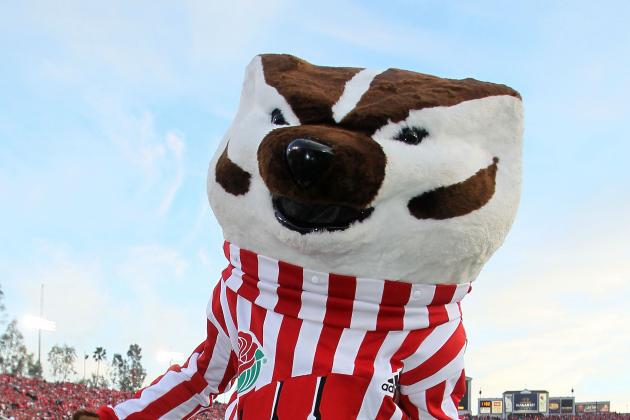 Stephen Dunn/Getty Images

Wisconsin is on its way to becoming known as Quarterback-Transfer U.
One year after landing Russell Wilson, the Badgers picked up Maryland's Danny O'Brien in a similar transfer situation. With opposing defenses loading the box in an effort to stop Heisman Trophy finalist Montee Ball, O'Brien should have plenty of opportunities to prove his worth.
The fact that Ohio State is ineligible, along with Penn State's off-field issues and Ball's decision to return to school, makes the Leaders Division Wisconsin's to lose.
This means the Badgers would be one win in Indianapolis away from representing the Big Ten in their third straight Rose Bowl.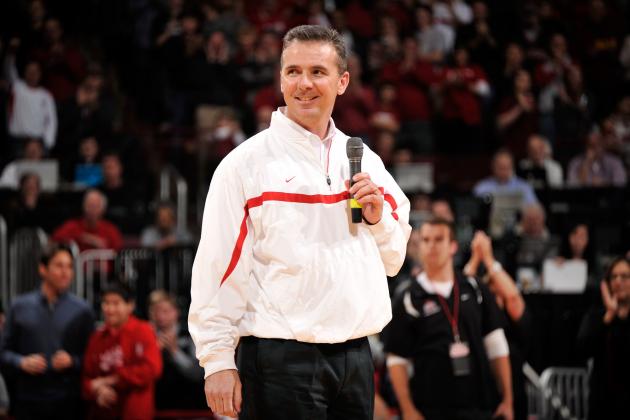 Jamie Sabau/Getty Images

It's amazing what one hire can do.
A year ago, Ohio State was preparing for its season with an interim head coach, multiple key suspended players and a tattoo-inked stain hovering over the program.
Now, even with some additional (but non-program crippling) off-field issues, Buckeye Nation is aboard the Urban Meyer Express, and Ohio State seems poised to rejoin the elite ranks of college football, bowl game or not.
The Buckeyes do not face a perilous non-conference schedule, and they get Big Ten foes Nebraska and Michigan at home. With perhaps the most proven college coach this side of Nick Saban guiding them, a 10-win season is not out of the realm of possibilities for the Buckeyes, which seemed almost impossible a year ago.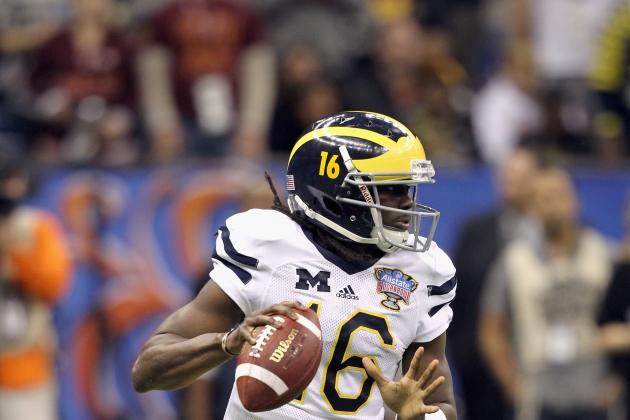 Matthew Stockman/Getty Images

Coming off of a Sugar Bowl victory, and benefiting from the return of dual-threat quarterback Denard Robinson, Michigan seems ready to fully bounce back from the struggles of the Rich Rodriguez era.
Standing in its way is perhaps the Big Ten's most difficult schedule, which includes a season opening showdown with defending national champion Alabama, trips to Notre Dame and Nebraska, and rivalry battles with Michigan State and Ohio State.
Even if the Wolverines do fall in Columbus (in what will essentially be Ohio State's 2012 bowl game), Michigan will use its own bowl game to finish ahead of the Buckeyes as the Big Ten's highest ranked team in the final polls of the 2012 season.