NBA Free Agents 2012: Best Destinations for Scoring Machine Lou Williams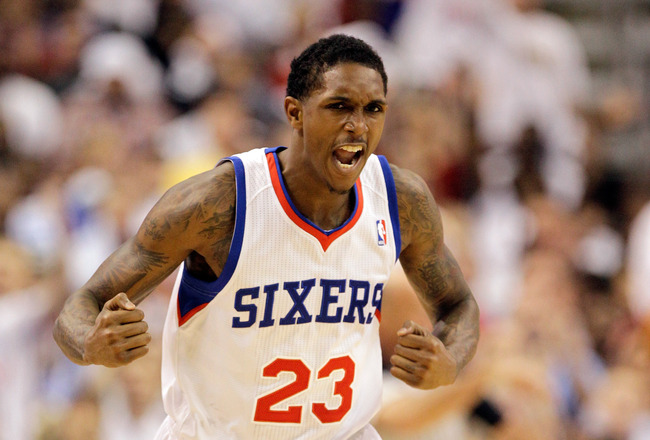 Rob Carr/Getty Images
The music is still playing in the NBA's annual summer session of musical chairs, but Lou Williams has yet to find a comfortable seat.
Not that he won't, eventually, though he may have to wait for some of his fellow free agents to take their places first.
Williams announced via Twitter on Friday that the Philadelphia 76ers had pulled the chair out from under him:
Philly, I appreciate you all. Unfortunately I will not be coming back, as an organization they decided to move in a different direction.

— Lou Williams (@TeamLou23) July 6, 2012
They've since replaced Williams, their leading scorer last season, with former Washington Wizards and Los Angeles Clippers swingman Nick Young on a one-year pact. The exact cause of the split remains somewhat murky, though it's within reason to suggest that money (and Lou's likely demands for a truckload of it) had something to do with it.
Still, Williams shouldn't have too much trouble in his search for employment. After all, he's young (26 in October), he's quick, he's capable of getting his own shot and he knows full well how to put the ball in the basket.
And, after spending seven years on the bench in Philly, Williams might yet grow into an even more productive player in a starting role.
With his particular talents, Williams would do well to wind up with any of these teams.
Phoenix Suns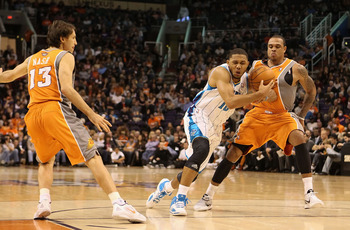 Christian Petersen/Getty Images
Much of Williams' fate is tied to those of Eric Gordon and O.J. Mayo, the other two marquee free-agent scoring guards left on the market.
Gordon, in particular, has his heart set on a max offer from the Phoenix Suns, though the New Orleans Hornets are almost certain to match. If they do, Sam Amick of SI.com suggests that the Suns will pursue Lou in earnest:
When New Orleans matches Phoenix's max offer for Eric Gordon, don't be surprised if Suns set their sights on free agent G Lou Williams.

— Sam Amick (@sam_amick) July 6, 2012
Which, on paper, would be a smart move for both parties.
The Suns are looking to start the post-Steve Nash era on the right foot, with Michael Beasley already slated to join a roster replete with solid, if expensive forwards (i.e. Marcin Gortat, Channing Frye, Hakim Warrick) but devoid of quality guard play outside of Goran Dragic and 2012 draftee Kendall Marshall.
Williams, then, would presumably have the opportunity to play alongside Dragic in Phoenix's starting backcourt and, essentially, grow into a role as the team's primary perimeter scorer.
What's more, Lou could command the $8-to-9 million per year he's seeking and still come as something of a discount to a Suns organization that's been prepared to shell out 10 figures to Gordon on a yearly basis.
Minnesota Timberwolves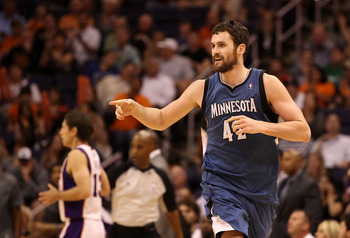 Christian Petersen/Getty Images
Like the Suns, the Minnesota Timberwolves are hard after another team's restricted free agent and will need a Plan B if/when said team matches their offer sheet.
Granted, Nicolas Batum is an entirely different player than Gordon, at a different position—one that Lou Williams can't reliably fill.
That being said, the T-Wolves were in contact with Williams just after free agency opened up and, at the time, were interested in his services if a Batum deal were to fall through, per Darren Wolfson of 1500 ESPN Twin Cities.
The recent signing of Brandon Roy may serve as something of a deterrent for Williams and the Wolves, though Roy's retirement-inducing knee problems likely remain of enough concern to warrant chasing another scorer.
At the very least, Williams could sign on as a gifted, if expensive, insurance policy for Roy's knees (not to mention Ricky Rubio's) and return to a role like the one in which he thrived with the Sixers. Surely, the T-Wolves wouldn't mind adding another scorer of Williams' acumen to a core that already includes the likes of Rubio and Kevin Love.
That is, if the Portland Trail Blazers don't relent on Batum.
Portland Trail Blazers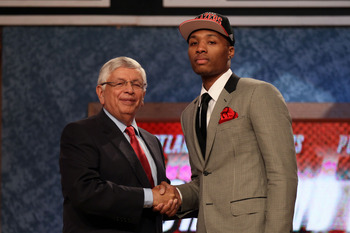 Elsa/Getty Images
If they do, then the Blazers can get in on the Lou Williams sweepstakes. Their backcourt is rather thin, even after selecting Damian Lillard with the sixth pick in the 2012 draft.
And with Roy Hibbert potentially joining LaMarcus Aldridge up front, the Blazers could have the makings of a solid nucleus in store, should they ever decide to give Williams' agent a ring.
Before jumping into the mix, though, Portland would probably have to determine whether or not Williams' particular skills would mesh with those of Lillard, who's something of a combo guard himself. Then again, as in Minnesota, there's always the option of installing Lou as the team's sixth man.
Assuming, of course, the Blazers brass is willing to spend beaucoup bucks on a bench scorer, even one as well-suited to the job as Williams.
Dallas Mavericks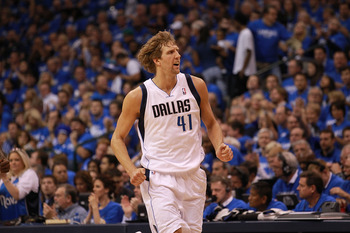 Ronald Martinez/Getty Images
The Dallas Mavericks have seemingly exhausted all of their top backcourt options, from Deron Williams (Brooklyn) and Steve Nash (L.A.) to Jason Terry (Boston) and even Jason Kidd (New York).
There's been no indication yet as to whether Lou Williams might pique the Mavs' interest, though the team could certainly do worse. Williams is eminently capable of playing some point guard in Dallas and could just as easily fill the existing void at shooting guard.
Williams may not be the perfect player to pair with Dirk Nowitzki (or even the Williams Mark Cuban had been hoping for), but he does know how to create offense for himself and others.
Then again, if the Mavs are content to keep their cap space and roll the dice with Chris Paul and Dwight Howard next summer...well, they'll only have themselves to blame if they come up empty again.
Houston Rockets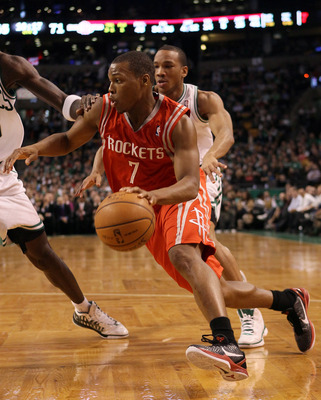 Elsa/Getty Images
The Mavs aren't the only desperate team in Texas that'd do well to give Lou Williams a once-over.
The Houston Rockets continue to hold out hope that Dwight Howard is still within their grasp, if only they had something more than draft picks and salary absorption to offer the Orlando Magic in return.
Dwight or no Dwight, the Rockets will still need someone to handle the ball and provide some scoring punch from the perimeter after trading away Kyle Lowry and letting Courtney Lee and Goran Dragic walk. Williams could certainly be that guy, even if Houston brings back Aaron Brooks via free agency.
But so long as Rockets GM Daryl Morey remains blinded by the Dwight, he won't likely be able to grant Williams enough of a glance before Lou finds a new home elsewhere.
Indiana Pacers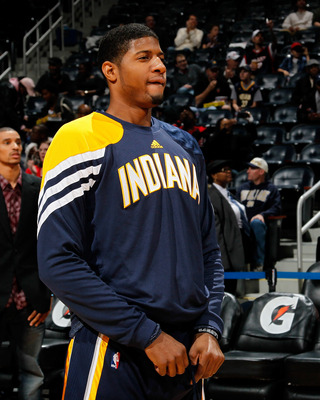 Kevin C. Cox/Getty Images
The Indiana Pacers probably would've been in the market for Eric Gordon, but with owner Herb Simon tightening the purse strings again, the front office appears poised to leap for a cheaper perimeter scorer. So far, that's drawn the Pacers to O.J. Mayo, with Hoopsworld's Steve Kyler reporting that the two sides have already engaged one another.
The Boston Celtics have also taken a shining to Mayo (according to Sam Amico of FoxSports Ohio) and could give chase if Courtney Lee winds up elsewhere.
What does all of this have to do with Lou Williams, you ask? Well, if the Pacers whiff on O.J., they could reasonably roll out the red carpet for Williams, who, like Mayo, is an experienced sixth man looking for a more prominent role on a new team.
Indiana has long needed a player capable of getting his own offense, which just so happens to be Williams' specialty. The Pacers wouldn't likely be able to guarantee a starting gig for Williams, what with Paul George already entrenched at the 2, but could make him the leader of their second unit and offer him starter's minutes.
Keep Reading