Arsenal Transfer Rumors: Why Juventus Move Is Best Route for Robin Van Persie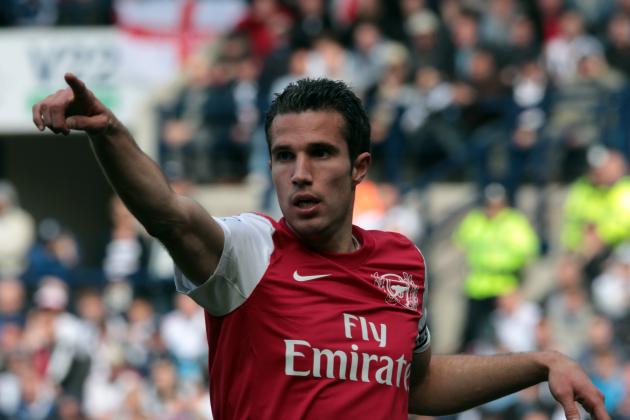 Ross Kinnaird/Getty Images

With Robin van Persie recently announcing he won't be renewing his contract with Arsenal, the Dutch international has become one of the most sought-after strikers on the market at the moment.
Many top clubs have been vying for his signature, but it looks like Juventus are the only club that is willing to come to close to Arsenal's asking price.
These are the reasons why Juventus would be a lucrative and possibly monumental transfer for Robin van Persie.
Begin Slideshow

»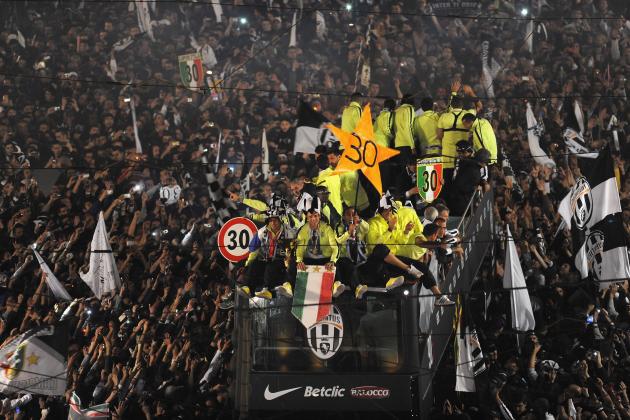 Valerio Pennicino/Getty Images

After an undefeated season, Juventus won their first scudetto since the Calciopoli scandal. Led by coach (and former Juventus player) Antonio Conte, they played with unity and selflessness throughout the entire season.
Not many negatives can be taken from Juventus this past season. They were undefeated with 23 wins and 15 draws, and conceded only 20 goals throughout the entire season—the smallest amount of any team.
The only problem was their strikers. Juventus' top goal scorer in the league was striker Alessandro Matri with a measly 10 goals in 30 games. To say that that they would benefit from a clinical goal scorer would be an understatement.
Robin van Persie would fit in well at Juventus, one of the major reasons being that both parties have ambition. After almost winning an unlikely double in Italy, Juventus have shown that they are keen to restore their position as the top dogs in Italy and in Europe.
Van Persie, like many former Arsenal players, has grown tired of third-place finishes.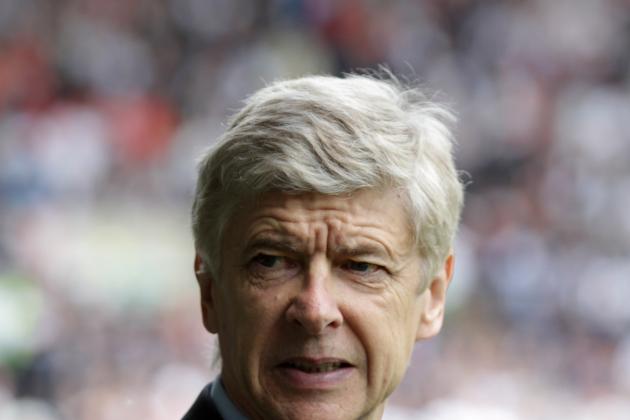 Ross Kinnaird/Getty Images

I know, I know. He's the Premier League's top scorer with 30 goals in 38 games. He's been healthy all year and has proven that he has what it takes to be labelled as a world-class footballer.
However, I truly believe that the reputation that he's made for himself will have defenders more likely to close him down entirely throughout the game.
Apart from that, Robin van Persie will be turning 29 this year, meaning that he won't have many more years to play at his prime. He will eventually get slower and his reaction time, as well as other attributes, will steadily decrease.
Arsene Wenger signed strikers Olivier Giroud, who just came off of a Ligue 1 winning season with Montpillier, and Lukas Podolski, a striker who already has experience in playing for a top club like Bayern Munich.
By doing this, Wenger has taken all the necessary steps to divide the goal scoring responsibilities between the strikers in the squad and not rely on one player for goals as he did with Van Persie.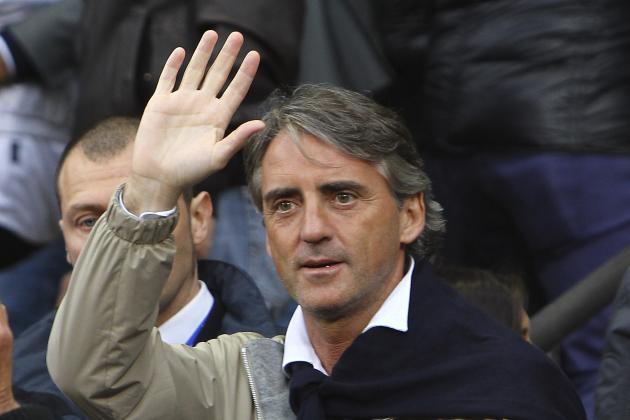 Marco Luzzani/Getty Images

Even if Manchester City were to get over their stubborn wage structure to offer Robin van Persie the contract that he wants, a transfer to Manchester City would be career suicide.
Van Persie would not only be viewed as a traitor by the Arsenal fans, he would be reviled because of the fact that he chose an English club over Juventus. Van Persie would be Arsenal's direct threat for any type of domestic glory.
At least if RVP goes to Juventus, the chance of playing against Arsenal would be much less than if he were to play with City.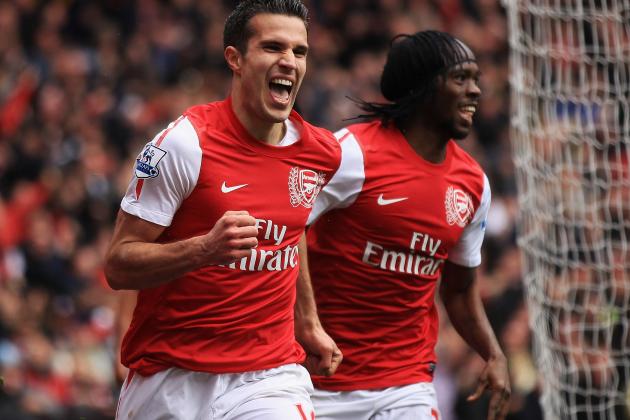 Bryn Lennon/Getty Images

As I mentioned previously, Robin van Persie will be 29 this year. He's been at Arsenal for eight seasons and has only an FA Cup to show for it.
Time is of the essence for Van Persie and leading youngsters to another third- or fourth-place finish doesn't seem to be on his agenda. He needs to take advantage of the year he's had by going to a team that will give him playing time and a better chance at titles.
Loyalty is admirable, but when you see your former teammates like Patrick Vieira, Kolo Toure, Thierry Henry, Cesc Fabregas and Samir Nasri leave the club and win title after title, then loyalty can only take you so far.
Do you think Juventus would be a good move for Robin van Persie? Comment below.