Baltimore Orioles: 6 Bold Predictions for the Second Half
Greg Fiume/Getty Images

At the beginning of the 2012 MLB season, "experts" predicted four out of the five American League East teams to be playoff contenders. The team that was left out of the mix, the Baltimore Orioles, has spent the first half of the season proving it belongs as well, officially making it baseball's only five-team race.
Now in second place at the All-Star break, the Orioles have won games with grit, determination and clutch play to propel themselves into the playoff hunt for the first time in over a decade.
The question now is, what type of future awaits the Orioles in the second half of the season? Will they fall apart by September, or will they be making the New York Yankees and the rest of the AL East sweat as they make a serious push into postseason play?
Here are six bold predictions that will spell success or despair for baseball fans in charm city.
Begin Slideshow

»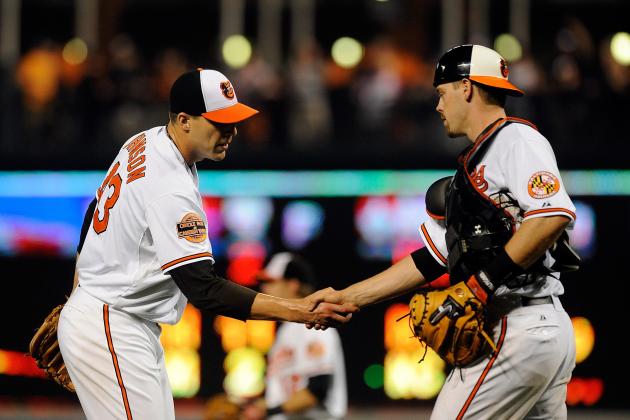 Patrick McDermott/Getty Images

Jim Johnson has been nothing short of spectacular as the Orioles' closer. A former first-round draft pick, it appears after six years in the big leagues that he's finally found his groove and ideal role.
He currently leads the majors in saves, converting 26 of 27 opportunities, and he is 1-0 with a 1.21 ERA and a 0.75 WHIP.
Barring injury, Johnson is on track to earn at least 15 to 20 more saves in 2012. Reaching that 40-plus save level puts him into an elite group, and into position to sign a big, fat contract in 2013.
Should he reach 50 saves, this team will probably be on its way to playing baseball in mid-October.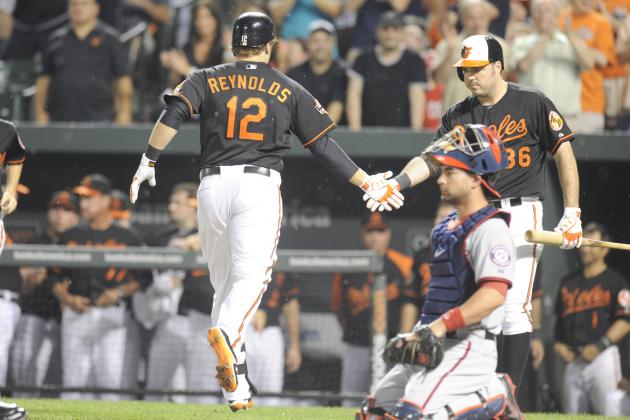 Mitchell Layton/Getty Images

With the recent acquisition of designated hitter and future Hall of Famer Jim Thome, the roster is cluttered with slow, poor-fielding designated-hitter type players. Nick Johnson and Mark Reynolds have both performed at below-average levels, and both are easily expendable.
The numbers tell the story:
Johnson is hitting .207 with four home runs and 26 strikeouts in 87 at-bats.
Reynolds is hitting .212 with seven home runs and 71 strikeouts in 189 at-bats.
For each player, his "upside" is overpowered by his "downside."
Should the Orioles continue their playoff push, defense and speed will be too valuable of commodities to justify holding on to both of these guys. They'll either be used as trade chips or simply cut to make room for a player who can at least field a position at a major league level.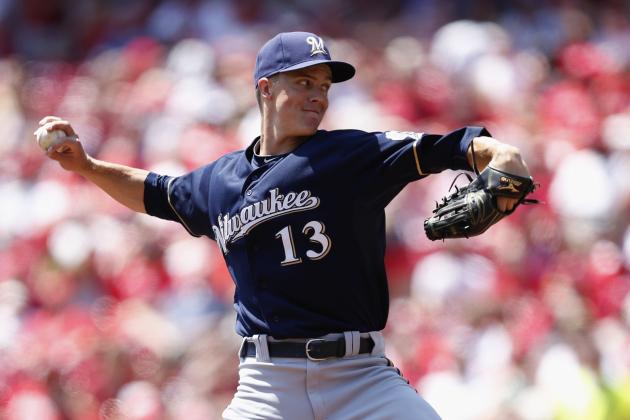 Joe Robbins/Getty Images

Will it be Zack Greinke or Wandy Rodriguez? It may be neither, but either way a deal will definitely get done to bring in a notable starting pitcher.
With Zach Britton still rehabbing in the minors and Jake Arrieta and Brian Matusz falling flat, the Orioles are in desperate need of another strong arm. In fact, it's amazing they've had so much success with such a shaky staff.
On top of the team need, management knows its fanbase is severely disgruntled. To not get a big pitching deal done will only fuel the fans' fire that ownership is out of touch and winning games is not a priority.
Fans are slowly starting to flock back to Camden Yards. Getting this deal done is essential in filling seats throughout August and September.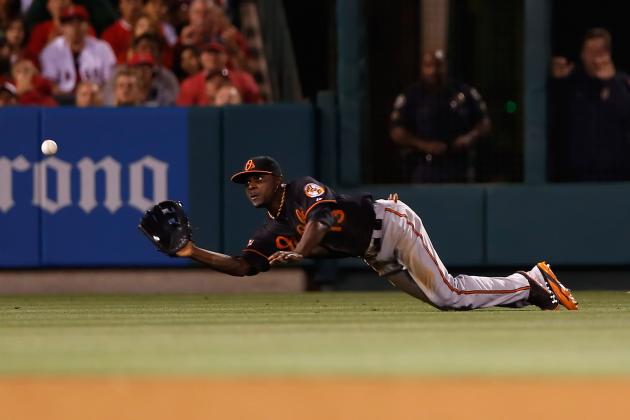 Jeff Gross/Getty Images

With Nolan Reimold suffering from a season-ending injury and Endy Chavez finding himself on the DL more than on the field, youngster Xavier Avery has taken full advantage of his opportunity to play in the big leagues.
He gives the Orioles two tools they so desperately need: speed and defense. In essence, he's fulfilling the role Endy Chavez was brought in for.
While hitting a modest .236 with a .313 on-base percentage, he's made his hits count by coming through in the clutch, knocking in important runs and quickly learning how to have quality at-bats in the majors.
There is the chance Avery will be used in a deal to land a strong starting pitcher, but that may depend on whether Endy Chavez can return to full form in the near future.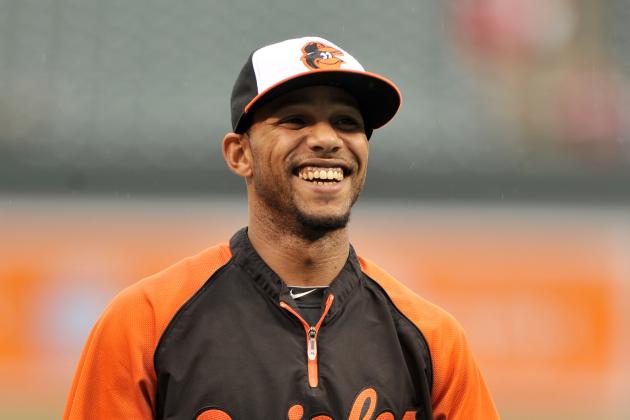 Mitchell Layton/Getty Images

Just a few weeks ago, the Baltimore Orioles were giving Brian Roberts one more chance to return as the starting second baseman. Robert Andino, who had filled in for Roberts for over 100 games, didn't whine or complain. He was quietly benched and shifted out of his position to make room for the veteran.
Now that Roberts is back on the DL with a hip problem, and possibly out for another extended period of time, Andino is being asked once again to take over as the everyday second baseman.
Since filling in for an injured Roberts, Andino has emerged as a dependable and solid player. His hitting is streaky and his fielding is average, but he does have raw talent. With the right coaching and guidance, his full potential may be right around the corner.
The Orioles are now in position to let the idea go of Roberts returning, and to let Andino show what he can do as the everyday starter. Andino is finally "the guy," and Roberts is closer than ever to hanging up his cleats.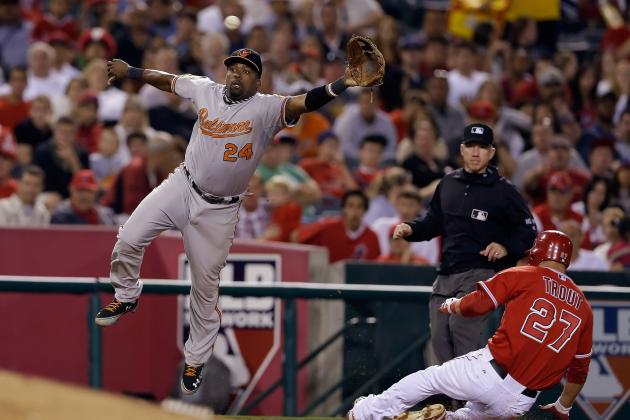 Jeff Gross/Getty Images

It's no secret that the Orioles have trouble with the leather. They have the most errors in the league, 75, along with the league's worst fielding percentage, .977.
To stay competitive amongst the league's elite teams, eliminating extra baserunners and unearned runs is critical. Overthrows, wild pitches and bonehead mistakes seem to spread like a virus throughout this team. Eventually, it's going to bite them when it counts most.
Too many tight, one-run games await them against the New York Yankees, Toronto Blue Jays, Boston Red Sox and Tampa Bay Rays. In the cluttered and seriously talented AL East, those extra mistakes are what will push the Orioles out of the race for good in September.