Silva vs. Sonnen 2: Ranking Who Is Next for Anderson Silva at Middleweight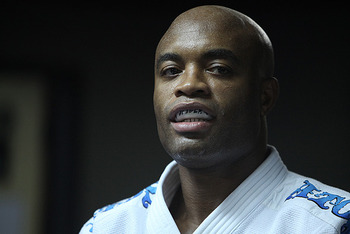 Photo credit: Sherdog
After Anderson Silva sent Chael Sonnen packing at UFC 148, the middleweight division suddenly seems barren.
And for those still dreaming of a move to light heavyweight and a super fight with Jon Jones and others, Silva had a bowl of warm water for you last night, rolling his eyes at the very notion during the post-fight presser. Those Georges St-Pierre-to-middleweight plans seem pretty dormant at the moment as well.
So it looks like Silva will stay at 185 pounds, with no major changes to the landscape on the horizon. There are still some challengers out there, though. Here's a look.
5. Chris Weidman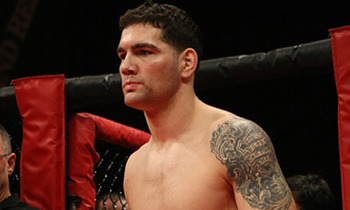 Photo credit: MMA Mania
Nothing has been officially announced, but Chris Weidman's July 11 tilt with Mark Munoz looks an awful lot like a title eliminator.
At 28 years old and only eight fights into his pro career, Weidman is a bit of a green pea compared with others on this list. However, he's also an All-American college wrestler who is comfortable wherever the fight goes.
Anderson Silva ultimately vanquished Sonnen, but not before Sonnen showed, again, that Silva is at least a little susceptible to a power wrestling game.
Do I think Weidman would defeat Silva? No. Do I think a win over Munoz would earn him a chance? Sure, why not.
4. Vitor Belfort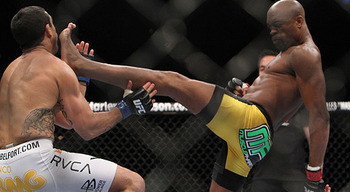 Photo credit: Scott Petersen/MMA Weekly
The Front Kick put Vitor Belfort's title hopes on ice. It was the continuation of a string of lackluster showings for Belfort in big situations.
But "The Phenom" has called for another shot. If he can stay upright, maybe, just maybe, Belfort has the boxing to give the champ a run.
3. Hector Lombard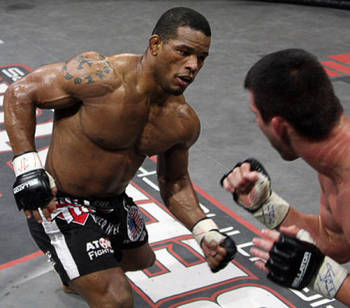 Photo credit: Bellator
True, the Bellator middleweight champ doesn't exactly have the most amazing hit list, but he beats everyone put in front of him to a pulp.
They're not threatening opponents on paper, and they're not threatening him, as evidenced by his five-and-a-half-year unbeaten streak.
Hector Lombard could punch a hole in an engine block, but, more importantly, he has a world-class judo base that he could use to get the champ on the mat.
2. Michael Bisping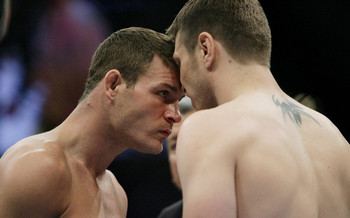 Photo credit: Francis Specker photography
Hard to believe the 22-4 Michael Bisping has never fought for a UFC title.
The British kick boxer has been taking on—and beating—the best in the sport for years.
He's currently on the shelf with an injury, but if he can get past his next opponent (at the moment Brian Stann seems a likely candidate), he could finally have his chance to fight for the title.
1. Mark Munoz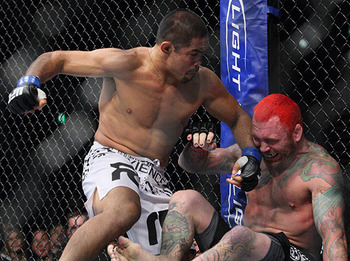 Photo credit: MMAWeekly/Lee Whitehead
Remember what we said earlier about Silva's vulnerability to power wrestling? Well, Munoz looks to be the most powerful power wrestler in the mix today.
If he can defeat Weidman on July 11, this is your next challenger to the throne.
For updates and things from UFC 148 and MMA in general, follow Scott Harris on Twitter @ScottHarrisMMA.
Keep Reading