NBA Free Agency 2012: Worst Signings of Free Agency Thus Far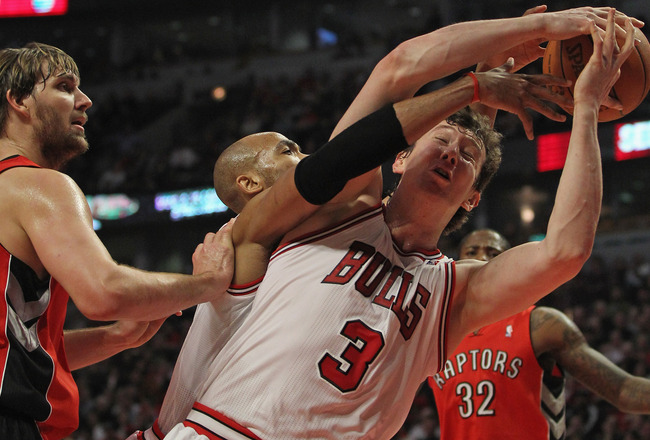 Jonathan Daniel/Getty Images
With the end of every NBA season comes the start of free agency, and every summer, 30 teams scour the market in the hopes of finding just the right players to bring them glory.
The script is the same each year: For every team that strikes gold on an elite-level talent such as a Deron Williams, there's another franchise that mistakenly hands out tens of millions of dollars to a completely unproven player.
The 2012 free-agency period has been no different so far, as several NBA teams have agreed to deals that are inexplicable at best. As it stands now, let's take a look at the five worst signings of the current NBA free-agency period.
5. Landry Fields: 3 Years, $20 Million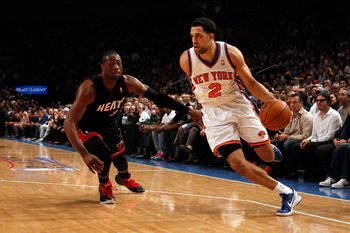 Jeff Zelevansky/Getty Images
So far, Landry Fields has had a solid, if undistinguished, career for a former second-round pick. But a decent rookie season was overshadowed by a sophomore campaign that saw huge decreases in Fields' numbers across many major categories (points per game, rebounds per game, field-goal and three-point percentages).
Fields' offensive struggles, combined with his complete ineffectiveness on the defensive end (he was 341st in points per possession allowed, according to Synergy Sports), makes the $20 million offer sheet that he signed with the Toronto Raptors extremely puzzling.
With DeMar DeRozan and newly drafted Terrence Ross on the wing, Fields doesn't even figure to start for Toronto. And if the deal was only signed for the purposes of bringing Steve Nash home to Canada (as was rumored), then the Raptors failed miserably on that front as well.
4. George Hill: 5 Years, $40 Million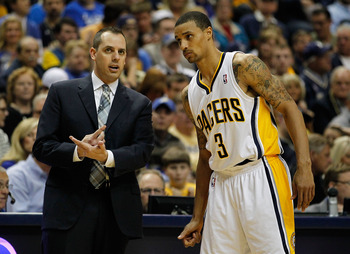 Gregory Shamus/Getty Images
If George Hill winds up starting for Indiana next season (not necessarily a given), then his new five-year, $40 million deal is a bit more palatable.
But if that happens, the Pacers will have $8 million per year committed to someone who will be playing out of position as the team's starting point guard.
The 6'2" Hill—more of an undersized shooting guard than a natural playmaker—has never averaged three assists per game in any of his four NBA seasons. Even when his stats from last year are readjusted due to playing time, Hill's assist average (4.1 per 36 minutes) leaves something to be desired.
Fortunately for Indiana, the team has enough cap flexibility to absorb the Hill signing without much issue. However, that still doesn't make it a shrewd financial decision.
3. Spencer Hawes: 2 Years, $13.1 Million
Drew Hallowell/Getty Images
On the surface, $6.5 million per year isn't an outrageous amount of money to pay a starting NBA center who has the potential to log a double-double on any given night.
But those numbers fail to tell the complete story on Spencer Hawes. He's a defensive liability whose unwillingness to mix it up in the paint led to him being pulled from multiple games this past season in favor of rookie second-round draft pick Lavoy Allen.
In short, the Hawes deal is just the latest incomprehensible move from a Philadelphia 76ers franchise that doesn't appear to have any clear sense of direction.
2. Nicolas Batum: 4 Years, $45 Million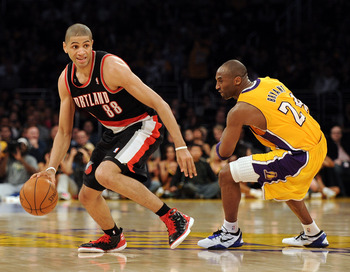 Harry How/Getty Images
Nicolas Batum made $2.15 million last year and was unquestionably one of the NBA's best bargains. That said, it still seems a bit reckless to heap more than $11 million per year on a player who has never averaged 15 points per game in his NBA career.
At 6'8" and 200 pounds, Batum does a lot of things well at the small forward position, but he doesn't necessarily excel in any one area. And while his youth (23 years old) and impressive athleticism definitely work in his favor, Batum's potential appears to be somewhat overvalued in a league where the salary cap is in the neighborhood of $60 million.
1. Omer Asik: 3 Years, $25.1 Million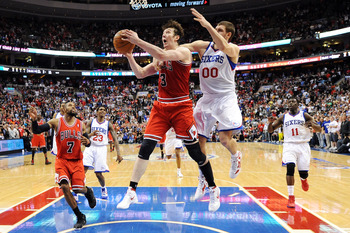 Drew Hallowell/Getty Images
It has yet to be verified, but the offer sheet that Omer Asik signed with the Houston Rockets earlier this month made virtually every NBA agent extremely happy.
After all, if Asik—with his career averages of 2.9 points and 4.4 rebounds per game—can command more than $8 million per year on the open market, then a lot of the league's big men figure to clean up once their current deals expire.
While it's true that Asik is one of the league's better defenders at the 5, paying that much to a one-dimensional player is incredibly short-sighted. What makes the Asik deal even more ridiculous is the fact that in year three, the 7'0" Turkish center will earn somewhere in the neighborhood of $15 million.
The inflated final-year salary is a so-called "poison pill" that Houston management inserted into the deal to discourage the Chicago Bulls from matching the offer. Much to the chagrin of NBA general managers, that poison pill may kill any sense of sanity in the league's free-agent market for years to come.
Keep Reading