NBA Draft 2012: 5 Rookies Who Could Make All-Star Team by 2014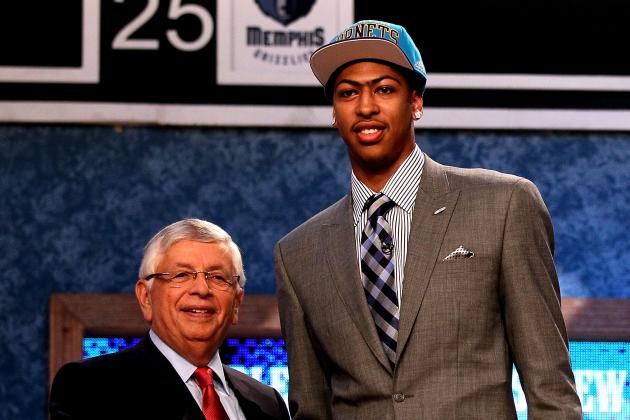 Elsa/Getty Images

The NBA draft always has one or two can't-miss prospects, a few future All-Stars, a handful of starters, a collection of useful role players and a lot of potential busts—a real mixed bag.
Of course, not all of those potential stars work out: If you look back to 2006, many analysts considered Tyrus Thomas a better prospect than LaMarcus Aldridge. Would you care to make that argument today?
The 2012 NBA draft was deep: There was one Hall of Fame-level prospect (Anthony Davis), three other All-Star-level players and several major-upside talents who could really flourish in the right environment.
Here is a list of five rookies who could make the NBA All-Star team by 2014.
Begin Slideshow

»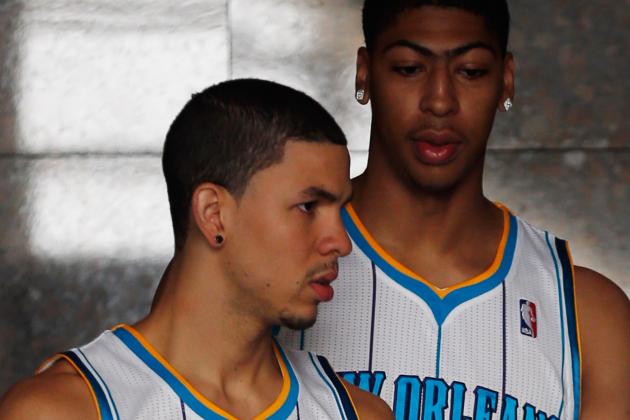 Chris Graythen/Getty Images

I can hear you grumbling, but it has to be said: Davis is a virtual lock to make the All-Star team by 2014.
Considered the best big man prospect since Tim Duncan in 1997 (and Kevin Garnett before him), Davis is a special hybrid of those two future Hall of Famers. He has Garnett's feel for dribbling, passing and working without the ball and Duncan's incredible rebounding and fundamentals around the basket.
Davis still needs to develop a better post game, add strength and learn to shoot from beyond 10 feet, but those improvements will come with time. Barring some catastrophic injury, he will be a perennial All-Star.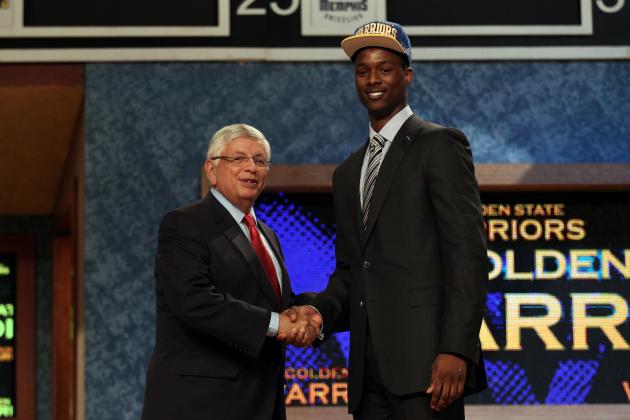 Elsa/Getty Images

Barnes is an uber-talented wing who was once considered a lock to be the No. 1 pick of the 2012 NBA draft.
But after completing his second year at North Carolina, scouts were divided on his potential: Some saw him as a scoring machine with incredible defensive instincts and the drive to become the second coming of Grant Hill, while others believed he'd become a high-scoring forward with an incomplete game, like Danny Granger.
What is clear is that Barnes has the talent and the skills to make future All-Star teams. To his benefit, he is in the right environment. Golden State will surround him with offensive creators in Stephen Curry and David Lee to allow him to do what he does best: score.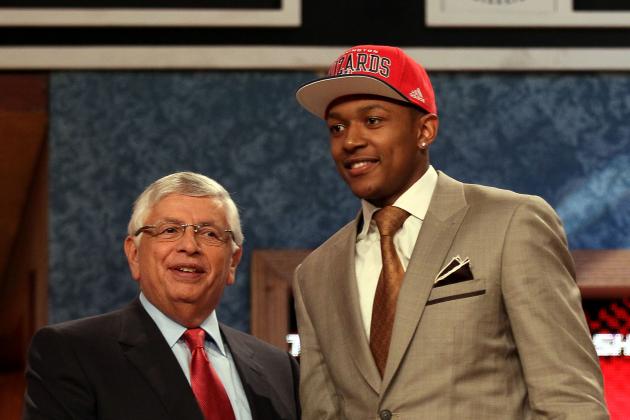 Elsa/Getty Images

Beal is the smoothest prospect in the 2012 NBA draft class. He's a slightly undersized 2-guard with a great stroke, exceptional basketball IQ, shot-creating abilities and all the tools to become an All-Star NBA shooting guard.
The Washington Wizards, who have talented point guard John Wall and skilled power forward Nene, will give him the ability to shoot and create off the wing and become their top scoring option. That could lead to an All-Star berth sooner rather than later.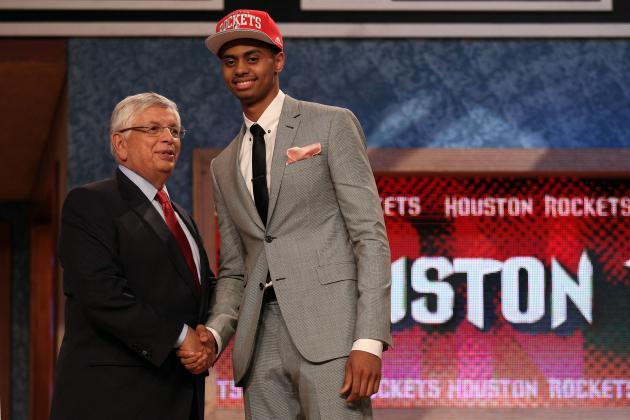 Elsa/Getty Images

Lamb's draft stock took a dive because Connecticut fell off the map after Kemba Walker went to the NBA (not Lamb's fault), and he was injured during a significant chunk of the pre-draft process. But if you were to rank players purely on the best mix of talent, tools and skills, Lamb would land among the top three in the draft.
Lamb has one of the smoothest shooting strokes of any rookie. He is already an efficient offensive player, as he has the ability to create his own offense and penetrate to the rim, and he plays terrific defense.
He will slide right into Houston's starting lineup to replace Kevin Martin (either after a trade or in 2013 when K-Mart's contract expires), and he will definitely put up All-Star numbers for the Rockets.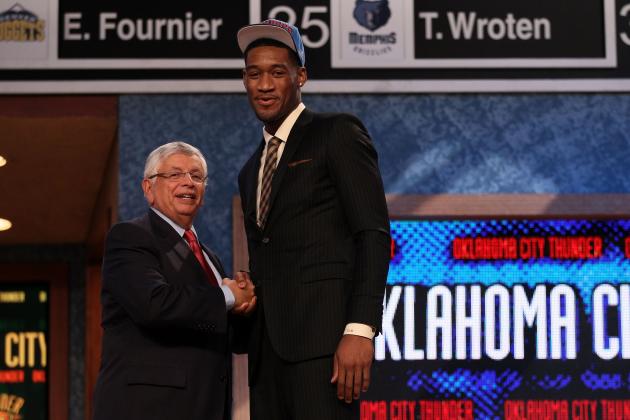 Elsa/Getty Images

Jones, once considered the top talent in the 2012 NBA draft, fell astonishingly to No. 28 on draft night due to concerns about his knees, maturity and drive.
However, Jones has all the tools and talent in the world and can absolutely become an All-Star player in the right environment. Luckily, he landed in just the right spot in Oklahoma City, where he will play alongside two superstars. As a result, he'll be far away from the pressure of a major-market team or the mediocrity of a dysfunctional franchise at the top of the draft lottery.
If Jones decides to take advantage of the opportunity and maximize his talent, he will definitely be on the roster for the 2014 NBA All-Star Game.