The 9 Most Misunderstood Players in the NBA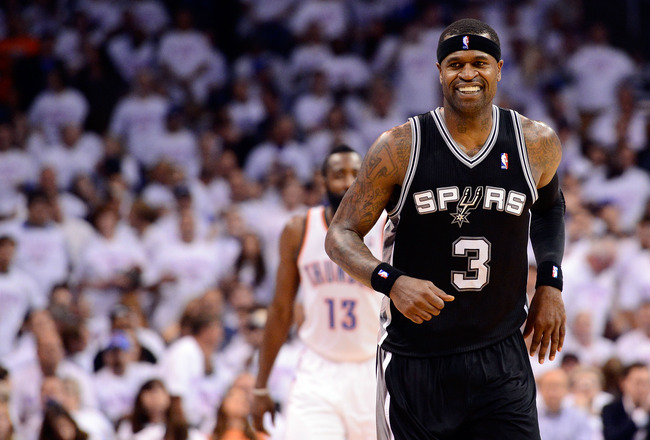 Ronald Martinez/Getty Images
The NBA is the most intimate professional sports league out there—fans are literally in the line of fire if a player comes chasing a ball into the stands after a loose ball.
However, while that makes them seem extremely accessible at times, it also can give forth a negative opinion of guys who play rough, play erratically or just act like crazy folks.
It's easy for a view of a certain player to stagnate, fester and turn into a full-blown negative opinion of a player, which is hard to shake.
Well there are some players hanging around the NBA whose reputation may be earned, but it's not necessarily the overall view that they should have when compared to who they actually are.
Andrew Bynum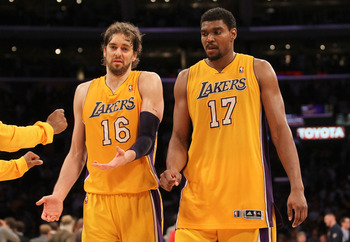 Stephen Dunn/Getty Images
Who is Andrew Bynum? Some say he's a thug for his big hit on JJ Barea a few years ago, and some say he's immature for the way he'll ignore coaches and do what he wants on the floor. In reality, though, Bynum gets judged for very few incidents throughout his career.
Andrew Bynum got big quickly in Los Angeles and the spotlight was shining on him as an extremely young man. He didn't handle it well every time he was on the floor.
So who is Bynum really?
Basically he's a more violent version of JaVale McGee. He doesn't break down often, but when he does the backlash is far larger than most other players should they do some of the things he does.
Josh Smith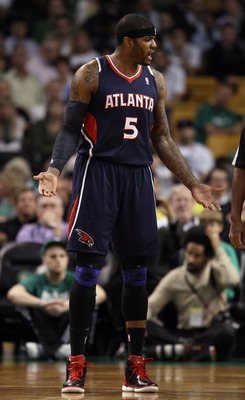 Elsa/Getty Images
Josh Smith should never be the best player on any team. He's an amazing second-best option on a team, but if he's expected to be the top option on a team then there's going to be a big problem.
Basically, Smith is a guy you need to let have a long leash at times and a short leash at other times; recently it's been a constant short leash.
Smith gets criticized for shooting rather than cutting to the hole, which is a legitimate criticism. But when there is little or no offensive movement otherwise, which is basically what the Hawks had a problem with last season, it's hard to get to the hole on your own.
Stephen Jackson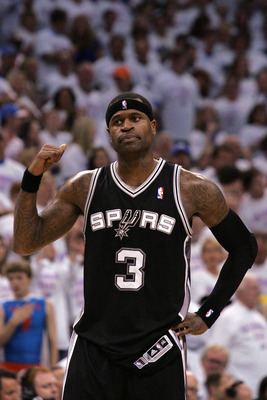 Brett Deering/Getty Images
Stephen Jackson gets a rap as a volume scorer and a bad boy of the NBA ever since his days with the Indiana Pacers. While he may be a bit of a bad boy, that reputation has followed him for far too long at this point, since he's much calmer and less of an enforcer these days.
As for the idea that he's a volume scorer, well that's true, but only when teams expect him to be the best guy on the floor.
However, when he plays for a good team like he did with the Spurs this year, Jackson is able to pick his spots and score very efficiently, contributing to the greater good.
Kwame Brown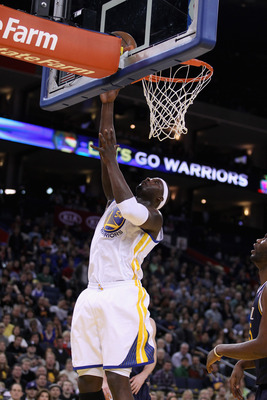 Ezra Shaw/Getty Images
He's a bust, there's no doubt about that, but it seems like busts always get all the blame when the truth is Kwame Brown was probably never going to be a good player in the first place.
As an 18-year-old kid coming out of college, he was put under more pressure than anyone else in the league at the time to become this great player for the Washington Wizards, and the pressure got to him.
If he were a mid-first-round pick, Brown might have started his career under much less pressure and had a better path to becoming a good player; however, the pressure was too much and he never really dealt with it.
Sebastian Telfair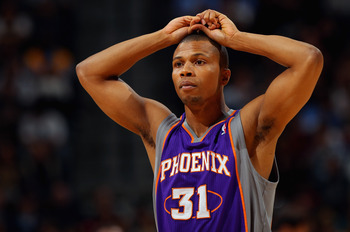 Doug Pensinger/Getty Images
Sebastian Telfair is basically the same as Kwame Brown, only instead of coming into the NBA with huge expectations because of his crazy size for a young fellow, he came into the NBA with crazy expectations because of a documentary.
The biggest problem is the fact that Telfair was a good player, but never really a player who looked like he would be a superstar coming out of high school. People only assume that that's the case because of the book and documentary that followed him around, labeling him a bust in the process.
Darko Milicic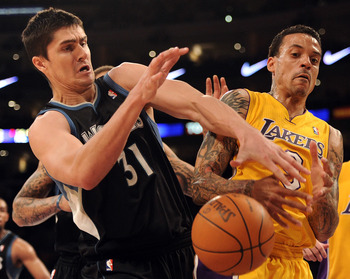 Harry How/Getty Images
Darko Milicic was a meme before anyone knew what a meme was, and he hasn't been able to shake that status in all the years that he's played in the NBA, even while playing well in some cases.
Is Milicic a bust? Yes. But is he as big a bust as he's made out to be? Absolutely not.
Milicic has grown into a decent defender, even if he is a bit overzealous at times, and beyond that he's even developed a bit of an offensive game, which is slightly surprising.
JaVale McGee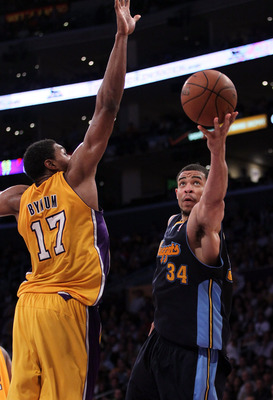 Jeff Gross/Getty Images
Yes, JaVale McGee is a huge knucklehead, but that's about the worst of what you can say about McGee.
He'll forget what's going on at times and play on pure instincts rather than observations (which is a huge mistake when you don't have the best instincts).
Now, the problem I have with people's assessment of McGee is when he's called a clubhouse cancer because the Wizards traded him. Quite honestly the only other center under the age of 25 that I'd rather have on a team is Andrew Bynum, as McGee has a very bright future.
Delonte West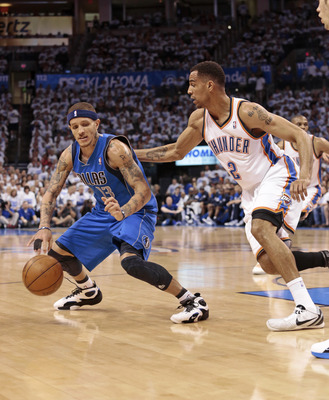 Brett Deering/Getty Images
Delonte West is pretty confusing. He's many things but if nothing else he's a dedicated basketball player, ready to throw himself behind any cause at hand.
The biggest problem of course is the fact that his battle with bipolar disorder has led to very erratic behavior on and off the court in the past, including an arrest on gun charges back in 2009, also leading to money issues before he came to Dallas.
West gets labeled as an erratic thug who is known for no more than a stupid rumor surrounding LeBron James, and that's really not fair to a good basketball player.
Metta World Peace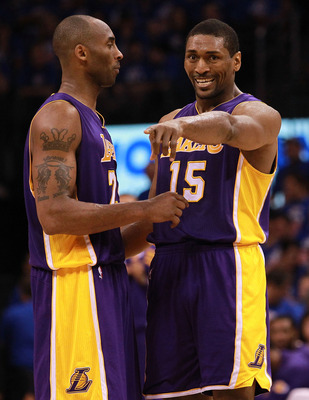 Ronald Martinez/Getty Images
It's hard to say exactly what Metta World Peace is, but if there's one thing for sure it's that he's misunderstood.
The curious enigma that is World Peace has some sort of mental health problems for which he sees a therapist, but at times he has mental lapses which is easier to do for a person with issues.
World Peace has been in his fair share of scuffles in his day (and that may be the understatement of the year), but is he really a bad person? It really doesn't seem that way.
Keep Reading