The 40 Hottest Female Soccer Players: Olympic Edition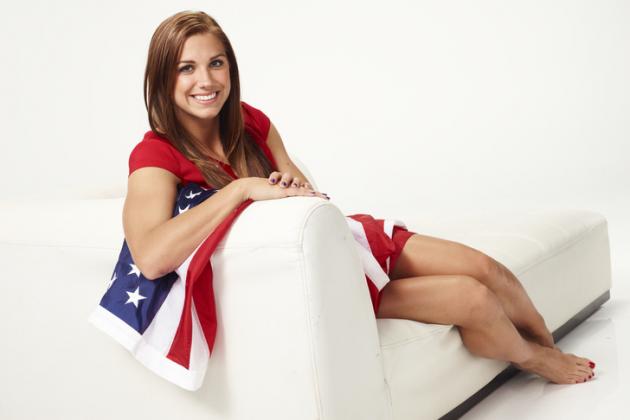 Image via tumblr.com
Now that we are in the home stretch for the 2012 Summer Olympics in London, I could think of no other sport to uncover beautiful women than soccer. It is an untapped goldmine of hottness. This I promise you.
I had no idea that the teams representing their countries in women's soccer had so many stonecold hotties. I truly had no clue. But after hours of hard work and research, I have put together what should be the best list of the hottest women you might see in London.
I say might for one reason, not all these women made the team. A lot of them were close calls but failed to make the cut either due to injury or lack of a roster spot. But don't you worry, I never cut the hot ones. I find ways to discover beauty.
Enjoy.
Begin Slideshow

»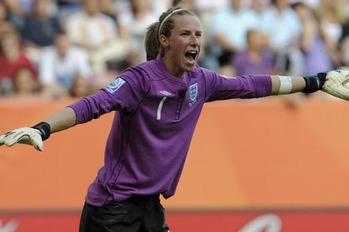 Image via cbc.ca
It isn't often you see a woman born in the United States play for another country. It usually works the other way around.
However, in Karen Bardsley's case, she was born in California but found her way into the English life because of her parents. Or maybe she has a cousin that was British.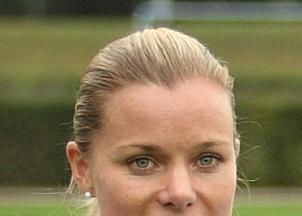 Image via framba.de
Sara Thunebro has been running amuck in her yellow and blue Swedish gear since 2004 when she made her first international appearance against the United States.
Since then, she has become one of the biggest names in Sweden since Victoria Silvstedt.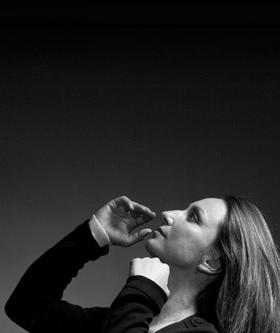 Image via jamesbort.com
Since Gaetane Thiney made the France national team in 2007, she has steadily improved in the one area they needed the most help, goal scoring. She has scored eight, eight, and nine goals in international play in the past three consecutive years.
If France can hang around in London, she might have the chance to score a few more to add to her current total.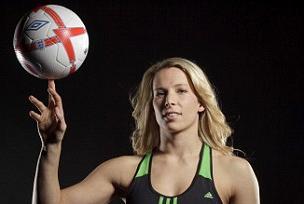 Image via dailymail.co.uk
The women's soccer team that would represent Great Britain almost never happened. It is all about compromise and between Scotland, Wales, England, and Northern Ireland, compromise was nothing more than just a word.
But when cooler heads prevailed, a team was formed. Rachel Brown was one of those players.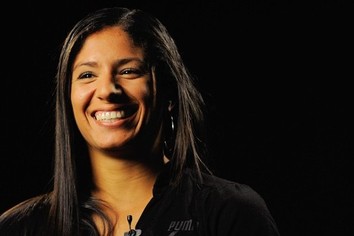 Image via fifa.com
Why is it that everyone outside of Brazil hates Brazil in soccer? Men's or women's. Both versions of the sport are the most hated in the world.
Is it because they make it look so easy? Or is it that they are so good, the world just can't seem to grasp the concept that Brazil is soccer. That is what they do best.
Image via newshopper.sulekha.com
New Zealand in the house!
So what if they have never won a FIFA World Cup or Olympic match ever, they are getting better each year. I will admit, they looked pretty good in Germany last year. They might just shock some teams in London.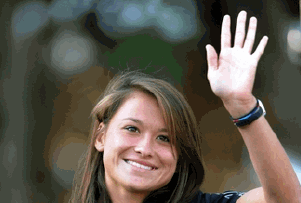 Image via bigsoccer.com
And if the Aussie's end up going home without a win, at least they qualified for the Olympics. That is a lot more than most of the countries around the globe can say.
Ali Riley is the main reason I will be watching them play. Oh, and they will be the opening game for the women's tournament against the host. Yikes.
Image via tumblr.com
Lauren Cheney made the list. And she is not the only woman from the USA roster to make the cut, she is just the first.
You are about to see some serious bias reporting going on in a few minutes.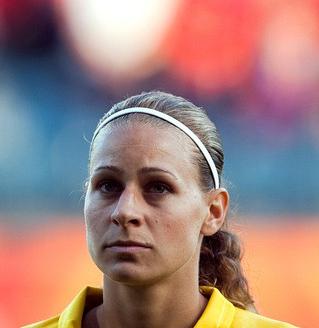 Image via forsblom.photoshelter.com
Charlotte Rohlin was a part of the Sweden National team that took home third place after defeating France at the 2011 FIFA World Cup.
As a defender, goal scoring is usually something you don't get to do. She has done it six times since 2007.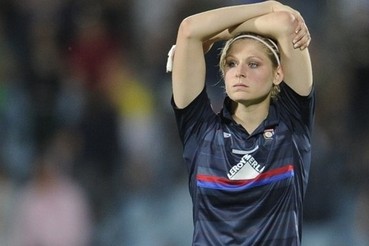 Image via bestsportsstar.blogspot.com
France's international team looks exactly how I imagined. They have several tall, skinny, beautiful women that can kick a soccer ball.
Did I mention beautiful? They have plenty of examples, Corine Franco is one.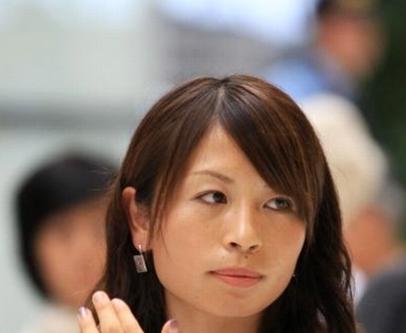 Image via bigsoccer.com
Japan did something in 2011 that no one thought was possible, they won the FIFA Women's World Cup over a tough USA team.
Prior to 2011, the Japanese Women team only won three games in their FIFA tournament career. Last year they won four.
Aya Sameshima was there for every minute of it.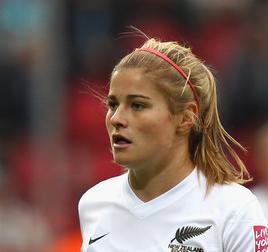 Image via zimbio.com
Rosie White is a scorer. She is only 19 years old and has plenty of time to develop into one of the best strikers from New Zealand in recent years.
She already has seven international goals which is more than most women get in their entire career.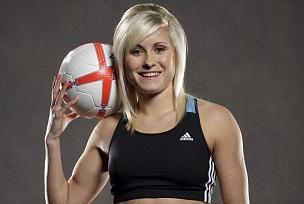 Image via dailymail.co.uk
If the women from the Great Britain team are half as good looking as Steph Houghton, these Summer Olympics are going to be worth every penny of sick pay I will use up to watch it live.
Wait, I mean, what? I can't predict when I will be sick. That is crazy.
Please don't tell my boss.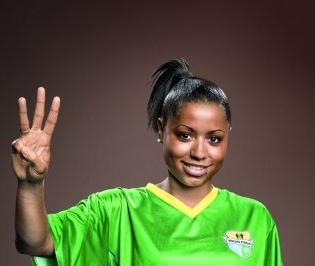 Image via accra.diplo.de
If you were thinking that Sylvie Banecki is finer than a broken piece of glass, you are correct my friend.
Now if you were hoping that she had a twin sister too...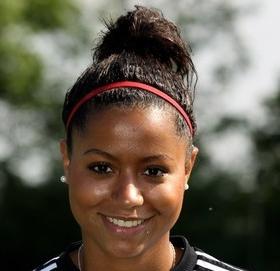 Image via news.daylife.com
Then you were also correct.
Nicole and Sylvie Banecki have been called up to play for Cameroon in their first Olympic appearance ever.
No pressure ladies, just win a few games and bring home a medal. No biggie.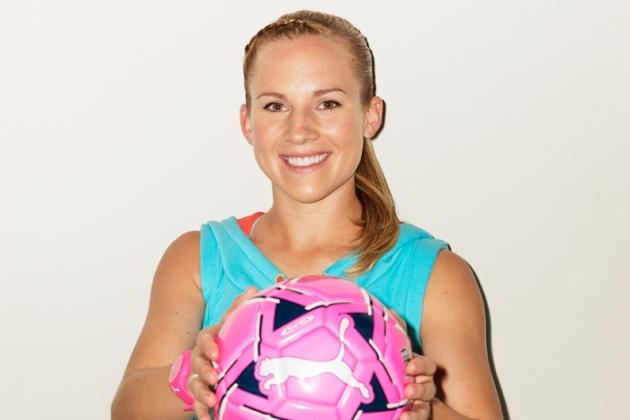 Image via soccercleats101.com
Female soccer players do not get much cuter than USA's Amy Rodriguez. She is cuter than a box of puppies in a field of flowers during a baby convention.
But don't let that cuteness fool you. She is a beast goes by the nickname A-Rod.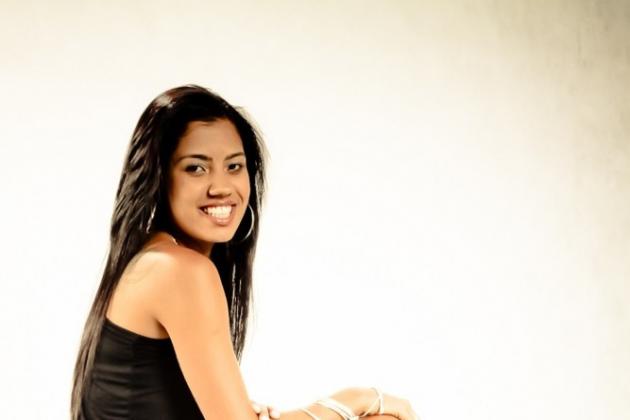 Image via soccer-women.blogspot.com
One of my favorite things about international soccer are the names. Some players have glorious names while others have just plain ridiculously tough ones.
Brazil always takes the names down to just one word. Forget the rest, all you really need is one anyways, right?
Image via celebscentral.net
This is one of the first women not to be included in the Olympics but still make the list of hottest female soccer players in the Olympics.
So what? She is gorgeous and frankly, should have been on the team. But when the roster's came out, she was left off.
Oh well, maybe next time.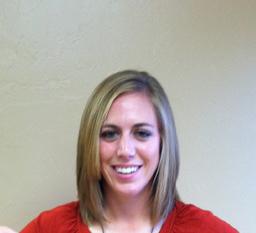 Image via pitchsidereport.com
Meghan Klingenberg is one of those unknown ladies on Team USA's sidelines. But I have a feeling after the Olympics that everyone will notice the beautiful blond defender.
She might not get too much playing time but she is basically a rookie and will need time to develop. Enjoy her now before she becomes the next big thing for USA.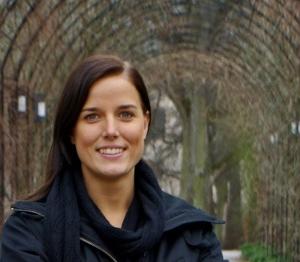 Image via afterellen-q5.mtvi.com
I was going to follow Jessica Landstrom on Twitter but there was one big problem, she speaks Swedish.
Sure, she does include the rest of the world with a few English Tweets here and there. I just feel a bit left out.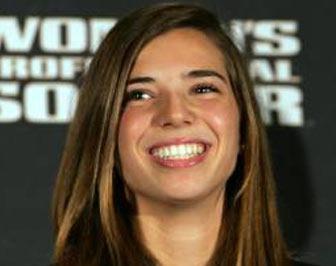 Image via worldfootball.net
Besides playing for the University of North Carolina, where she won three National Championships in women's soccer, Tobin Heath has been playing professional soccer since 2004. She was 16.
She got her career started early and has since become one of the most intimidating midfielders America has to offer.
She also has a smile that could start a traffic jam.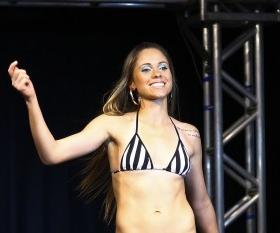 Image via womenprofile.blogspot.com
There is not much left to say about the women of the Brazil National women's team.
Except that they might be the most complete team at the Olympics this year. They have the talent to beat any team including the United States. This is shaping up to be one exciting women's Olympic tournament.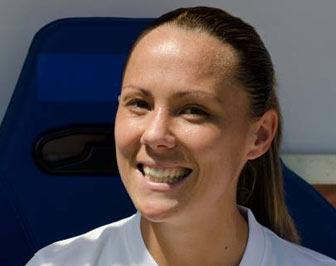 Image via worldfootball.net
Am I alone in thinking New Zealand could upset Great Britain in the first game of the Olympics?
This has nothing to do with looks but if we included that too, then it would be an easy choice. But the women from New Zealand are beginning to look like a team that can shake the tables.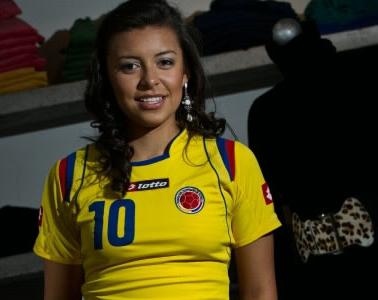 Image via colombia.com
It is about time Colombia. I was about to call and complain. I thought this would be an easy team to choose from.
Yoreli Rincon, where has she been all my life? And how is this the first time we have heard the name?
Image via lazygirls.info
What else can I say about New Zealand that hasn't been said already. Besides their ability to be stealthy and sneak up on an opponent, I think New Zealand and all of those sexy accents are making a case for the hottest club on the list.
I thought the US or Canada would win this but New Zealand has shockingly just added their six women to the list.
Like I said, stealthy.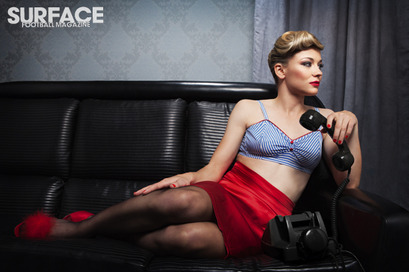 Image via surfacemagazine.com
Laure Boulleau represents a France team that many people thought were too young and inexperienced to win a World Cup but then, all of a sudden, they were in the semi-finals against the USA.
Here we are, one year later, and France is playing like a team possessed. They haven't lost a game in 2012, friendly or league play. They have outscored their opponents 24-2.
Wow.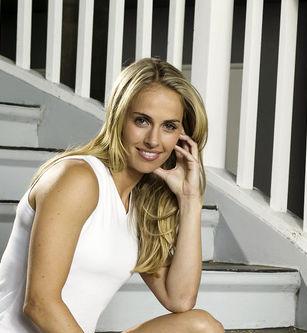 Image via pagesinxt.com
Am I the only one that thinks Heather Mitts is too pretty for soccer?
Don't get me wrong, she is a great ballplayer. It's just that when I watch her play, I always feel like someone is going to knock her down and out.
I would hope that never happens to her so she can go win her third consecutive Olympic gold medal.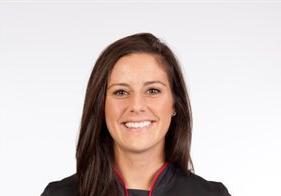 Image via soccer4us.net
This choice breaks my heart. I have always been a big fan of Ali Krieger. I love her. But in January of this year she tore her ACL and MCL in an Olympic qualifying match.
In just six months, she has rehabilitated her knee and is ready to compete but not at full strength so she was not chosen for the Olympic roster.
Anyone who can rehab from a torn ACL/MCL in only six months has a goal in mind. It is sad that it wasn't enough to make the team though. We will miss her face in London this year.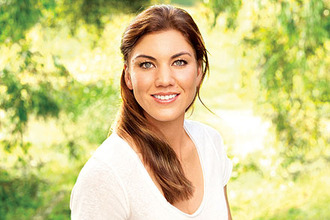 Image via stylenews.peoplestylewatch.com
Everyone knows Hope Solo is the most talented goal keeper in the world. And if you didn't already know it, go back and read the first sentence again.
Now do you get it? We are watching one of the best teams USA has ever fielded and at the same time we are witnessing greatness by the net.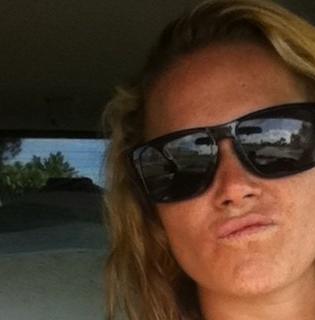 Image via twitter.com
Ashlyn Harris is just another example of the kind of talent USA has to offer. Not only is she smoking hot, she was almost Hope Solo's backup goalkeeper.
If the USA could have had three goalies on the roster, she would have been on it.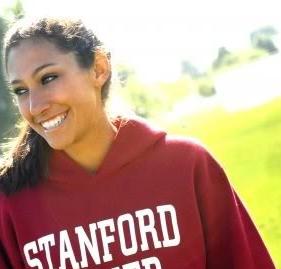 Image via teamongolia.wordpress.com
OK, so I had no idea USA would have so many consecutive hotties on the list but I can't help it. These women are gorgeous.
How would you feel if I left them out? Christen Press isn't on the roster this time but she will be next time. I promise you.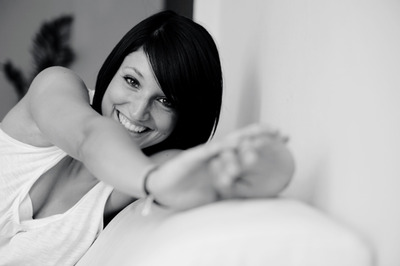 Image via totalprosports.com
OK, just wait a minute. Hear me out for a second.
Selina Wagner is hot.
Does it really matter if her team didn't qualify for the Olympics? I mean, she could play for USA if she wanted to.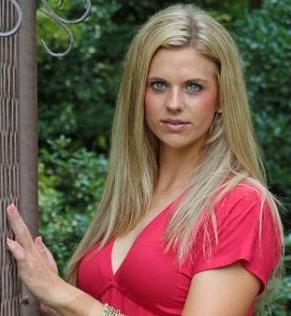 Image via ngleisure.com
Lauren Sesselmann brings Canada to a whole new level of hottness. She breaks into the top ten and before this article I had only heard of her once before.
Where did she come from? Wisconsin?
Wait, what?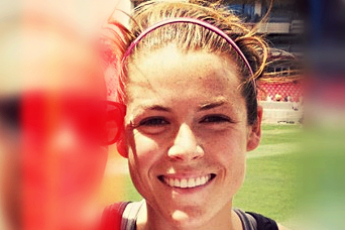 Image via tumblr.com
I promise you that I rated these women based on level of beauty and not country. I ranked them based on looks alone. It is not my fault most of the women play for Team USA.
So before you write your embassy, check the facts bud.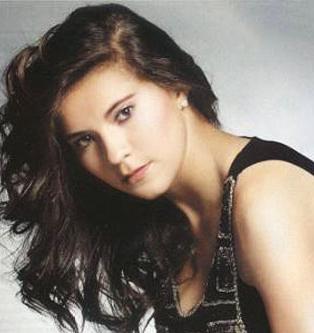 Image via taringa.net
Colombia is not the powerhouse they once were in soccer.
Of course, I am talking about the men's team and not the women's. The women's haven't yet hit their stride in international play but have a chance to prove it in London.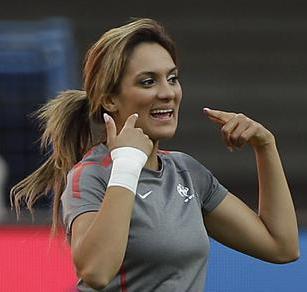 Image via newshopper.sulekha.com
Louisa Necib is the only woman I remember from the France team in the 2011 FIFA World Cup.
Why? Well, isn't it obvious? She is gorgeous.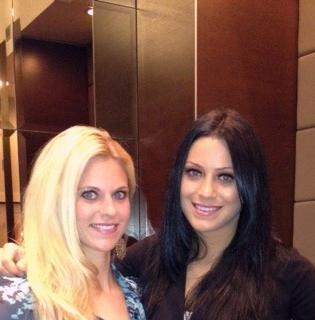 Image via pitchsidereport.com
If only the hot brunette to the right, Jonelle Filigno, of this shot could have played for the United States. Then it would be a no-brainer over which country has the overall hottest female soccer players.
But now, it is becoming a tough decision. Can Canada make this a competition? I am beginning to think so.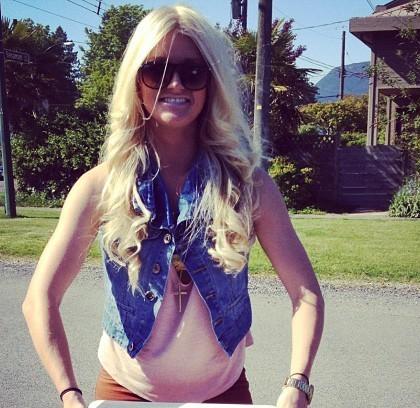 Image via lazygirls.info
Canada is starting to convince me that there are other countries that could take over the USA in the hot female athletes category.
Kaylyn Kyle just adds to the previous point. She is one of the best looking women North of the border. And not just in soccer.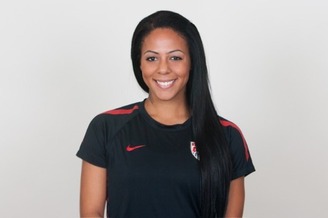 Image via alreadytv.com
Sydney Leroux is fast, talented, and most importantly, Canadian. That's right, she is from the apartment above us. So why does she rock the red, white, and blue?
It has something to do with her parents mixed nationality. But when she was growing up, once she got a taste of Team USA, there was no going back.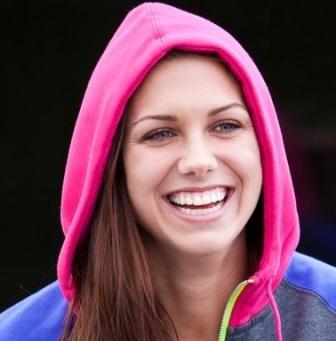 Image via lazygirls.info
Besides being the most beautiful female soccer player ever, Alex Morgan is one of the most talented female soccer strikers in the world today.
She is quick and dangerous with both feet.
I wonder if we will ever see another woman on top this list?