Vancouver Canucks' Roberto Luongo Shows His Poker Face in Vegas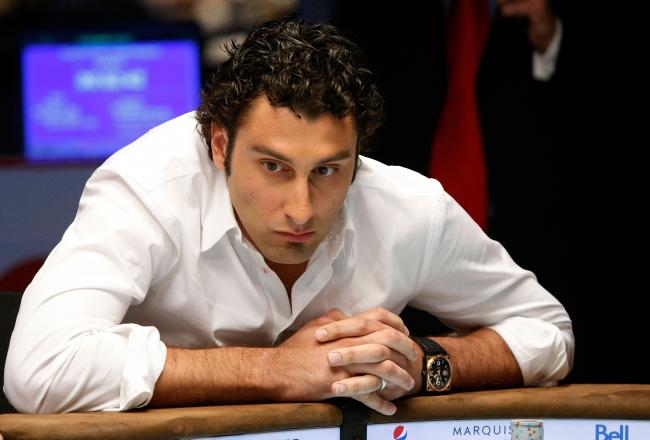 Ethan Miller/Getty Images
It's been said that what happens in Vegas, stays in Vegas.
This was not the case on Friday morning, when Roberto Luongo met up with the morning show from Vancouver's CFOX rock radio station. Luongo's first major interview since the playoffs was far from hard-hitting, but it shed some light on many of the questions that have been swirling since the end of the season.
The 22-minute interview is available in its entirety here.
During the conversation, Luongo makes no bones about the fact that he feels it's time for him to move on from the Canucks. He speaks warmly of his time in the city and of the advantages of playing in a hockey market. When pressed, he admits that Florida is appealing because it's his offseason home but emphasizes that he and Mike Gillis have only spoken generally about where he may or may not go.
More than ten weeks have passed since the Canucks were ousted by the Los Angeles Kings in the first round. Vancouver hockey fans are looking for answers about what will happen next year in net. The Canucks locked up their restricted free agent Cory Schneider for three years before the July 1 deadline, but Brad Ziemer of the Vancouver Sun quoted General Manager Mike Gillis insisting that a Luongo trade was not necessarily imminent:
"I have no idea, you never know with these things," Gillis said. "You may feel like you are close to doing something and it falls apart and you may feel that nothing will happen and you suddenly get a phone call and it changes in 10 seconds."
Kevin Woodley writes about the Canucks for nhl.com and specializes in goaltending. He points out on his Twitter that Luongo's position is nothing new as far as his willingness to move to a new team and pass the Canucks' torch to Schneider.
How will Roberto Luongo do at the World Series of Poker?
I get Luongo buzz hearing it from him but "time to move on" exactly what he told me week after season + premise all operating on since, no?

— Kevin Woodley (@KevinisInGoal) July 6, 2012
Perhaps the most significant new detail to emerge from Luongo's conversation with the Jeff O'Neil show is that he figures "there's not many years left in my career, even though I've got a long contract." He says he wants to focus on "doing something" in the time he has left.
It's interesting that this interview transpires while Luongo may be testing out his post-retirement career, with a strong Vancouver connection.
Luongo is well-known to be an avid poker player, and while he still won't acknowledge that the Twitter account @strombone1 is actually him, the name is said to originate from his online poker handle (per Techvibes).
Now, Luongo is in Las Vegas for the World Series of Poker tournament. As Brad Ziemer explains, his entry fee was sponsored by PlayNow.com, the online portal of the British Columbia Lottery Corporation. Luongo has been a spokesperson and participated in their events since the beginning of last season. PlayNow.com is also a major sponsor of the Jeff O'Neil show on 99.3 the Fox, where Luongo's interview took place on Friday morning. The PlayNow.com audio tag is clearly positioned at the beginning of the SoundCloud stream of the interview.
Doug Pensinger/Getty Images
The morning show's trip to Las Vegas is also in conjunction with PlayNow.com and the World Series of Poker. A look at the CFOX website confirms that they have spoken with countless high-profile stars and athletes in the past, but this serendipity probably helps to explain how they got this important interview with the rather elusive Luongo.
We may not have learned where Luongo will start next season, but this interview gives us some insight into how Luongo envisions his post-hockey life. The same competitive juices that serve him well in net could translate well to the poker table, and it seems clear that he takes his hobby seriously.
The World Series of Poker is a huge tournament, but if Luongo makes the final nine, those games won't be played until late October. By then, hockey season will be back in full swing, assuming there's no lockout. When asked on Friday how he'd handle a potential conflict, Luongo didn't hesitate. "I'll be playin' poker in Vegas. It's a no-brainer."
Can that be negotiated into the terms of a trade?
Thanks for reading. Follow me on Twitter:
This article is
What is the duplicate article?
Why is this article offensive?
Where is this article plagiarized from?
Why is this article poorly edited?

Vancouver Canucks: Like this team?