2012 Home Run Derby: Projecting Odds of Each Star Entrant Winning It All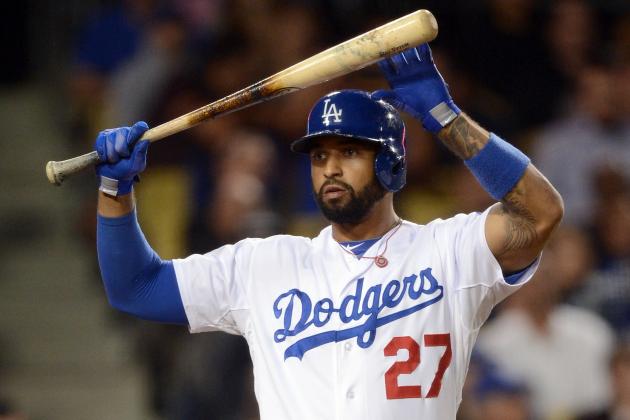 Harry How/Getty Images

Coming up the next few days is the 2012 MLB All-Star Game, as well as all the festivities, among which is the great slugfest that is the Home Run Derby.
Eight players, four from each league, will battle it out, and as expected, many of them are among the top home run hitters this year.
Which ones have the edge heading into the derby? We know all of them can hit home runs, but which ones will pull it off?
That's where I come in. All eight players are analyzed, and while Kauffman Stadium doesn't seem to give any players an advantage or disadvantage, there are other factors that play in to showcase a front-runner.
Here are the odds for all eight players.
Begin Slideshow

»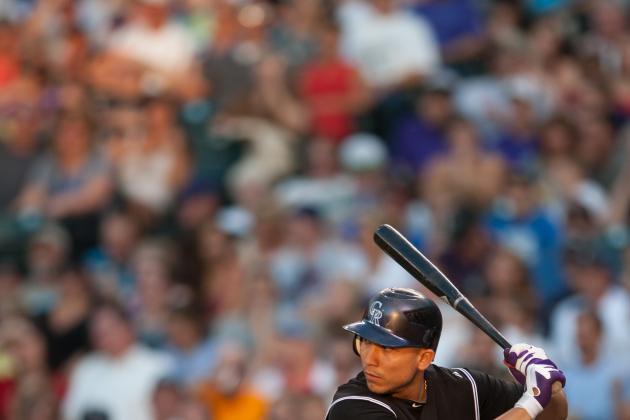 Dustin Bradford/Getty Images

While CarGo has shown consistently great numbers the past three seasons, his lack of production outside Coors Field could be his downfall, which makes him this year's long shot.
Over two-thirds of his home runs have come at home, and as a first-timer he will need to get adjusted. More importantly, the trends are not in his favor, as a lot of Rockies have made it to the derby.
Matt Holliday, Larry Walker, Todd Helton and others have all failed, with only Walker coming close, and Walker showed his home run prowess outside of Coors.
Odds: 100 to 1 (1%)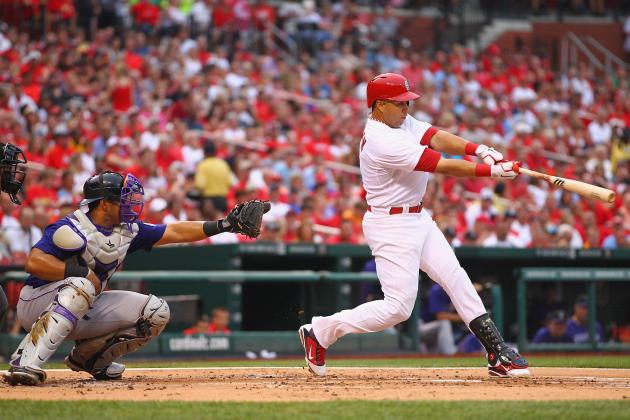 Dilip Vishwanat/Getty Images

I love the year that Carlos Beltran is having, and it's nice to see him back in top form. His big advantage is that he knows Kauffman Stadium better than anyone. He hit 61 home runs in 406 career games there, and his 20 homers in 2012 are second in the NL.
That being said, first-timers generally don't perform well in the derby, and he is easily the oldest entrant at 35. Yes, Vladimir Guerrero and David Ortiz both won recently, but they had previous derby experience.
Age isn't a big factor, but with most of the front-runners being young guys, it will be tough for Beltran to keep up.
Odds: 25 to 1 (4%)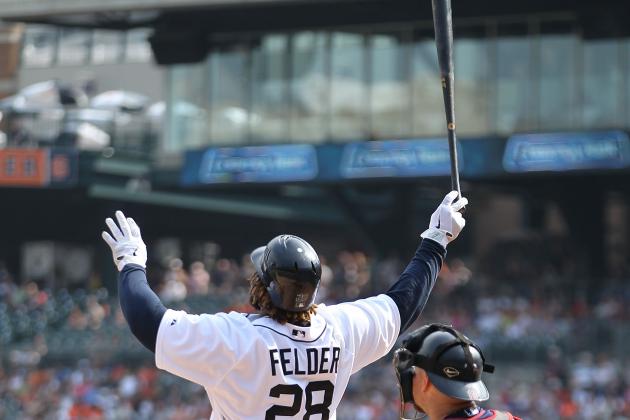 Leon Halip/Getty Images

I have the 2009 Home Run Derby champion this low? Am I crazy?
If you look at the trends, not at all, despite the fact that Fielder can clearly wallop the ball.
Generally, defending champions don't perform well. David Ortiz, Ryan Howard and Miguel Tejada were the last defending champs to return, and none came close to making the finals. Beyond that, Fielder only has 13 home runs this year despite playing 83 games.
If he's not hitting them this year, why should I expect him to in the derby?
Odds: 20 to 1 (5%)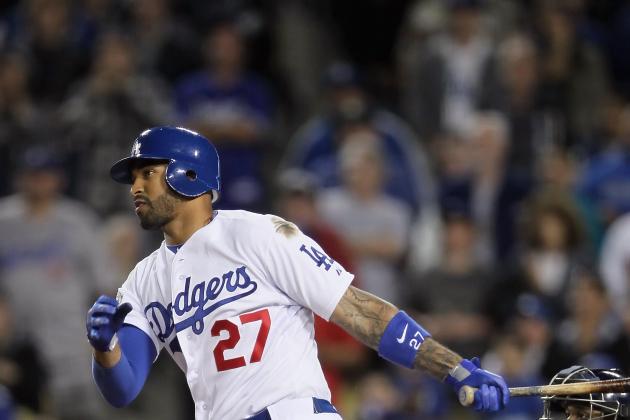 Jeff Gross/Getty Images

Matt Kemp has two major things working against him. First, he's bouncing back from injury, so he hasn't had the playing time to get ready for the derby. Second, yes he had 12 home runs in 36 games, but that run has worn off by now, and he's not in that zone.
That being said, as he was last in 2011, he will be looking for redemption, and returning stars who struggled almost always improve. He also doesn't need the game experience since it's essentially batting practice, so if anything, his time on the DL may actually be an advantage.
I have him a lot higher than most; I'm sure most consider him an afterthought for the derby, but I think he could surprise and make it to the top four.
Odds: 12.5 to 1 (8%)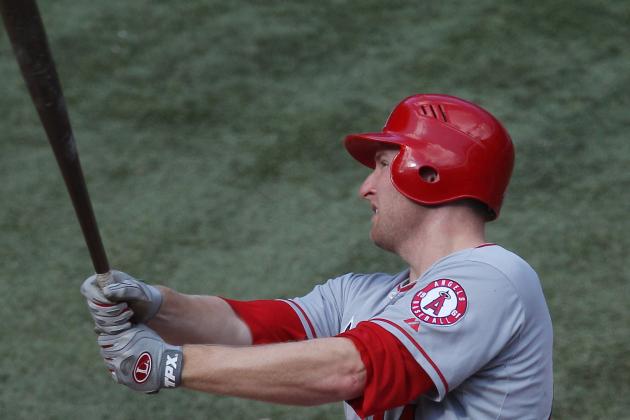 Tom Szczerbowski/Getty Images

Every year, there's one guy that seems to be a big surprise in the derby. Last year, Robinson Cano won the whole thing, and in previous years Corey Hart and Alex Rios have done better than expected.
Trumbo feels like that guy who could make a push.
Yes, he's making his derby debut, but he seems to hit the ball a little better away from Angel Stadium, and three of the four Angels participants have went on to win the thing. He won't get that far, but factor in his frame and he has the potential to make a run.
Odds: 8.33 to 1 (12%)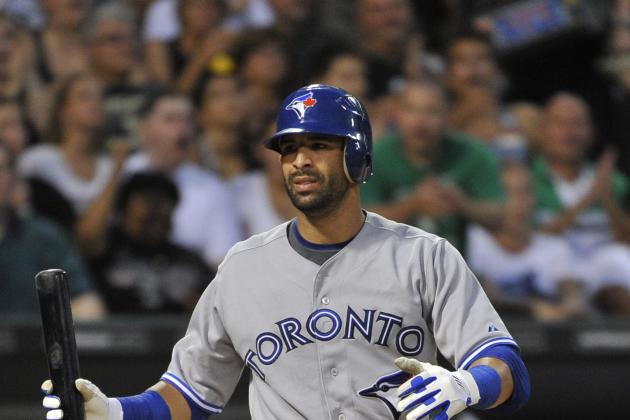 Brian Kersey/Getty Images

Jose Bautista is a pure home run hitter, and the fact that he still leads the AL in home runs despite a slow start shows his prowess. Will it help him in the derby, though?
He only had four last year, so he will certainly improve. He can hit homers either home or away, and six homers in 28 games at Kauffman Stadium is impressive.
The top three are the ones that I could see winning, and if Cano or Stanton struggle, Bautista may be able to take home the crown.
Odds: 5 to 1 (20%)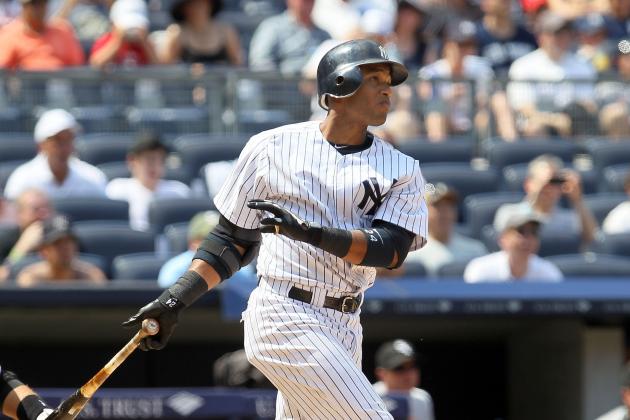 Jim McIsaac/Getty Images

Robinson Cano is the defending champion of the derby, and I've already noted that defending champs tend to struggle. Also, seven homers in 60 games at Kauffman is good, but not great.
The tale of the tape makes it look like Cano will just do okay, but when you factor in intangibles, he has to be one of the front-runners.
He has one of the smoothest swings of any of the eight players, and having father Jose pitch to him certainly helps. He's clearly in his zone in these types of outings, and has a real shot at repeating, which I certainly couldn't say about David Ortiz last year.
Odds: 4.167 to 1 (24%)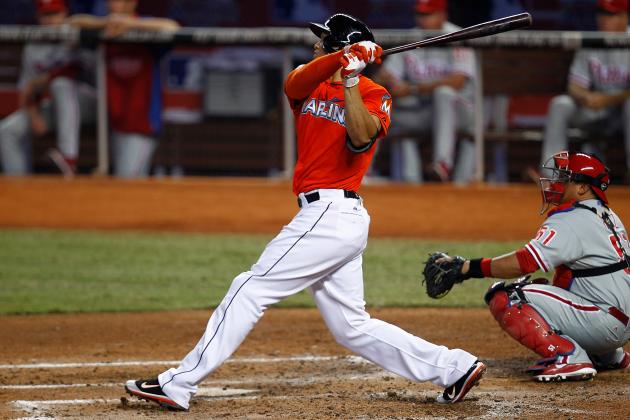 Sarah Glenn/Getty Images

My top pick is a first-time player who missed a few games due to a knee injury and just misses out on the top 10 MLB players in home runs?
Yes, and those who have seen him already know why.
The derby is essentially glorified batting practice, which Stanton has used to make moon shots. He can hit home runs even when he mishits the ball, he hits more home runs when away and he hits the ball far—it's not just line drives that happen to go over.
He has the kind of frame and power that's perfect for the derby, and he'll give Cano a run for his money. Should that be the final two, it will be a contest to remember.
Odds: 3.85 to 1 (26%)