Pittsburgh Pirates: Why the Team May Not Have to Upgrade the Offense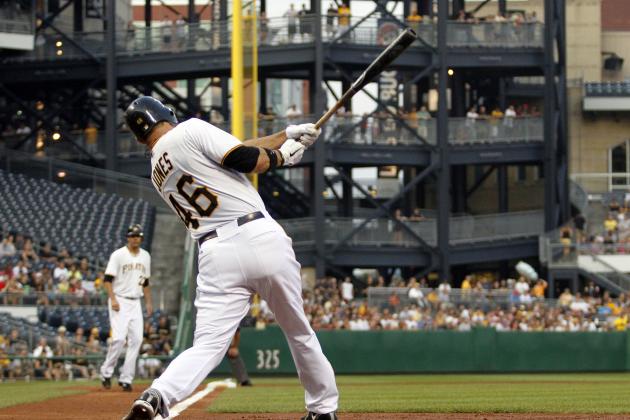 Justin K. Aller/Getty Images

Until recently, the clamoring for a power bat to be brought in could be heard from rooftops across town.
After scoring at a pace the city hasn't seen in what seems like centuries, a few players are proving why this team may already have all the offense it needs.
From impressive home run totals to climbing batting averages and OBP's, these Bucs are doing something that has not been seen since the 70s. As a result, the need for a trade to improve the lineup is proving to be less and less of a pressing matter.
Begin Slideshow

»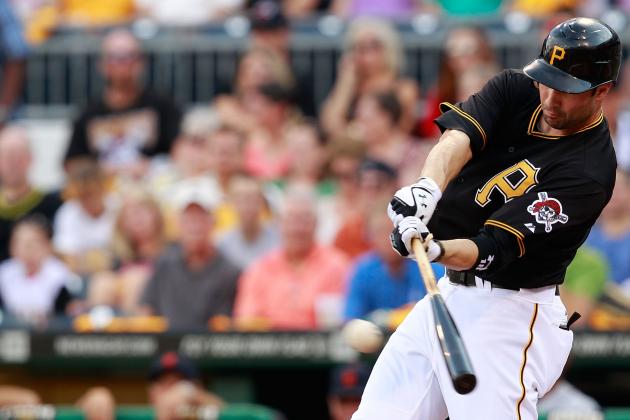 Jared Wickerham/Getty Images

A seemingly forgotten, yet integral part of the lineup, Neil Walker has been steadily improving his numbers each month in the season.
After starting off fairly cold, Walker has rebounded, staying in line with his career marks.
He's batting .276 with a .343 on-base percentage—both within four points of his career averages—and he is on pace to both score and drive in over 70 runs, as well as swipe 14 bases.
Whether it be from the second or fifth spot in the lineup, the Bucs can count on their second baseman to be a critical run producer.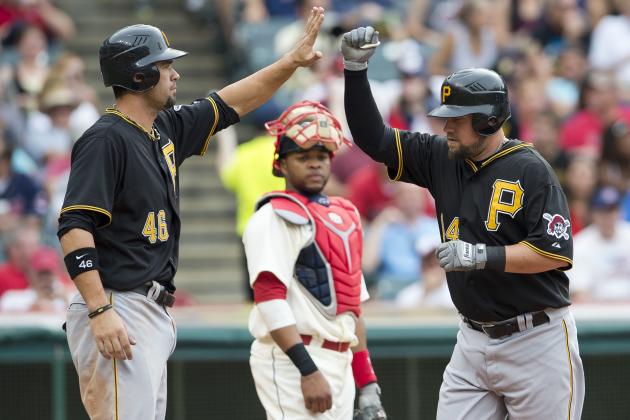 Jason Miller/Getty Images

Take a look at Jones' and McGehee's projected combined numbers according to ESPN.com:
AB R H 2B 3B HR RBI BB SO SB AVR OBP SLG OPS
784 102 206 48 4 34 124 59 180 6 .263 .314 .464 .778
What was intended to be the first-base platoon at the beginning of the season, McGehee and Jones have both done far more than has been asked of them.
With both receiving slightly more playing time then first anticipated, the duo is on pace to produce 226 runs. This is quite a large sum to combine with the numbers both Andrew McCutchen and Pedro Alvarez, as well as Walker, are providing.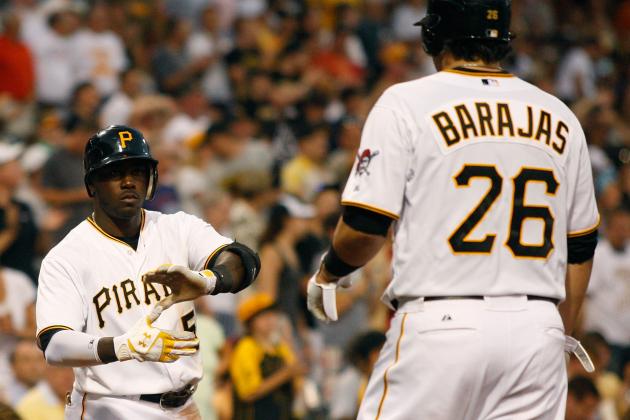 Jared Wickerham/Getty Images

Now take a look at a surprisingly high output from the Pirates catchers, per their combined projections from ESPN.com
AB R H 2B 3B HR RBI BB SO SB AVR OBP SLG OPS
542 54 122 26 0 26 70 50 140 0 .225 .290 .417 .707
With the catching tandem of Barajas and McKenry projecting out to provide 124 runs, as well as 26 homers, this would be more than any Pirates catcher has had in a season in their entire existence.
With an OPS over .700, the tandem has been valuable plugging up the 7 hole in the lineup, while providing good power.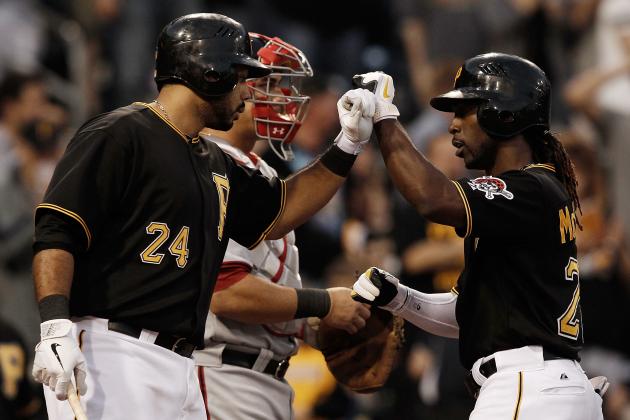 Jared Wickerham/Getty Images

The two biggest catalysts on the team this season have been McCutchen and Alvarez. According to ESPN's projections, both project out to provide monster numbers.
Alvarez:
AB R H 2B 3B HR RBI BB SO SB AVR OBP SLG OPS
482 69 118 28 0 30 95 53 166 0 .234 .309 .475 .785
McCutchen:
AB R H 2B 3B HR RBI BB SO SB AVR OBP SLG OPS
583 105 207 34 8 32 107 55 122 28 .356 .410 .603 1.014
This two-headed monster could become the first Pirates duo to hit 30 home runs a piece since Barry Bonds and Bobby Bonilla did in 1990.
McCutchen is emerging as the lead NL MVP candidate with the Pirates emergence onto the national scene, and Alvarez is finally silencing his doubters by hitting the ball all over the field.
Look for Alvarez's average to climb into the .250-.260 range by season's end and for McCutchen to possibly approach 40 home runs—let alone the 32 he's on pace for—just as he managed to his zero during the month of April.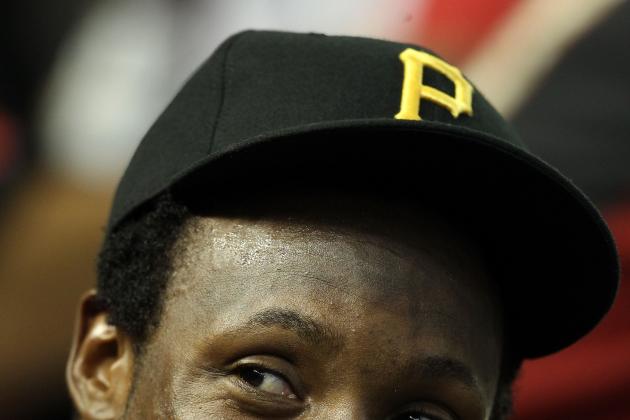 Christian Petersen/Getty Images

The Pirates have a weapon tearing it up in Triple-A.
Starling Marte has done everything the Pirates have asked of him this year. His power has improved, he has raised his on-base percentage, and he has been consistently hovering around the .290 mark all season long.
Marte will receive his promotion soon after the All-Star break and take over a corner outfield spot.
If he hits near his minor league numbers, the Pirates will have yet another weapon to add to what's daily becoming a more and more dangerous lineup.