Murray vs. Tsonga: Score and Highlights from Wimbledon 2012 Men's Semifinal
Paul Gilham/Getty Images
With Roger Federer punching his ticket to the final, there was one match remaining. The second semifinal saw No. 4 Andy Murray defeat No. 6 Jo-Wilfried Tsonga 6-3, 6-4, 3-6, 7-5.
Despite the dominance of Novak Djokovic, Rafael Nadal and Federer, it is Murray who is the biggest story of Wimbledon. He may be ranked behind the "big three," but he is looking to become the first British player to take the Wimbledon crown since Fred Perry did 76 years ago. He is the first British player to reach the final since 1938.
Murray has played wonderfully under the guidance of Ivan Lendl, but he now faces arguably the greatest Wimbledon champion ever.
It will be no easy task for either player, but Murray will either ride the wave of patriotic emotion or crumble under the intense local pressure. Federer will be looking for his seventh Wimbledon title, which would equal the most ever.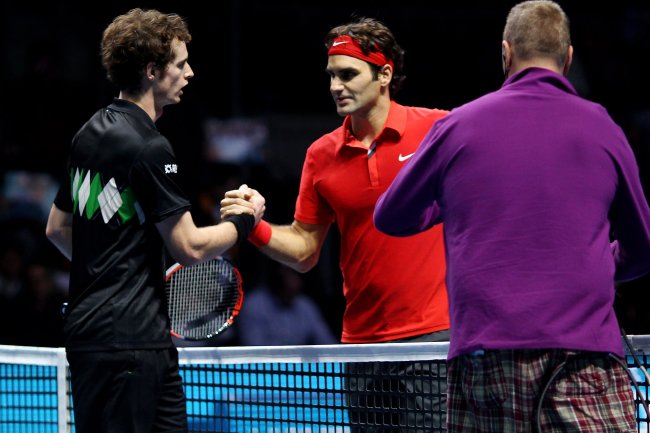 Julian Finney/Getty Images
Thanks for following everyone. Two great wins today by two great players. I can't wait to see what they have in store for Sunday.
Have a great day everyone!
This could be an epic final on Sunday. Federer is a sentimental favorite and arguably the greatest of all time. He is looking to tie Pete Sampras' record for Wimbledon titles. Murray is the hometown favorite looking to end a long drought.
Federer has won both meetings at Grand Slams.
Murray is 8-7 all-time against Federer although Federer has won five of the last seven.
No. 3 Roger Federer will face No. 4 Andy Murray in the men's final on Sunday.
Murray was dominant for two sets, he struggled for much of the last two set but managed to scrape out a tough win!
Andy Murray will be the first British man to reach the Wimbledon final since Bunny Austin in 1938! He will have a chance to be the first champion since 1936!
Andy Murray hits a devastating forehand return to end the match! They are saying it was called wide buy the replay shows it was on the line!
Tsonga misses into the net again and Murray has double match point! The crowd is going berserk!
Tsonga buried an overhead slam to cut it to 15-30.
Tsonga misses another one and Murray leads 0-30!
Tsonga hits into the net and Murray goes up 0-15!
Game point now for Murray after a miss by Tsonga. And Murray gets the game and goes up 6-5!
Tsonga returns long to make it even at 30-30.
He follows the double fault with an unforced error. 15-30 for Tsonga.
Murray wins the first point on his serve then follows with a double fault, 15-15.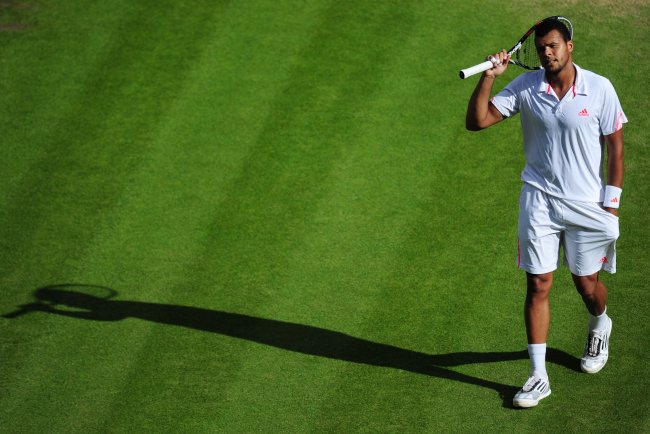 Pool/Getty Images
Murray hits wide by a mile and Tsonga evens the set at 5-5!
Tsonga's backhand falls wide, 40-15.
Murray hits long this time, putting Tsonga up 30-0. He follows with a slam and Tsonga is up 40-0!
Murray goes into the net and Tsonga gets out 15-0.
Tsonga goes into the net and it's advantage Murray. Tsonga fires long and Murray takes the game and goes up 5-4!
Murray benefits from an error and gets back to deuce!
Tsonga hits long, 30-40. Monstrously big point here.
Tsonga blisters another forehand to get double break point!
Murray hits into the net to fall behind 15-30! Huge point for both guys!
This article is
What is the duplicate article?
Why is this article offensive?
Where is this article plagiarized from?
Why is this article poorly edited?