25 Craziest Jerseys in Hockey History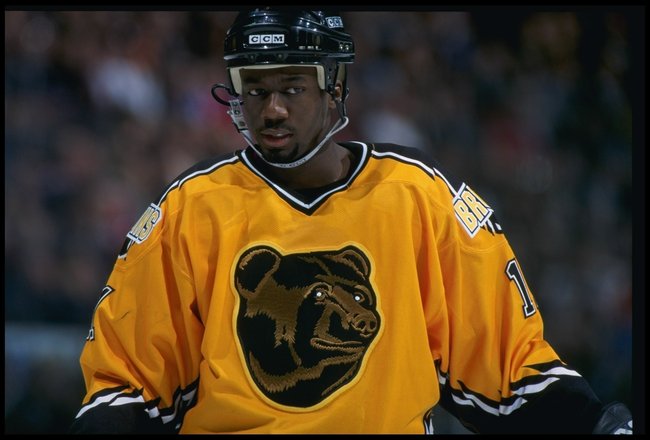 Robert Laberge/Getty Images
The sport of hockey has seen so many crazy jerseys, whether they were used in the NHL or at the minor/junior level.
Teams haven't been afraid to think outside-the-box when it comes to creating unique jersey designs for their players to wear. Teams who haven't changed their jersey designs all that much throughout their history have even been guilty of some awful designs for alternate jerseys.
Let's look at 25 of the craziest jerseys in hockey history.
Dallas Stars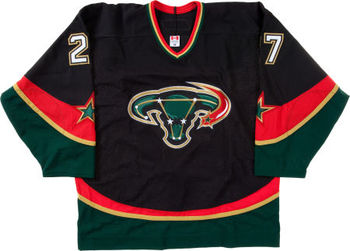 Photo Credit: Sports.ha.com
This is one of the craziest jerseys you will ever see. I'm not sure why the Stars added so much red to this jersey, but it certainly doesn't fit.
Los Angeles Kings
Source: ProHockeyTalk.com
This doesn't seem like something a grown man playing in the NHL would want to wear. It's quite possibly the worst NHL jersey of the last 20 years.
New York Islanders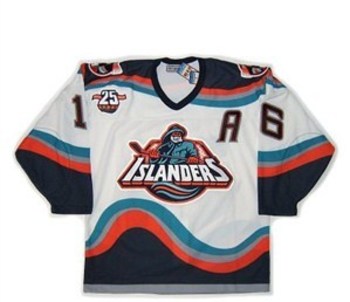 Photo Credit: sports.ca.msn.com
Some people like the New York Islanders fisherman logo, while others think it's absolutely awful. I actually like it a lot. It is one of the weirder designs in recent memory, however.
Anaheim Ducks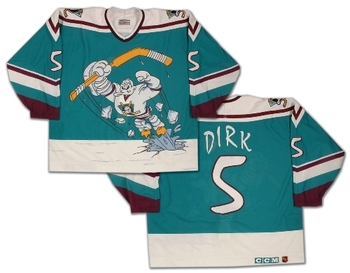 Photo Credit: Classicauctions.net
The old Mighty Ducks of Anaheim Jerseys were much cooler than the franchise's current sweaters, but this alternate is just a complete mess.
Atlanta Thrashers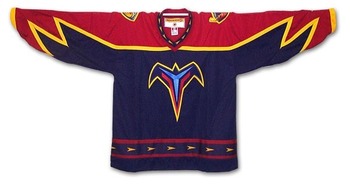 Photo Credit: Uni-Watch.com
I'm quite surprised that this jersey actually lasted over seven years in the NHL because it's incredibly awful on every level.
Colorado Eagles
Photo Credit: sportslogos.net
Whether or not you like this jersey, it has to be one of the crazier designs you will ever see. It's not hard to understand why these jerseys lasted just one season.
Milwaukee Admirals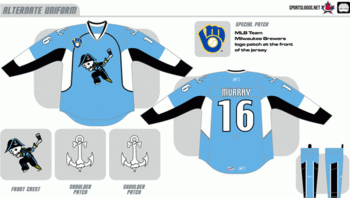 Photo Credit: sportslogos.net
Milwaukee sports teams have had some great jerseys over the years, but sadly, I cannot put this Milwaukee Admirals sweater in that category.
Reading Royals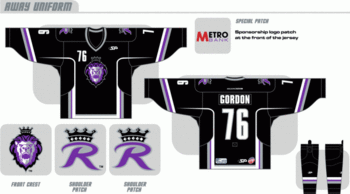 Photo Credit: sportslogos.net
ECHL teams often have crazy and ugly jersey designs, and this sweater from the Reading Royals is certainly no exception.
Boston Bruins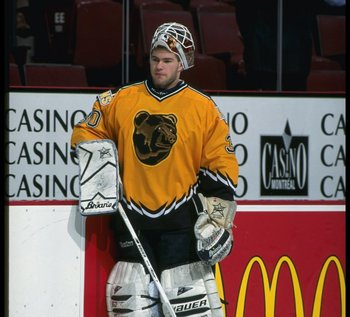 Robert Laberge/Getty Images
This awful Bruins jersey is one reason why it's always a bad idea to get creative when you have a design that has worked well for over 50 years. The spoked-B is the only logo the Bruins should ever use.
Gwinnett Gladiators
Photo Credit: sportslogos.net
The Gwinnett Gladiators used a very weird color scheme with this jersey and definitely had one of the crazier designs in the ECHL.
Stockton Thunder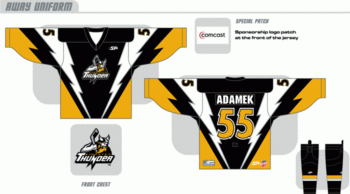 Photo Credit: sportslogos.net
The Stockton Thunder of the ECHL took a risk by putting something like lightning on their jerseys, but to their credit, they didn't mess it up.
Laredo Bucks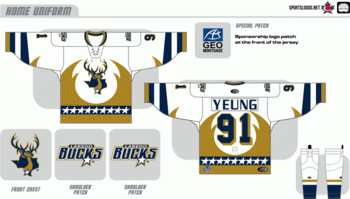 Photo Credit: sportslogos.net
This Laredo Bucks jersey has to be one of the worst in the history of the CHL.
Phoenix Coyotes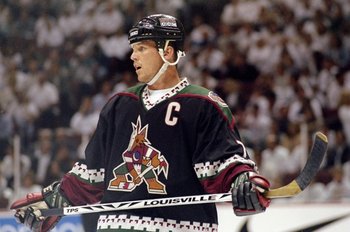 Elsa/Getty Images
The first ever Phoenix Coyotes jerseys were awesome and some of the best of the 1990s. However, they were definitely out of the ordinary.
Florida Everblades
Photo Credit: The Hockey News
The Florida Everblades have had some really unique jerseys in their history, and this version is one of the craziest.
Vancouver Canucks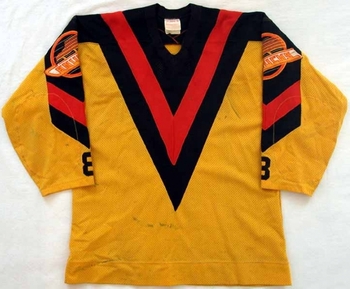 Photo Credit: gamewornauctions.net
This vintage Vancouver Canucks jersey is one of the most uniquely designed sweaters of all time. Certainly one of the best jerseys of its era.
California Golden Seals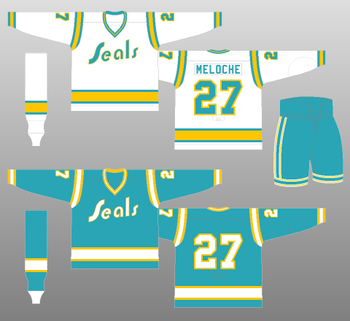 Photo Credit: sportslogos.net
The California Golden Seals are known for having some of the most brightly colored jerseys in hockey history. They certainly weren't afraid to be bold when designing their sweaters.
Kansas City Scouts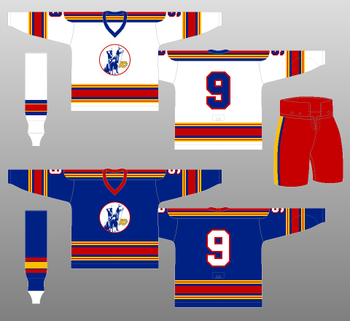 Photo Credit: sportslogos.net
I applaud the effort that the Kansas City Scouts put into making this sweater, it certainly is a unique one. However, I don't like the design of the stripes at the bottom and top of the jersey.
Tampa Bay Lightning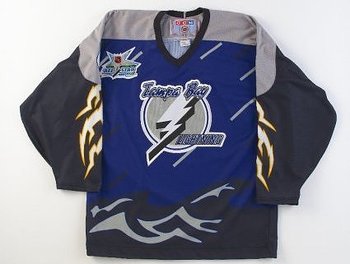 Photo Credit: thirdstringgoalie.blogspot.com
I think the Tampa Bay Lightning tried to do too much with this jersey. Thankfully, they have learned from their mistake.
Las Vegas Wranglers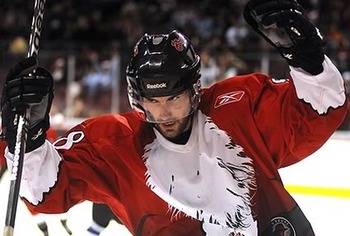 Photo Credit: thirdstringgoalie.blogspot.com
Putting a Santa Claus beard on your jersey has to be one of the craziest ideas in the history of hockey sweaters.
Quad City Mallards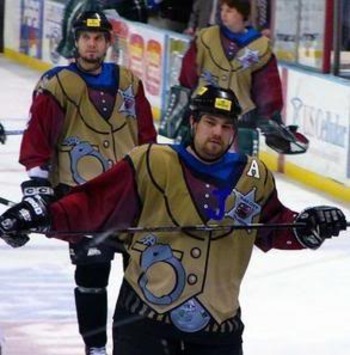 Photo Credit: Fark.com
This Quad City Mallards jersey might be the worst in the history of the CHL. There is not a single good thing about this sweater.
Cleveland Lumberjacks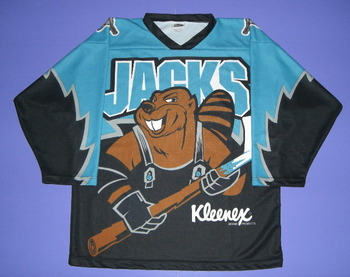 Photo Credit: hockeyjimm.com
This Cleveland Lumberjacks jersey receives my vote for the worst non-NHL sweater in the history of modern hockey. This is just awful in every way.
Phoenix Coyotes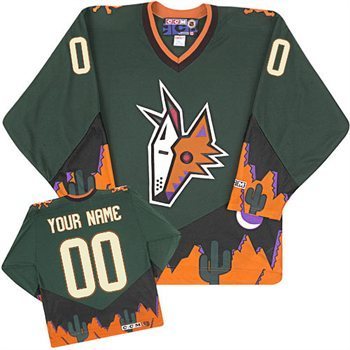 Photo Credit: Buy.com
Even though I think these Phoenix Coyotes jerseys are awesome (most of their sweaters from the 1990s were fantastic), this alternate jersey design is certainly "different."
Nashville Predators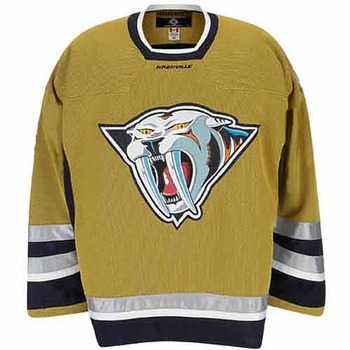 Photo Credit: StillNoName.com
The Nashville Predators have some of the best jerseys in the NHL, but as you can see from this vintage alternate, this wasn't always the case.
Richmond Renegades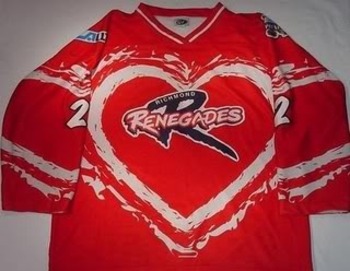 Photo Credit: beanballinc.blogspot.com
Even for an alternate jersey, this Richmond Renegades heart-themed sweater design is just terrible. The design could have been so much better.
Milwaukee Admirals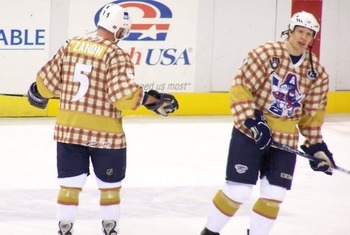 Photo Credit: thirdstringgoalie.com
These alternate jerseys from the Milwaukee Admirals are so hard to look at, which proves how ugly they are. I can't believe players would agree to wear these.
Keep Reading