Which 10 Rookies Will Disappoint Most in NFL Training Camps?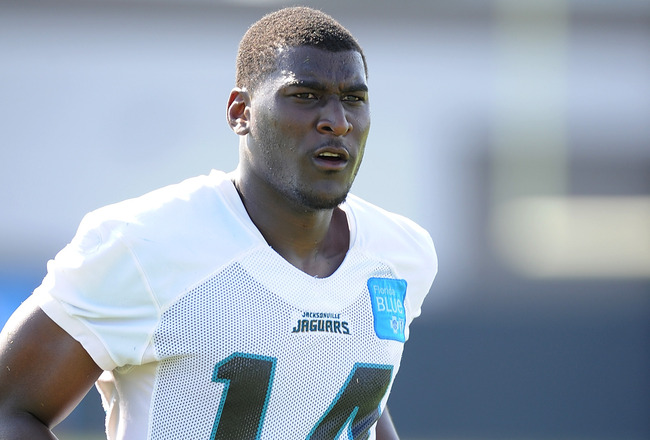 Rick Dole/Getty Images
The 2012 NFL training camps are quickly approaching, with the Philadelphia Eagles being the first team to open up camp in less than three weeks.
This year's draft presents plenty of rookies who could burst onto the scene as effective football players. However, there are plenty of notable rookies that will struggle in the beginning of their NFL careers.
Here are the 10 most notable rookies likely to disappoint during training camp.
10. Harrison Smith, S, Minnesota Vikings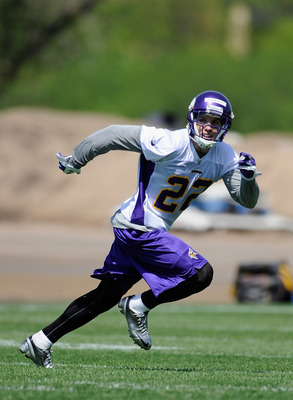 Hannah Foslien/Getty Images
The Minnesota Vikings were believed to be taking a gamble when trading back into the first round to select Notre Dame safety Harrison Smith.
Despite his potential, Smith does not compare athletically to Buccaneers rookie safety Mark Barron. Coming out of college, Smith's biggest weakness was his speed and his inability to keep up with the faster receivers in the league.
The Vikings will certainly challenge him in camp and will use Percy Harvin to challenge Smith's pass-coverage ability. Unfortunately, Smith will need some time to adjust to the speed of the NFL and won't be a hot commodity out of training camp.
9. Andre Branch, DE, Jacksonville Jaguars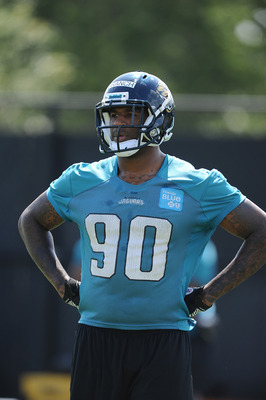 Rick Dole/Getty Images
The Jacksonville Jaguars signaled the beginning of the Andre Branch era after releasing free-agent bust Aaron Kampman this offseason.
A second-round pick out of Clemson, Branch presents the potential to be a lethal pass-rusher, but his lack of power as a defensive end will force him to make the transition to become a line backer.
There is a great possibility that Branch will be able to transition to the linebacker position, but it will take plenty of reps for him to make the adjustment to the standard linebacker position.
He also needs to show more discipline, especially against the run as he takes the beat too often due to his lack of concentration. It will take the majority of his rookie season for Branch to begin succeeding at his new role in the NFL.
8. LaMichael James, RB, San Francisco 49ers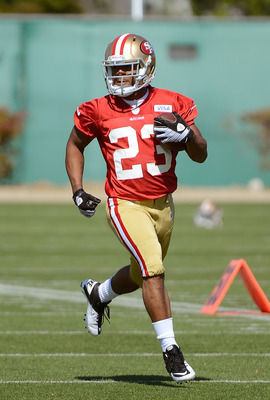 Thearon W. Henderson/Getty Images
LaMichael James landed in a tough situation as a rookie by joining a team that made significant upgrades to its offense.
James will be expected to make an impact early on in his NFL career due to his explosiveness out of the backfield and in the special teams department. However, he won't present a case that will warrant more playing time over some savvy veterans.
Could James take carries away from former Giants running back Brandon Jacobs? Answer: No. James will not earn any extra carries in a very backfield consisting of Jacobs and starter Frank Gore. He lacks overall size, as he is below the average running back height and needs to bulk up during camp.
Does James stand a chance as a punt returner against Ted Ginn, though? Again, the answer is no. After giving Ginn a new contract, James isn't in line to use his one key attribute too often in his rookie season.
It will be a year of transition for James.
7. A.J. Jenkins, WR, San Francisco 49ers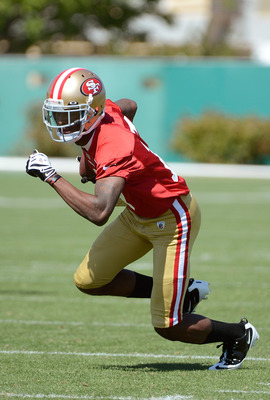 Thearon W. Henderson/Getty Images
LaMichael James' newest teammate won't have better luck in his rookie season with the 49ers.
A.J. Jenkins was coveted by Jim Harbaugh and company, who used a first-round pick on the former Illinois product.
Jenkins will have to adjust to the speed of NFL defenses as he sits behind Michael Crabtree and Mario Manningham. Jenkins lacks the elite speed to emerge onto the scene as a rookie wide receiver and will have trouble against the veteran cover corners.
6. Mohamed Sanu, WR, Cincinnati Bengals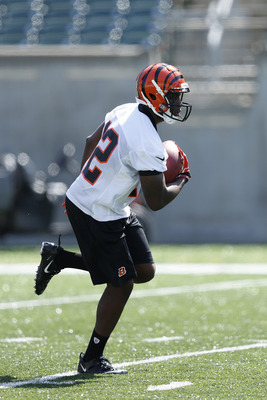 Joe Robbins/Getty Images
Mohamed Sanu was presented with an opportunity to find playing time in his rookie season with a young corps of Bengals wide receivers.
However, Sanu is certainly at a disadvantage when competing with the other receivers due to his lack of play-making ability. He struggles mightily against press coverage and cannot provide any explosiveness in an uptempo passing game that the Bengals run.
Could he beat out Jordan Shipley for reps in training camp? Despite coming off an injury, Shipley is highly regarded by the Bengals because he can be a slot receiver and showcase his speed against the young secondaries in the AFC North.
It will be a quiet training camp for the former Rutgers product.
5. Ryan Tannehill, QB, Miami Dolphins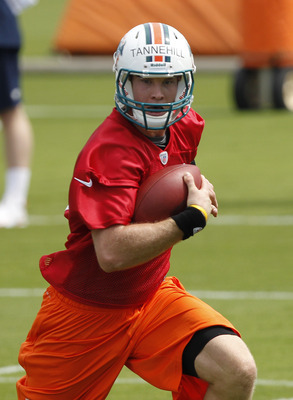 Joel Auerbach/Getty Images
For those who were hoping Ryan Tannehill could compete to become the Dolphins starter, they will have to wait the majority of this season before the new era begins in Miami.
Tannehill is continuing to learn how to improve his game and become a more effective quarterback. After all, he started as a wide receiver in college and took plenty of time to develop into a passer.
He will have to learn on how to throw from the packet and not rely on his athleticism. With David Garrard and Matt Moore on the roster, Tannehill won't see many first-team reps during training camp.
4. Russell Wilson, QB, Seattle Seahawks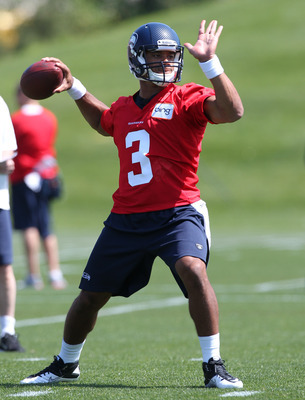 Otto Greule Jr/Getty Images
The expectations were set very high for Russell Wilson when Pete Carroll said the former Wisconsin product would compete for the starting job in training camp. For Wilson, the task will be difficult to accomplish.
Even though size can be an overblown issue involving quarterbacks, it is a concern with regards to a young quarterback like Wilson. He needs to improve the accuracy of his deep ball, which will be crucial if he were to become the starting quarterback this year.
However, it is very unlikely for Wilson to overtake former Packers quarterback Matt Flynn or Tarvaris Jackson.
It will be disappointing for Carroll and the Seahawks faithful when Wilson doesn't emerge as a real contender for the starting job during camp.
3. Dontari Poe, DT, Kansas City Chiefs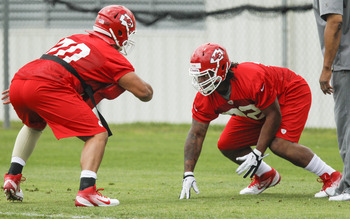 Kyle Rivas/Getty Images
Dontari Poe has been characterized as a "boom or bust" pick by the Kansas City Chiefs, who have not been afraid to select defensive linemen in the first round.
Poe will find it difficult to stand out in camp because he needs to improve his overall conditioning as a player. He has shown the capability of potentially being an effective pass-rusher, but he needs to build his stamina in camp in order to find a lot of playing time during his rookie campaign.
In the end, Poe will receive his opportunities in camp but will need a year in the NFL to adapt to the speed that will be needed out of the former Memphis product.
2. Mike Adams, OL, Pittsburgh Steelers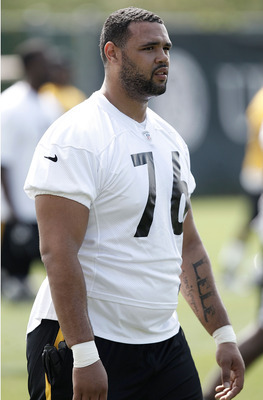 Jared Wickerham/Getty Images
Mike Adams will feel the pressure of becoming an immediate starter in rookie season with the Pittsburgh Steelers.
However, there are multiple concerns surrounding the talented lineman from Ohio St. What will his work ethic consist of as he begins his NFL career? It was a concern while in college and it will be essential for his effort to improve with this veteran football team.
He lacks upper body strength and will struggle against the elite pass-rushers in the NFL if given the nod to start for the Steelers. Adams also needs to address his decision-making by thinking on the fly when it comes to defending the opposing pass rush.
There is a very good chance Adams won't begin the 2012 season as a starter on young Steelers offensive line.
1. Justin Blackmon, WR, Jacksonville Jaguars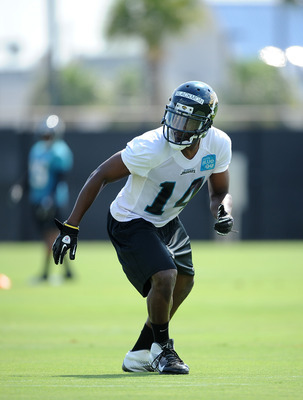 Rick Dole/Getty Images
Justin Blackmon did not start his NFL career on the right track and the negativity could carry into his first training camp.
Will Blackmon show complete focus to the team as he deals with his personal problems from the offseason? He can surely use the reps as he needs to focus on becoming a more explosive receiver off the line of scrimmage.
More importantly, Blackmon was not fortunate to play in a pro-style offense and will need to learn an offense he is not accustomed to playing in as a football player.
Ultimately, Blackmon won't have the success in training camp that Mike Mularkey had in mind.
Matt Miselis is an NFL featured columnist for BleacherReport.com. Follow him on Twitter.
Keep Reading