NFL 2012: 5 NFLers Racking Up Negative Headlines This Offseason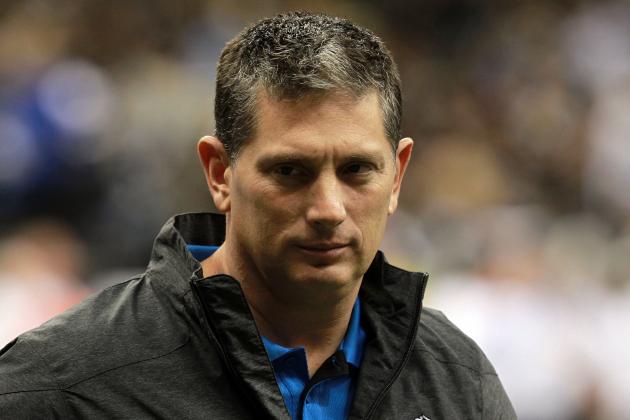 Ronald Martinez/Getty Images

Every offseason, some major news story breaks about a player and the terrible things he's done.
Usually it has something to do with Pacman Jones, but to his credit, he's been very quiet in 2012. But that sentiment doesn't go for all players.
Some players (and teams for that matter) have found themselves in the proverbial doghouse with coaches, owners and even the NFL czar himself, Roger Goodell.
Let's take a look at five of these players.
Begin Slideshow

»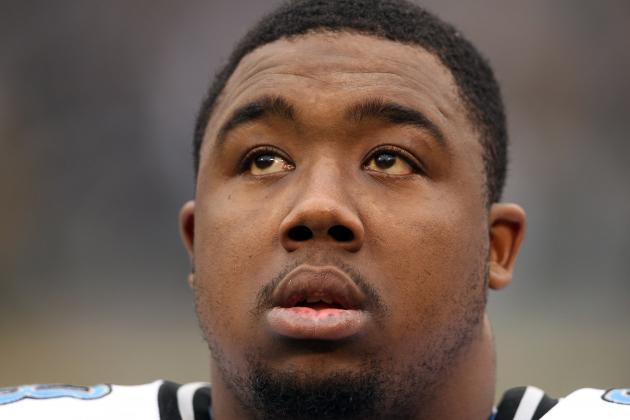 Ezra Shaw/Getty Images

Four Detroit Lions have already been arrested in the offseason, with charges ranging from DUI to marijuana possession.
Someone should hire a character evaluator to make trips to the combine.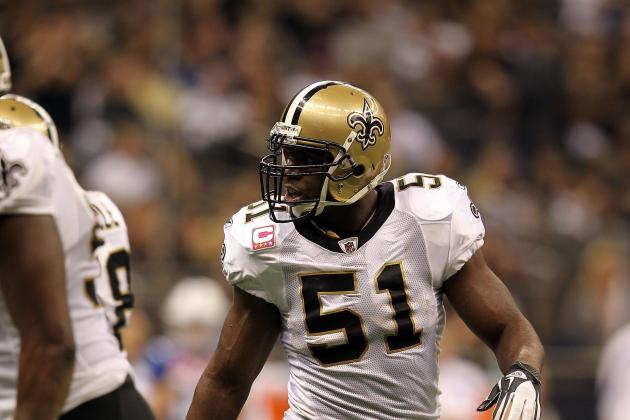 Jamie Squire/Getty Images

I know I said players, but these two teams were just too hard to pass up. No one has stockpiled more negative press in 2012 than the Saints.
Of course the bounty scandal would have clearly been enough to make this list, but to top it all off, there's the massive fallout from the suspensions.
The Saints will lose their head coach for the season and a few players are now going through very messy, very public legal battles with Goodell and the rest of the NFL front office.
There's also the matter of the team's unwillingness to sign their franchise player (and the man who helped bring life back to the city of New Orleans) to a long-term commitment.
The contract situation of Drew Brees has made the Saints' management look absolutely foolish. Brees is asking no more than he deserves and yet New Orleans isn't willing to spend the money, even at a time when they need their leader most.
If the Saints can get a deal done with Brees, it will take some of the load off this awful offseason, but the stain of "bounty-gate" will remain for years to come.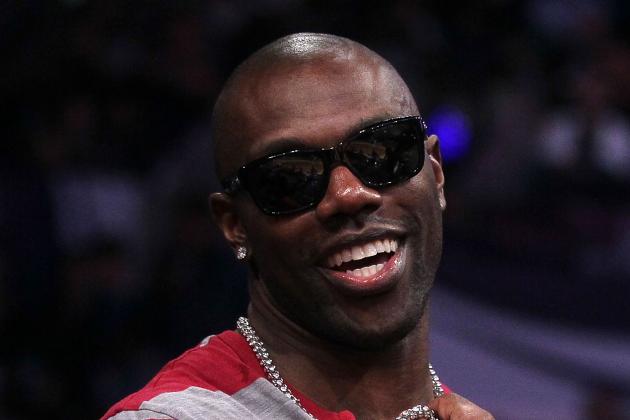 Kevork Djansezian/Getty Images

It wouldn't be a NFL offseason without Terrell Owens doing something stupid.
This time, he actually got booted off a team he owns!
After refusing to play in two of the Allen Wranglers (IFL) away games and failing to show up at a team charity event, even the Wranglers management had enough of T.O. and cut the 38-year-old.
That kind of press doesn't bode well for a guy who wants another shot at the NFL.
There's not doubt that even at his age, Owens could still play the NFL game. But the biggest question is does anyone really want him in their locker room. As of now, that answer has been a resounding "no," and I don't expect that to change anytime soon.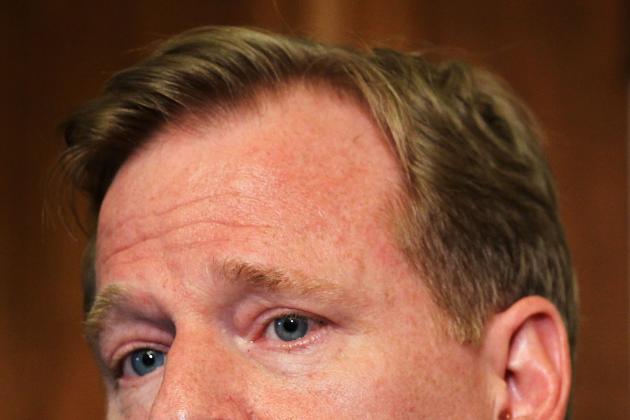 Alex Wong/Getty Images

It's not often that Roger Goodell gets any good press from those who play football, but this offseason has been especially challenging for the commish.
Going back to his on-going battle with the Saints players, it's become somewhat apparent that the NFL's argument is pretty weak and has some glaring holes in it. But, despite a lack of concrete evidence, Goodell upheld the ruling to suspend Jonathan Vilma (without pay mind you) for the entire 2012 season.
Mostly what people point to about Goodell is that he has far too much power and doesn't hesitate to use it. In a country built on democracy, that makes a lot of people very nervous.
Despite the good changes Goodell has made to the NFL, those will all be overshadowed by the fact that he is, in fact, a tyrant. Judge, Jury and Executioner of the professional football game.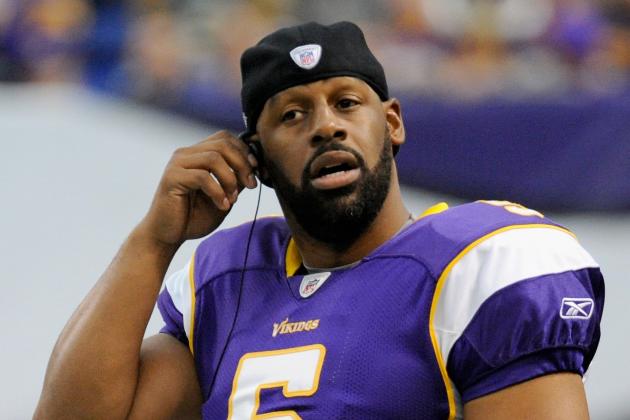 Hannah Foslien/Getty Images

They say that any press is good press, but I've never been one to follow that mantra.
But apparently Donovan McNabb subscribes.
After it became clear that NFL franchises considered the former All-Pro quarterback finished, McNabb cruised into a role in TV.
But it soon became sour after McNabb described himself as the most criticized quarterback in NFL history. He also went on to rip into the Shanahans, who just so happen to be the coaching family that first considered the quarterback's best days to be behind him.
At this point, McNabb seems like a bitter old man looking to blame everyone else for his issues. McNabb claims he wants another shot at the NFL, and even thinks there's a 90 percent chance he plays in 2012. But at this rate, teams have to be a little turned off by his antics.