Steve Nash to Lakers: How Nash to L.A. Impacts NBA Free-Agent Market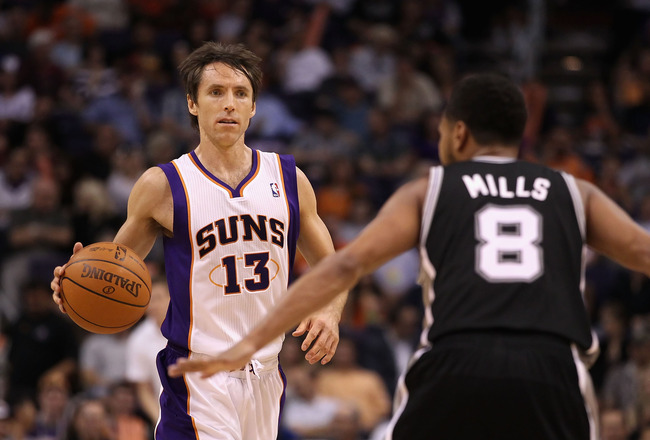 Christian Petersen/Getty Images
As reported by ESPN, Steve Nash agreed to go to the Los Angeles Lakers in a sign-and-trade deal on Wednesday night, which is causing a huge ripple throughout the NBA at this point.
Nash was not only the best point guard left on the market, but also the best free agent overall who had any kind of chance of coming to a new team.
After Deron Williams went back to the Brooklyn Nets (via the New York Times), the dominoes started to fall in the point guard spots, which eventually led to this Nash deal which absolutely nobody expected.
So, instead of looking at the rest of the free agents and trying to figure out where they'll go (as this Nash deal pretty much proves that it's an impossible thing to do), it's better to just follow the ripples out of the rock thrown into the pond that was Nash going to the Lakers.
Let's take a look at what Nash coming off the market means for free agency at this point.
Point Guard Market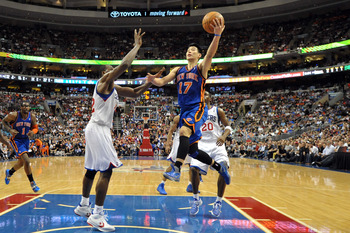 Drew Hallowell/Getty Images
The point guard market is more or less dead at this point. Jason Kidd just agreed to a deal with the New York Knicks (as reported by ESPN). Jeremy Lin is going to end up either back in New York or in Houston (per Yahoo!'s Adrian Wojnarowski). Finally, if Lou Williams is on his way back to Philadelphia, it leaves slim pickings for any other team looking for a point guard.
What remains is Ramon Sessions and Raymond Felton at the top of the unrestricted free-agent market and Aaron Brooks and D.J. Augustin at the top of the restricted free-agent market.
Is your team looking to make a stretch with a lower-level guy? There's always Nate Robinson, Kirk Hinrich, Derek Fisher, Gilbert Arenas, Jonny Flynn and Baron Davis, among others.
In other words, good luck.
Top Free Agents Remaining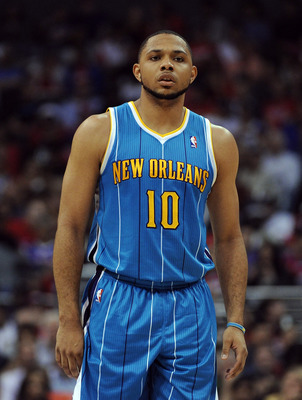 Harry How/Getty Images
At the top of the free-agent list are Eric Gordon, Roy Hibbert, Ryan Anderson, Nicolas Batum, Brook Lopez, Ersan Ilyasova, Omer Asikand and JaVale McGee, although all are restricted free agents and will likely end up with their old teams.
With the best players left on the market being restricted, it looks as if there are few game-changers to be had.
Anybody Who Could Swing a Title?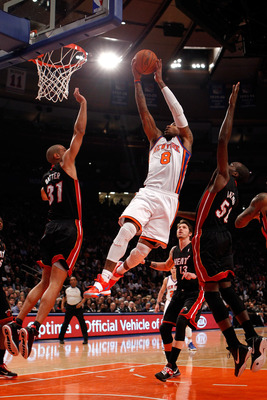 Jeff Zelevansky/Getty Images
There are very few players out there who could be called final pieces to the puzzle like Steve Nash.
J.R. Smith is out there if your team is looking for an irrational confidence guy, as is O.J. Mayo.
Carl Landry and Kris Humphries are there for big man help on the offensive end, as are Antawn Jamison and Chris Kaman.
If your team is looking for a veteran guard to play defense and make some shots, there's still Grant Hill, Delonte West, Brandon Bass and Boris Diaw, otherwise the pickings are slim as can be.
There's no telling where these guys will all end up, but it's hard to imagine any of them having the same kind of impact for a team as Steve Nash.
Still, if polishing coal into diamonds is the specialty of your coaching staff, now is the time to act.
If you are one of those twitterers, you can follow me @JDorsey33.
Keep Reading

Los Angeles Lakers: Like this team?