Olympic Basketball 2012: Who's on the Bubble for Team USA's Roster?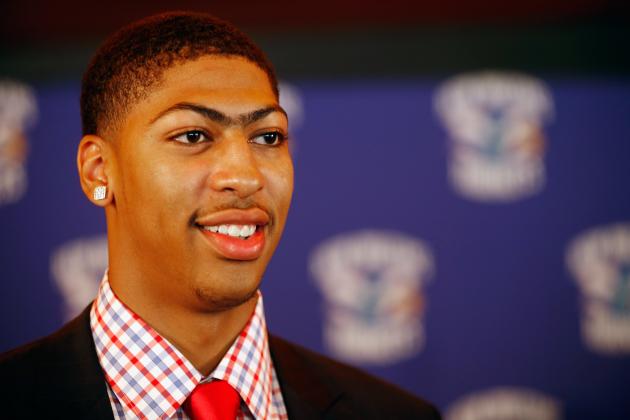 Chris Graythen/Getty Images

The final roster for the 2012 Olympic Games edition of Team USA is becoming clearer and clearer, and a handful of players are on the bubble, fighting for the last two spots on the roster. Only 12 players will represent the U.S. and compete to take home an Olympic gold in basketball, and three of these players will not be among them.
While there are currently 15 finalists on Team USA's roster, with three more set to be cut, 10 players have secured their positions on the team. While no official statement has been released, the play of those 10 makes them locks to be in London.
However, the following five players have not secured their spots and are still fighting to make the Olympic squad.
These five players are all on the bubble heading into Olympic practices.
Begin Slideshow

»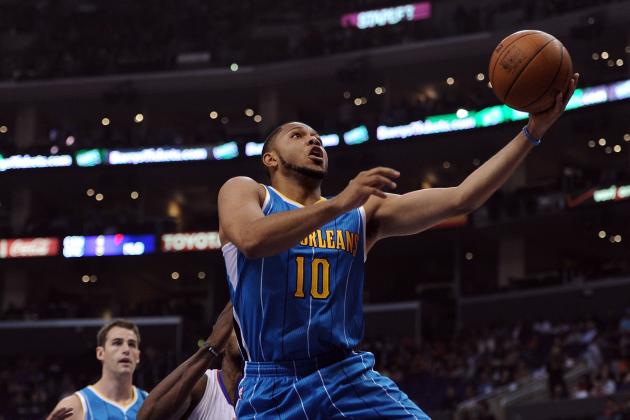 Harry How/Getty Images

Eric Gordon played only nine games with the New Orleans Hornets this past season, yet is still in contention for a spot on the Olympic team.
Gordon is an athletic shooting guard who can slash through the lane with his athleticism or step out for three.
While he did average 20.6 points, 3.4 assists and 2.8 rebounds per game in his nine games last season, his injury will greatly hurt his chances of making the team. Due to his sporadic play at the end of the year, it doesn't appear that he is completely ready, but he has the talent to make the team.
The problem with Gordon is that his competition at shooting guard is stiff, and he will have to be completely healthy and play well in practice to make the team.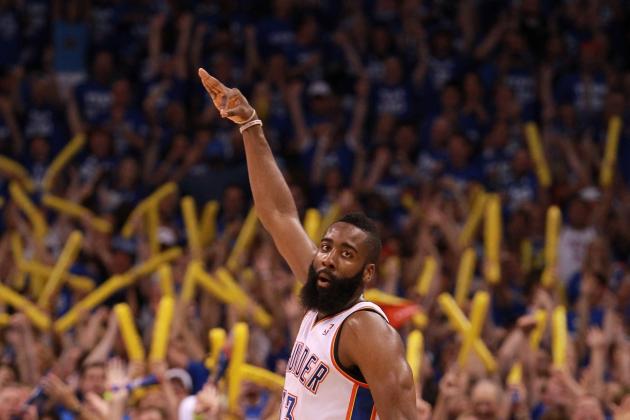 Ronald Martinez/Getty Images

At the age of 22, NBA Sixth Man of the Year James Harden looks to be an Olympian as well.
Harden averaged 16.8 points, 3.7 assists and 4.1 rebounds per game as a reserve last season, providing instant offense and a great spark off the bench for the Oklahoma City Thunder.
Harden can score inside and out and play tough defense, if need be. He is a budding star, but he may not be as developed as he should to make the Olympic team.
He is yet another guard on a team that has very few big men, and the competition is fierce in the backcourt. While he is used to coming off the bench and would be unique in that respect because he is the only finalist who doesn't start, there may be too much competition for him to make the squad.
Stephen Dunn/Getty Images

Rudy Gay is an athletic wing who can slash through the lane. His athleticism and versatility help him to succeed in the league, but there are many other wings like him on the Olympic team.
After averaging 19.0 points, 2.3 assists and 6.4 rebounds per game this past season, Gay looks to take his talents to London and compete for gold.
With players like LeBron James and Carmelo Anthony on the wing, Gay will see limited playing time if he does make the team, but he remains on the bubble because of his minor role.
Gay would be a bench player for sure and would not play much in London, which will make it interesting to see if he makes the final cut or not.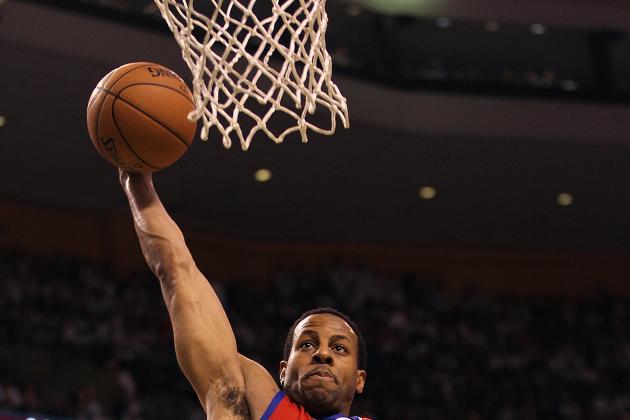 Jim Rogash/Getty Images

Philadelphia 76ers wingman Andre Iguodala looks to join Team USA in London, but a poor season offensively may have cost him that opportunity.
Iguodala averaged just 12.4 points per game this past season, after averaging close to 20 points per game in four of the last five seasons.
The athletic small forward who could be on the move sometime in the near future can add to his impressive resume by playing for Team USA.
However, athletic wings are prominent on the U.S. team, and Iggy may have trouble making the cut against such stiff competition.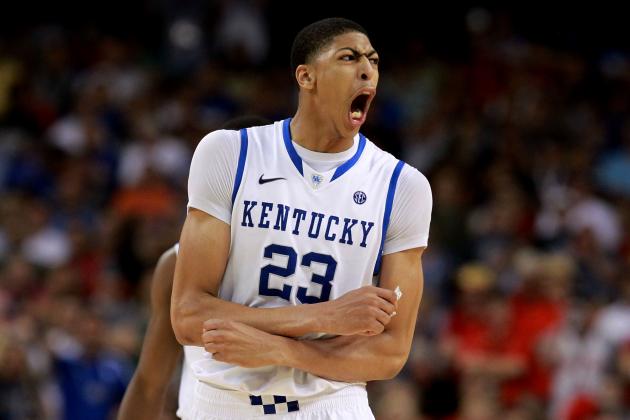 Ronald Martinez/Getty Images

The only finalist who has yet to play in the NBA, Anthony Davis looks to make a roster that is missing some talented big men.
His thin frame may hold him back on the international stage, and so could his injured ankle.
While he is still developing his offensive game, Davis' shot-blocking ability may help him make Team USA as a reserve.
I am strongly opposed to having college kids play in the Olympics because they have yet to experience the NBA game. Even if the Naismith Award winner and No. 1 overall pick of the 2012 NBA draft does make the final cut, he will struggle in London.
Jeff Gross/Getty Images

Locks
Carmelo Anthony: A great scorer who can play inside or out, his versatility and ability to play power forward at times make him a lock.
Kobe Bryant: The 2008 team's leader and one of the most clutch players to ever play the game, he should be a starter.
Tyson Chandler: The only seven-footer on the roster, Chandler will see a lot of playing time inside.
Kevin Durant: The league's best scorer will look to prove that he can score no matter who defends him.
Blake Griffin: A lack of bigs makes the flashy Griffin a lock to play inside.
LeBron James: The MVP and best player in the world right now, LBJ looks to add a gold medal to his NBA championship in 2012.
Kevin Love: A complete player who can help the U.S. inside, Love should see a lot of minutes.
Chris Paul: The best true point guard in the league, Paul will have this team running the floor all game.
Russell Westbrook: Another incredibly fast point guard—Team USA's game will look more like track meets with him.
Deron Williams: After inking a big deal in Brooklyn, Williams looks to add a gold medal, too.
Bubble Players Who Should Make the Team
Rudy Gay: Team USA could use another slasher who might be able to play inside at times. He may not play much, but he will make the team.
Anthony Davis: I hate seeing college players in the Olympics, but Davis will make the team due to a lack of bigs. His thin frame will hold him back, but he will play nonetheless.
Bubble Players Who Should Be Cut
Eric Gordon: His injury will hold him back, and it will be better for him to focus on the upcoming season.
James Harden: While he won't make it this year, you can bet that the 22-year-old will make at least one Olympic team during his career.
Andre Iguodala: He's not unique, and he's not the best at what he does. He doesn't have anything to set him apart and make the team right now.