Chris Tillman Finally Arrives?
Use your ← → (arrow) keys to browse more stories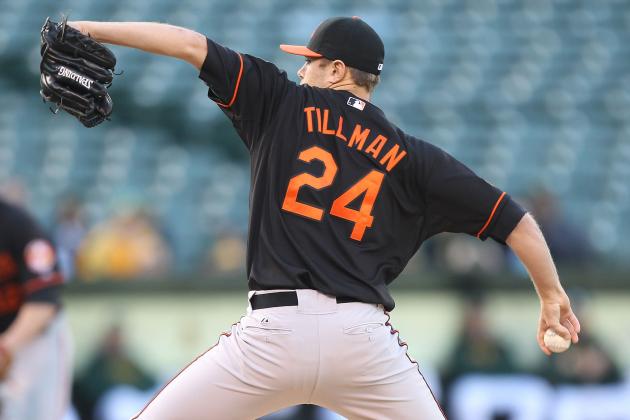 Jed Jacobsohn/Getty Images

The trade that sent Erik Bedard to the Seattle Mariners is famous for bringing Adam Jones to Camden Yards. Jones wasn't the only big talent included in the infamous deal, though — Chris Tillman, a 6'5″ right-handed pitcher and the Mariners' second round pick in 2006 was considered at at time to be an ace in the making. Topping out as the 22nd-best prospect in the game according to Baseball America in 2009, Tillman was billed as a future staple of the Orioles' pitching staff.