10 Ridiculous Minor League Stat Lines of the 2012 Season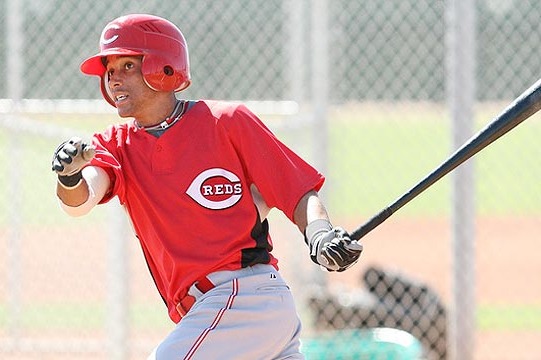 Courtesy of MiLB.com
On July 2, High-A Bakersfield shortstop Billy Hamilton stole his 100th base of the 2012 season in the team's 78th game. Stealing nearly 1.3 bases per game, Hamilton's relentless pace has been the biggest stat-driven story in the minors this season.
But what other minor leaguers are registering ridiculous stat lines? Throughout every minor-league level, there are players leading the league in various statistical categories—some good, some bad.
Here are 10 players generating notable stat lines this season.
Begin Slideshow

»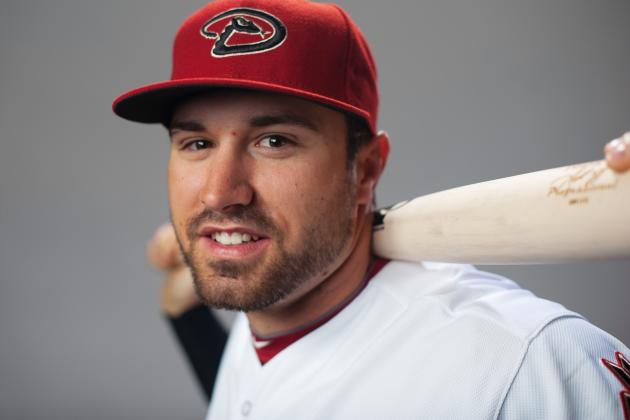 Rob Tringali/Getty Images

.367/.451/.501, 97 R, 36 XBH (29 2B), 29 SB (83 G)
After tearing up Double-A for 11 games, Eaton has been the best top-of-the-order hitter in Triple-A this season, amassing 126 hits and a whopping 97 runs in only 83 games.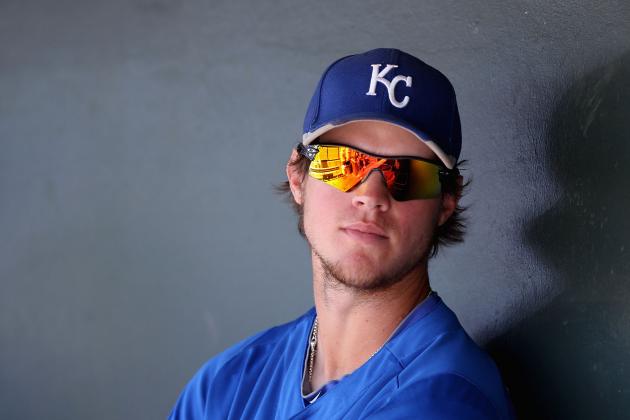 Christian Petersen/Getty Images

.328/.405/.678, 51 XBH (27 HR), 72 RBI, 213 TB (82 G)
After an injury-plagued 2011 season highlighted by decreased production across the board, what Myers is doing this season between Double- and Triple-A is astounding. The right-handed hitter has mashed a minor-league-best 27 home runs, including 14 following his promotion to Triple-A.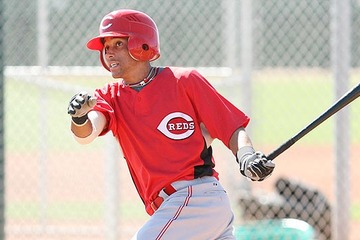 Courtesy of MiLB.com
.322/.413/.439, 75 R, 27 XBH (9 3B), 101 SB (122 attempts) (80 G)
The fastest player in baseball stole his 100th base of the 2012 season on July 2 and is two away from his 2011 total, which was the most in baseball. He's stolen roughly 1.3 bases per game and is coming off his best month, swiping 39 bases in June.
.284/.434/.549, 33 XBH (19 HR), 70 RBI, 91 K/74 BB (79 G)
Not only is Skole one of the top run-producers in the minors this season, but he also possesses some of the best plate discipline in the league. In 79 games, the left-handed hitter has driven in 70 runs and drawn 74 walks.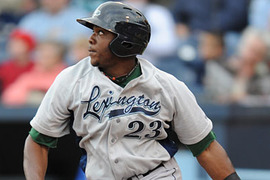 Courtesy of MiLB.com
.217/.311/.510, 35 XBH (21 HR), 46 RBI, 133 K/32 BB (70 G)
With Nash, one thing is certain: The 6'1", 248-pounder will swing as hard as possible every at-bat. Therefore, it should come as no surprise that while he's belted 21 home runs, he's also fanned a minor-league-leading 133 times.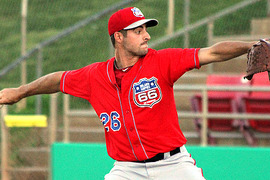 Courtesy of MiLB.com
10-1, 97.1 IP, 1.76 ERA, 1.00 WHIP, 5.32 GB/FB, 76 K/18 BB (16 G; 14 GS)
One of the most successful and impressive pitchers in the minors—especially considering he was traded from the Angels to the Padres earlier in the season—Roach is a ground-ball machine who can also strike guys out. He's leading all minor-league pitchers with a 5.32 GB/FB rate in 97 innings.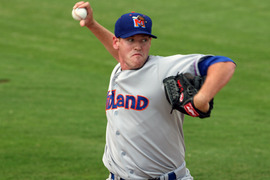 Courtesy of MiLB.com
5-5, 104.1 IP, 3.02 ERA, 1.07 WHIP, 134 K/31 BB (17 GS)
A pop-up prospect who's now on the brink of making his big-league debut with the Athletics, Straily is a strikeout artist with excellent stuff and control. In 104.1 innings this season, the right-hander has fanned 134 batters compared to only 31 walks.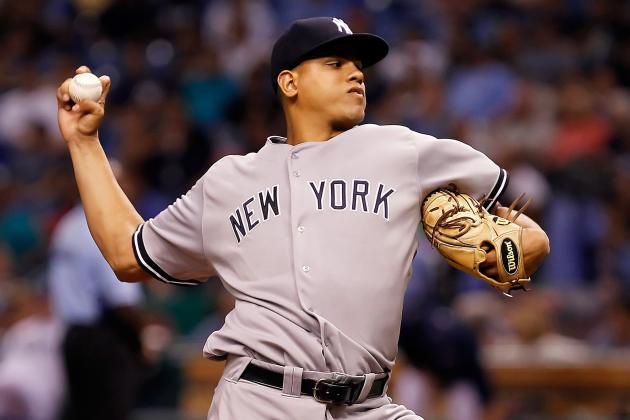 J. Meric/Getty Images

3-5, 80.2 IP, 5.91 ERA, 1.81 WHIP, 76 K/72 BB, 8.0 BB/9
One of the uglier stat lines this year—generated by a pitching prospect in the midst of a forgettable season—Dellin Betances' control has been a mess so far and resulted in his demotion to Double-A. In fact, his walk-per-nine rate is the worst in baseball: 72 walks in 80.2 innings.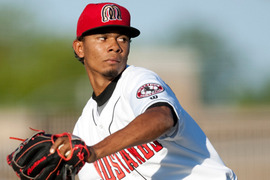 Courtesy of MiLB.com
3-6, 86.2 IP, 4.78 ERA, 1.35 WHIP, 67 K/19 BB, 19 HR (16 GS)
Never prone to giving up the long ball until this season, Gerson is clearly making up for lost time. In 86.2 Midwest League innings, the right-hander has yielded 19 home runs—that's right, he's surrendered as many home runs as walks—as well as 98 hits.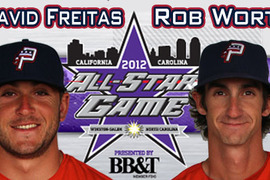 Courtesy of MiLB.com
1-4, 5 SV, 37.1 IP, 2.41 ERA, 1.15 WHIP, 62 K/13 BB, 14.9 K/9
Emerging as one of the best high-leverage relievers in the minors this season, Wort has been lights-out in 37.1 innings, fanning 62 batters while walking only 13. His 14.9 K/9 is the best strikeout-per-nine rate in the minor leagues.