London 2012: 5 Reasons Galen Rupp Will Become a Legend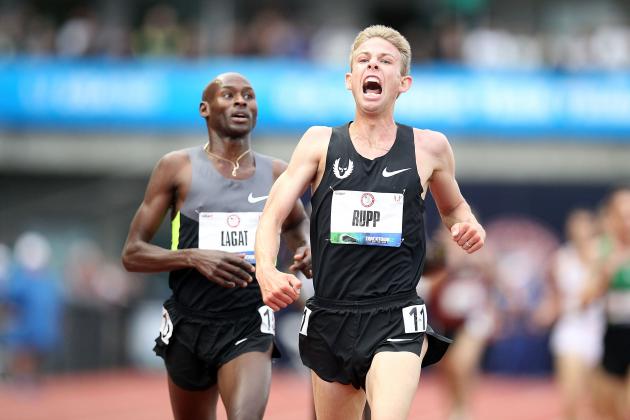 Christian Petersen/Getty Images

Coming off of an epic performance at the 2012 U.S. Olympic Trials in Eugene, Galen Rupp is rounding into peak form for London 2012.
Yet no one expects anything huge. A medal would be nice. Gold is simply a dream.
The reality is that no U.S.-born man has been relevant in distance running since most of us can remember.
Which is why Galen Rupp is about to become a legend once he brings home the gold.
Begin Slideshow

»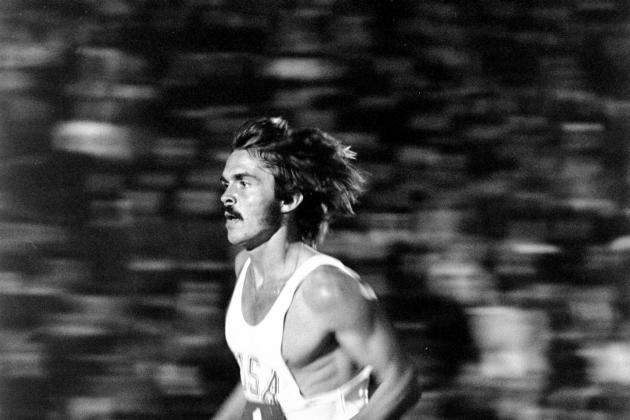 Tony Duffy/Getty Images

All legends must start somewhere.
For Galen Rupp, his historic performance in Eugene surely provides a beginning.
In case you missed it, Rupp swept the 10000-meter and 5000-meter races while setting two Olympic Trials records in the process.
In the 5000-meter, he broke Steve Prefontaine's trials record by 0.13 seconds, who fittingly was the last U.S.-born man to challenge for a distance medal on the world stage.
The record had stood since 1972.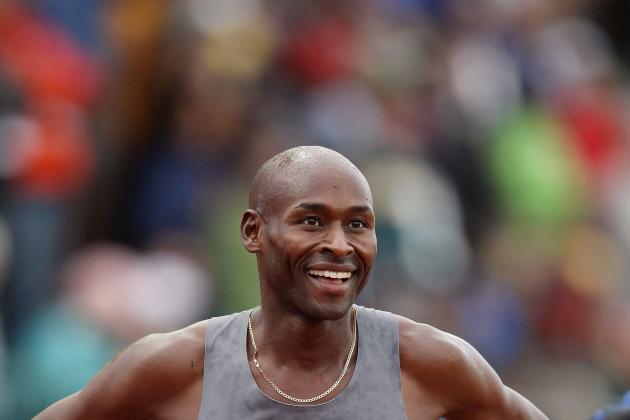 Christian Petersen/Getty Images

I guess the 13th time must be the charm.
Galen Rupp was 0-for-12 against in his career against Bernard Lagat before stunning the two-time Olympic medalist at the finish of the 5000 meters in Eugene.
It was a huge hurdle to overcome for Rupp, and the monkey-off-the-back-type effect enables him to challenge for a medal on the Olympic stage.
Similarly to Phil Mickelson winning his first major, Rupp no longer has to answer the question: "Will you ever be able to beat Bernard Lagat?"
He's now done it. Let's move on.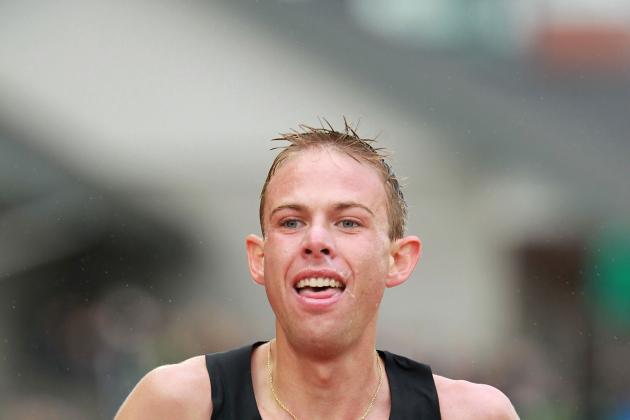 Andy Lyons/Getty Images

The toughest part about distance running at big meets is the limit on human stamina. It is only physically possible to run a limited amount of races.
By his Eugene performance (in terrible conditions), Rupp showed that he can handle the dreaded 10k/5k double—and then some.
With the 10,000-meter race scheduled for August 4th, the 5000-meter preliminaries on August 8th and the 5000-meter final on August 11th, Rupp should have plenty of time to rest and be at peak performance in both events.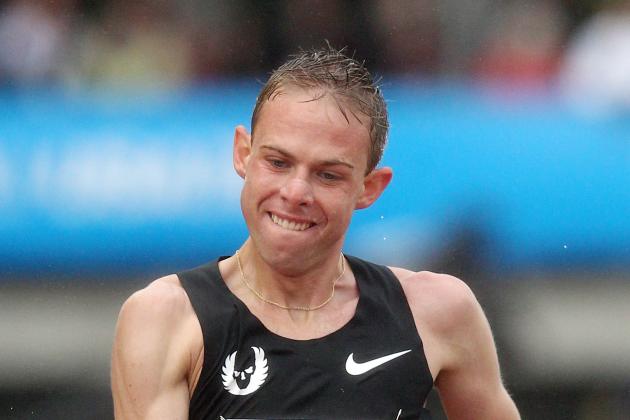 Christian Petersen/Getty Images

Let's recognize Rupp for who he is.
The new owner of both trials records, the American record in the 10,000 meters and a mere five seconds behind Lagat's American record in the 5000 meters—which he could easily eclipse in London. Not only is Rupp the best U.S.-born distance runner right now, he's the best of all time.
His accomplishments already are the stuff of legends.
One of the greatest downfalls of American distance running has been the lack of speed. When our runners reach a global stage, they are lured into slower-paced races which favor runners with the biggest kicks.
And they never have good enough kicks.
Enter Rupp.
If you haven't seen it already (or even if you have), watch Rupp's final lap in the 5000 meters in Eugene.
His split? Fifty-two seconds.
Not only that, but to beat Lagat down the stretch—after being passed once already—is one of the toughest feats for a distance runner to accomplish.
Ladies and gentlemen, say hello to an American distance runner with a kick strong enough to knock out the world's best.
It's what we've all been waiting for.