World Football: 5 Reasons Why Euros and World Cup Should Rotate Every Year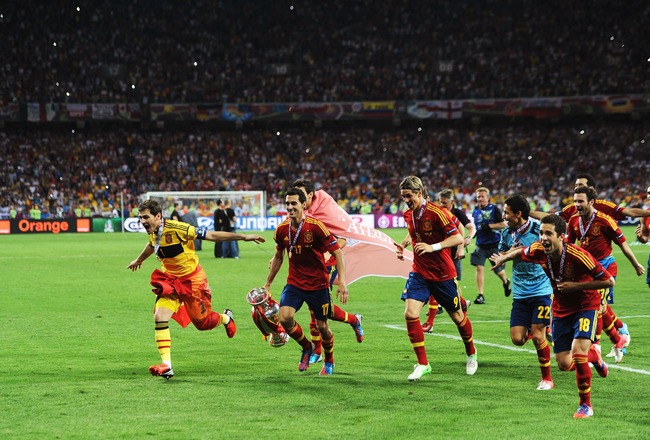 Jasper Juinen/Getty Images
With the Euro 2012 tournament coming to an end on Sunday, world football fans will have to wait two more years for the next big international competition.
In two years time, the FIFA World Cup will take place in Brazil, but what will world football fans do with their lives in the summer of 2013 with no major international competition?
Yes, fans have the domestic leagues and UEFA Champions League to pay attention to for nine months of the year, but there is a void to fill in the summertime in odd numbered years as there are no European Championships or World Cups.
Here are five reasons why FIFA and UEFA should coordinate their tournaments to happen year after year with no gap in between.
No One Cares About the Other Major Competitions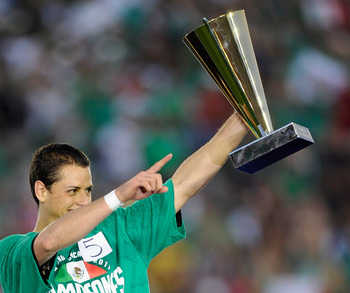 Kevork Djansezian/Getty Images
Ask any European football fan if they know the winner of the African Cup of Nations, CONCACAF Gold Cup or the Copa America and they will probably not give you the right answer.
That is not an insult against European fans, it is a truth among many football fans because they do not pay attention to the other major continental competitions.
And when it comes to the Confederations Cup, it is just like watching the Club World Cup, where you wait for the final match to watch because that is when the good football will be played between the European and South American champions.
All of the continental competitions happened last summer, or in the African Cup of Nations case in January during the middle of the club season, which is another issue in itself.
In all honesty, all of these competitions combined are not as popular as the European Championships or the World Cup, and fans simply will not tune in.
Both Competitions Showcase the World's Best Players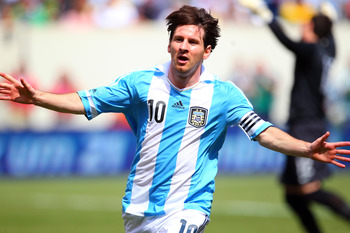 Rich Schultz/Getty Images
At the European Championships this June, only one of the world's top five players was missing from the tournament, and that would be Lionel Messi.
We all know the World Cup is a great showcase of talent with fans getting to see teams like Argentina, Brazil, Ghana, Ivory Coast, USA and Mexico once every four years if they qualify.
So, imagine if you could see that type of quality at the international level every two years on a world stage.
The same argument goes for the Euros.
No fan would turn down the opportunity to see Europe's best players on the field in international competition, especially at the Euros, where every game matters.
Matchups of Teams That Fans Dream of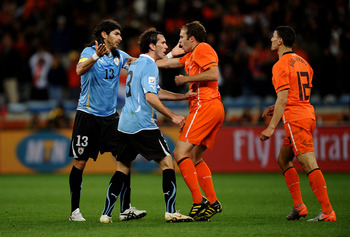 Laurence Griffiths/Getty Images
Who would not want to see Argentina vs. Spain, Portugal vs. Brazil, England vs. Mexico, Uruguay vs. Holland and other matches featuring the top teams in the world?
We already see that at the Euros with the top teams in UEFA competing, but the World Cup gives fans more potential match-ups and more upsets to look forward to as well.
It is near impossible to call a win at the Euros an upset, but at the World Cup you can get stories like South Korea in 2002 and Uruguay in 2010 to captivate not only a nation but the world as well.
Both competitions give the world a chance to see dream match-ups that can sometimes be only played out in a game of FIFA on their Xbox instead of watching it live on television.
TV Ratings Will Skyrocket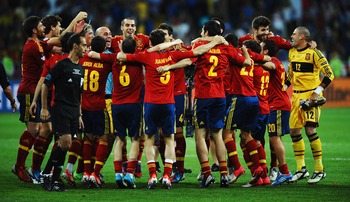 Laurence Griffiths/Getty Images
The latest ratings for ESPN's broadcast of Euro 2012 set records, and there is no doubt that if a world competition is held every summer that ratings will be the same as they are now.
Anytime the United States team is involved at the World Cup, the ratings go up as well, so it would be a no-brainer for ESPN or any other network to be involved with the Euros and the World Cup happening every other year.
If this idea were proposed, the major networks would have no problem showing the Euros or World Cup every year.
Would Give Clubs More Opportunity to Sign Young Talent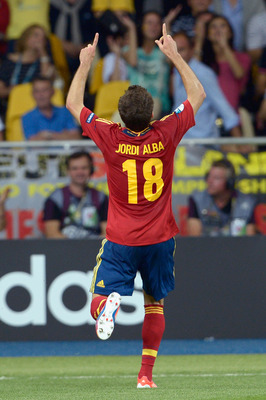 Claudio Villa/Getty Images
With every major tournament, one or two talents come out of nowhere and take the world by storm.
At Euro 2012, the group stage saw Alan Dzagoev and Michael Krohn-Dehli break out, and Jordi Alba became a star in the knockout round.
Alba was clearly the player who benefited the most from Euro 2012, as he is now a Barcelona player.
Every tournament has its breakout stars and they end up moving to the bigger clubs in Europe.
Some early candidates for 2014 breakout star are Brazilian youngsters Neymar and Ganso, who still pay domestically in Brazil.
Keep Reading