TNA Live: Rate Your Interest in the Final Countdown to Destination X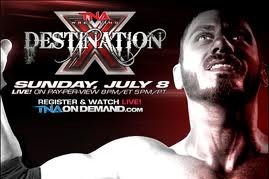 Courtesy of TNA
This Sunday night is Destination X, but first TNA is live for another summer edition of IMPACT.
It speaks to the quality of IMPACT this summer that I no longer remember what week of coverage this is for me (fourth, fifth, sixth?) I started one week and it has been entertaining enough that I just kept watching, previewing and reviewing.
Last month's Slammiversary was a huge night for TNA, and many times after a big event the next PPV slips in interest. Not so for Destination X.
TNAwrestling.com has posted the preview for the final countdown edition of IMPACT. You can view it here.
It features the final showdown between Bobby Roode and Austin Aries and a Bound for Glory series main event.
Begin Slideshow

»
Make me think you want it. Courtesy of TNA.
The main event for IMPACT—James Storm versus Jeff Hardy—is of great interest to me.
According to the points, James Storm is currently number one with 36 points while Jeff Hardy lingers towards the back with seven.
For this match to live up to the interest I have, it needs an instigator. Someone needs to come along and poke or prod the sleeping Jeff Hardy. I don't care if it's General Manager Hulk Hogan or some heel that wants to see James Storm defeated (Bobby Roode is otherwise engaged, so it would need to be someone in the series,) but someone needs to point out to Jeff Hardy that James Storm is running away while Mr. Hardy is sleeping.
It is the only problem I have with the Bound for Glory series—the matches go unannounced or quietly so. It is inevitable with matches every week, I suppose, but TNA needs to find a way to inject a little story and drama into the weekly Bound for Glory matches.
Guys like Jeff Hardy and RVD are not easily roused. They are chill and relaxed and that is fine. But someone needs to come along and shake things up a bit.
This series allows one man to go to the biggest PPV of the year and have his shot at the TNA Heavyweight Championship. I want to feel that awareness in each guy, especially in big-feel matches like James Storm versus Jeff Hardy.
My interest rating for this one is four out of five stars.
It will slip if the two men simply shake hands and go about their business, as if one doesn't have a lot more to lose at this point than the other.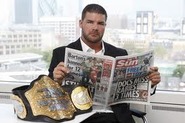 Courtesy of TNA
This is a topic that wrestling fans are not in agreement upon.
I've noticed that those who do not watch or like TNA but do like Austin Aries seem to believe that it is a given that he should go over Bobby Roode at Destination X. They seem to feel anything else would be foolish.
I can't get on board with that.
Bobby Roode is the man in TNA right now. Absolutely, the man. His promo two weeks ago (on the night Austin Aries accepted the challenge) blew away anything else that has been done by Austin Aries or Hulk Hogan in this short-lived program.
It is not in the Bobby Roode character to merely step aside and give another man his moment.
Yet, Austin Aries is at a pivotal point as well. He gave up the X-Division Title to play with the big boys as WCW would have put it.
The match at Destination X and how it plays out could be monumental for Austin Aries.
TNA has executed this one right: Both men absolutely need to win.
This will be their last chance to make their case.
My interest rating for this is four out of five stars.
I would really like to see both men step it up and have me at full interest going into Destination X.
It is entirely possible. The ball is currently theirs to run with or drop.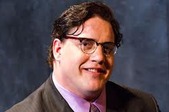 Courtesy of TNA
When the Dixie Carter-AJ Styles drama began, I properly reserved my judgment. This weekly article, however, measures how interested I am in what is going on at a particular moment. I absolutely do not care if AJ Styles addresses what Christopher Daniels asserted (about the baby being AJ's).
I honestly forgot it happened until I read the preview. This is my first 0-star segment: Shut up and wrestle.
Also, the Knockouts are in action, but there are no specifics in the preview. I will use this space to say that I also reserved my judgment on Brooke Hogan at first, but I think she is doing a good job so far. She does well with the backstage segments, and she has a bit of Hulk Hogan to her way with people.
I will rate this segment at three of five stars because I have little to go on.
Lastly, though it's not previewed, I am super-hyped for anything Joseph Park-Bully Ray. I actually prefer Joseph Park to Abyss. Like A.J. in WWE, I think Joseph Park may be the fringe, breakout star in TNA. There has been great backstory and build and patience.
Last week, in interesting fashion, Joseph Park became the aggressor against the Bully. For his sake, however, he'd better get knocked down a peg this week. If he goes into Destination X with the swagger he had last week, I think it will be a long and regretful night for Joseph Park. Perhaps he thinks Abyss will save him again, but I'm not sure those odds are good.
This segment, not even listed in the preview, gets a four out of five. Neither Joseph Park nor Bully Ray have failed me once.
Courtesy of TNA
As I mentioned at the start, following a big show like Slammiversary isn't easy, but I think TNA will pull it off at least fairly well with Destination X. Along with some of the stories I've mentioned, there will be more qualifying X-Division matches.
Some people may worry about the state of the X-Division, but the energy was high last week, and I expect it will continue to be this week.
The 7/5/12 edition of IMPACT looks to have a good mix of in-ring action and build for the PPV.
I rate my interest for this final IMPACT before Destination X at a strong B+.
And I wait patiently for the statements made by Bobby Roode and Austin Aries. Especially Austin Aries, who has the opportunity of his life before him—the opportunity he traded the X-Division Title to receive.
And he has just one more IMPACT to prove he made the right choice.