6 South American Players Who Will Soon Be Playing in Europe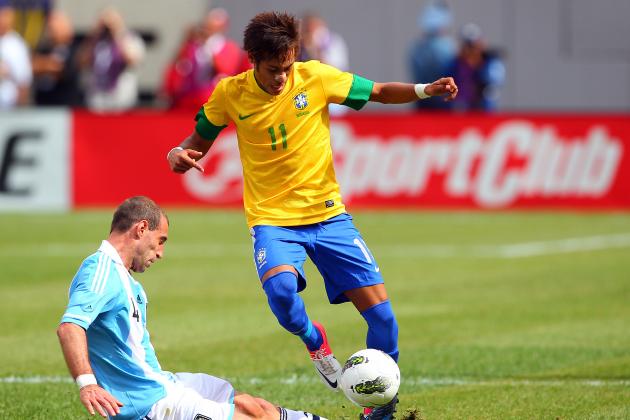 Rich Schultz/Getty Images

Whilst South America has long been a hotbed of footballing talent that has produced a never-ending supply of superstars, Europe remains the destination of choice for the great and the good amongst them, with the higher profile competitions, chance of bigger wages and, in some notable cases, the better standards of living a real lure to the continent's best.
There are always plenty of European teams scouring South America to find the next Kaka, Leo Messi, Arturo Vidal, Juan Vargas or James Rodriguez before their names become too well circulated and their price tag rises too prohibitively.
Here are six South American players who could soon be plying their trade halfway across the world in Europe.
Begin Slideshow

»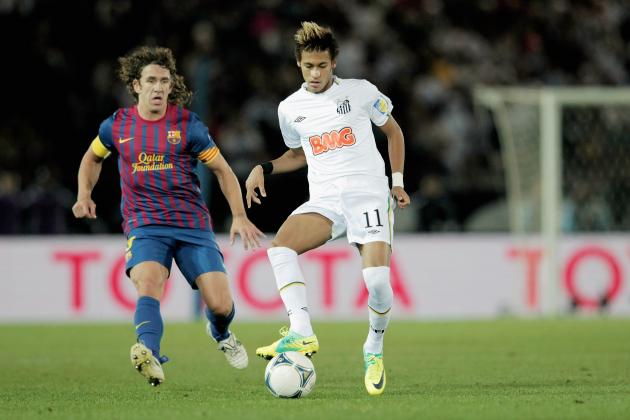 Lintao Zhang/Getty Images

We might as well get the most obvious star out of the way first. Neymar is a forward for Santos who has been attracting huge publicity and attention for the past two seasons for his sublime skill and plentiful supply of goals.
As a tricky player from the flanks who can also play centrally, he has already broken into the national team squad and has nine goals in 18 caps so far.
Barcelona and Real Madrid are the most frequent clubs linked with him, but expect plenty of interest from Italy too when he does decide to move.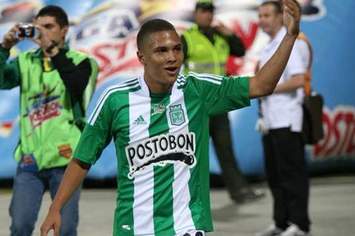 Youthful attacking midfielder Juan Fernando Quintero has recently made the Colombian national team squad but has already been making waves at club level.
Only 19 years old, Quintero has already made the first move of his career by signing for Atletico Nacional this year after previously representing Envigado.
A bone break last year shortly stunted his rise to prominence, but he will be looking to continue his progression this season.
Stocky and strong but with a creative outlook, Quintero will need another season of learning but can certainly be looked on as a prospect for a European transfer soon.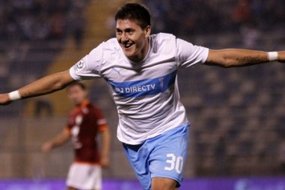 Nicolas Castillo has long been tipped for a move to a large European club, despite being just 19 years of age now and having only made his first team breakthrough within the past year.
He is an under-20 striker for Chile and won the 2010 award for most promising youngster of the year in Chilean football.
Castillo has recently been a part of the full national team squad but is yet to make his debut.
He netted his first professional goal for Univ. Catolica in March, and has so far totalled four goals in the opening part of the season after working his way into the starting lineup.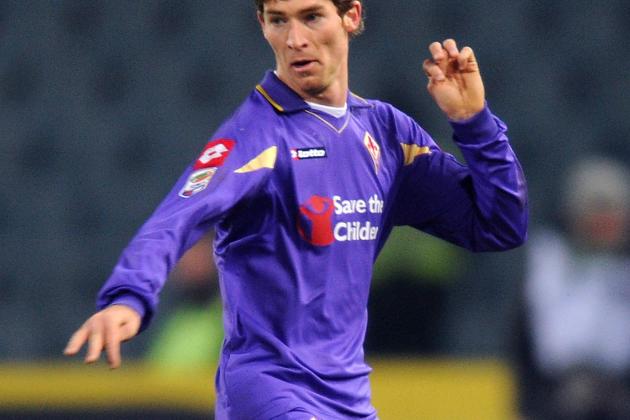 Dino Panato/Getty Images

Mario Bolatti is a little bit of a different case. The now-Internacional midfielder has already spent time in Europe before heading back to Brazil.
A two-year spell with Porto proved not to quite be the making of the holding player, as he spent time on loan back in Argentina before being transferred to Fiorentina.
One season alone in Italy convinced the Brazilian giants Internacional to make the move for him, paying over 6 million euro. But Bolatti at age 27 still has the time and ability to make his mark in European football—if he also still has the inclination.
A good passer and tackler, Bolatti is more creative than other central defensive midfielders but does not dominate games easily.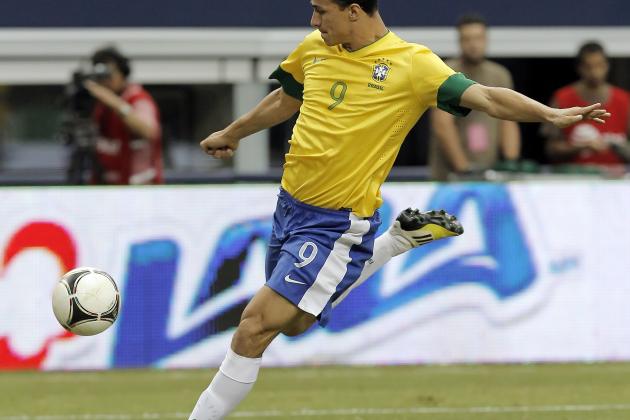 Brandon Wade/Getty Images

Leandro Damiao is a six-foot-plus striker, also at Internacional, with an eye for goal and a hefty reported market value for any impending transfer.
He has already been linked with moves to the Premier League and Portugal, though so far has either resisted or been priced out of any switch.
Damiao has already played over 100 times for his club, scoring 69 goals in his three seasons to date.
He also has racked up nine caps for Brazil, with a single goal to his name.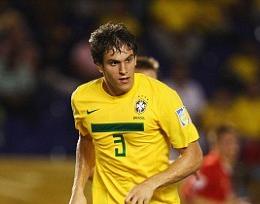 Bruno Uvini is one of the latest in a long line of talented Brazilian defenders to head for the national team after playing for Sao Paolo. And with an Italian passport to his name, it will not be long before he heads to Europe with the restrictions of non-EU players, or a work permit in the UK, not being an issue.
In fact, Tottenham Hotspur took Uvini on loan for last season—but passed up on the chance to make the move permanent.
The Brazil U-20 captain has featured less than a dozen times for his club but is highly regarded and has already turned out for the full national team twice.
At age 21 he needs to start playing first-team football to help realise his potential, but he certainly has enough of that to be a rising star in Europe sooner rather than later.