Sacramento Kings: How to Ensure a 2013 Playoff Berth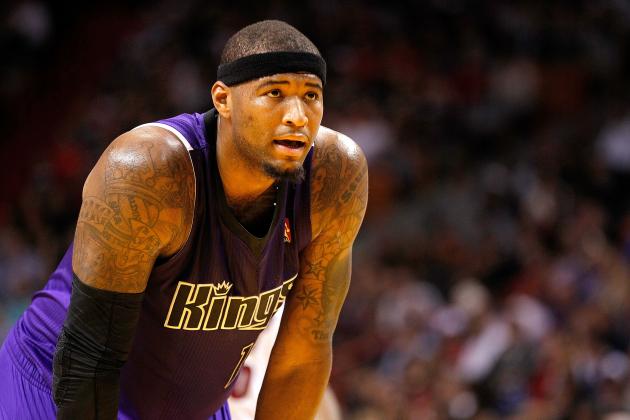 Mike Ehrmann/Getty Images

The Sacramento Kings are one of the league's best up-and-coming teams, and if they improve quickly, they have the chance to make the playoffs next season.
They have an explosive young backcourt, consisting of Mr. Irrelevant Isaiah Thomas and Marcus Thornton. 2010 Rookie of the Year Tyreke Evans is a good scorer for them from the perimeter, and young post-players Thomas Robinson and DeMarcus Cousins round out the starting lineup.
The team has a lot of potential, and each player is 25 years old or younger. With age, though, comes inexperience, and Thornton is the only starting King not on his rookie contract; all five have no more than four years of NBA experience.
Here are four things that the Kings need to do if they want to make the playoffs next season.
Begin Slideshow

»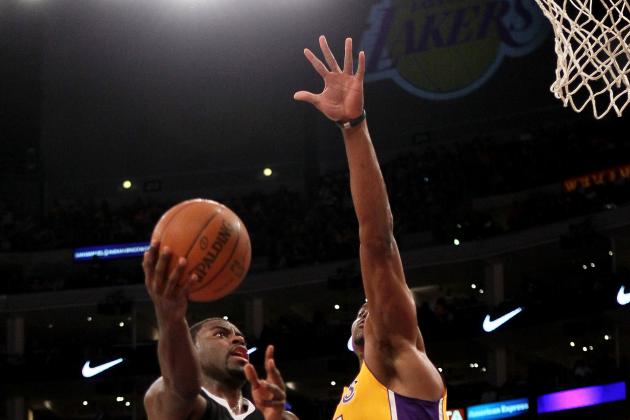 Stephen Dunn/Getty Images

Tyreke Evans was considered the future of the team when he was drafted fourth overall in the loaded 2009 NBA Draft.
He shined for the team during his rookie season, averaging 21 points, five rebounds and six assists, becoming only the fourth rookie to put up at least 20 points, five rebounds and five assists in NBA history. The other three? Oscar Robertson, Michael Jordan, and LeBron James. Pretty good company.
Since then, his numbers have steadily declined, and he is no longer his team's leading scorer. Coach Keith Smart experimented with him starting at small forward near the end of last season, but he showed that at 6'5", it was hard for him to keep up with the game's best small forwards.
Isaiah Thomas and Marcus Thornton already start for the team at the guard positions, and Evans seems better off playing guard. While Thornton could certainly come off the bench for Sacramento, Evans' and Thomas' playing styles, as they both like to penetrate and slash to the basket, are far too similar to play together well in the starting lineup.
Evans can sub in for either Thomas or Thornton and provide quality minutes off the bench. His playing time would not decrease; he would just be playing at different times during the game. Since he would be playing against reserves, his numbers would likely go back up, similar to how James Harden's numbers were slightly inflated due to his production off the bench.
And who knows, he may even win Sixth Man of the Year next season.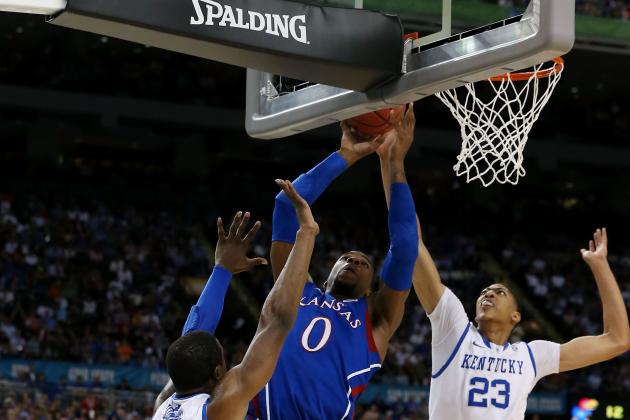 Jeff Gross/Getty Images

Thomas Robinson has the skill set to merit a second overall selection in the draft, and as some may argue, maybe first overall.
Robinson would mesh very well with DeMarcus Cousins down low and would surely improve the Kings' rebounding numbers.
Robinson is one of the hardest workers in the draft and will surely try his absolute best to improve every day.
After backing up Jayhawk twins Markieff and Marcus Morris his sophomore year and averaging only eight points and six rebounds, Robinson made the wise decision to return for his junior year. He flourished, averaging 18 points and 11 boards for Kansas and was named the Big 12 Player of the Year.
If Coach Smart can integrate Robinson quickly, the team could have a very scary frontcourt.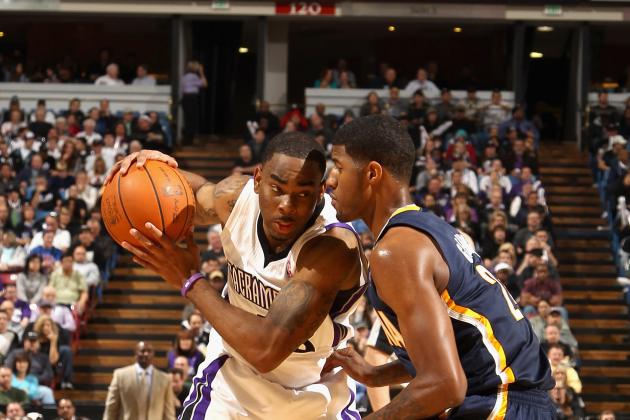 Ezra Shaw/Getty Images

Last season, the Kings lost nearly a quarter of their games (9 of 44) by six points or less.
Isaiah Thomas, Marcus Thornton and Tyreke Evans all tried to close out games. Though this teamwork is admirable, the Kings need to establish a go-to player down the stretch.
There is no question that Kobe Bryant, LeBron James, Kevin Durant, Carmelo Anthony, Derrick Rose (when healthy), Paul Pierce and Chris Paul are all the go-to players for their teams when the game is on the line.
Having three players share the load equally, while surprising for the defense, establishes an inconsistent rhythm for the team offensively. It is fine for the go-to scorer to give the ball up to his teammates every now and then. Coach Smart just needs to make sure that everyone on the team knows who that player is.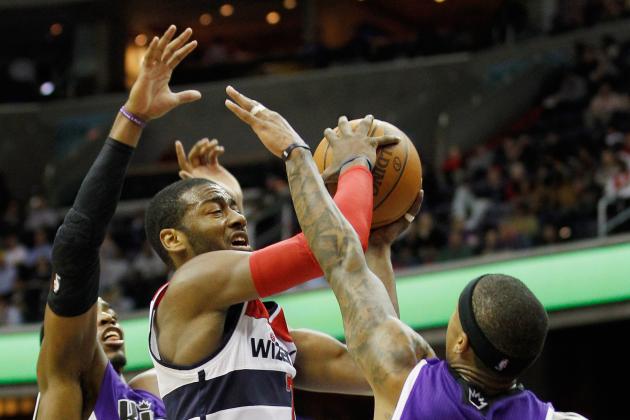 Rob Carr/Getty Images

The Kings were absolutely abysmal defensively last season. Let's take a look at some of their statistics:
1. Opponent Points Per Game (30th)
2. Opponent Field Goal Percentage (30th)
3. Opponent Assists Per Game (30th)
4. Assist Differential (30th)
5. Opponent Rebounds Per Game (28th)
And keeping their tempers even was difficult too, as they were third in the league in Disqualifications Per Game at nearly one every five games. In comparison, San Antonio, which owned the best record in the league last season, had one disqualification all season.
Coach Keith Smart isn't exactly renowned for his defense, but it is up to him to establish a defensive scheme for the young team and encourage them to win games with their defense rather than their offense.
With a defensive attitude in mind, the team may be able to earn a berth in the 2013 NBA Playoffs.