NBA Free Agency: 5 Players Brooklyn Nets Should Target with Limited Cap Space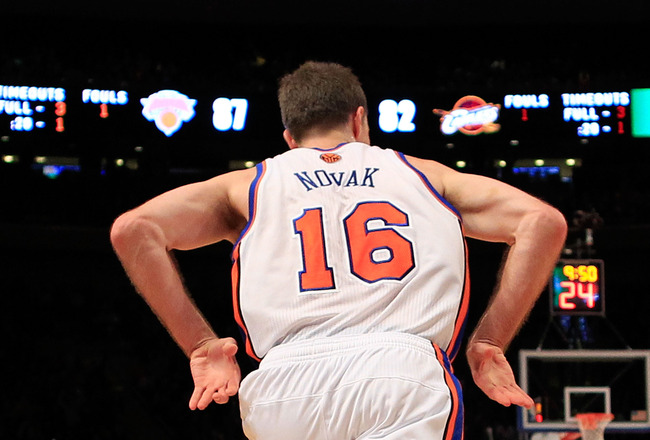 Chris Trotman/Getty Images
Through a string of offseason moves, the Brooklyn Nets have put together a formidable team heading into the 2012-13 season.
With Deron Williams, Joe Johnson, Gerald Wallace, Mirza Teletovic and possibly Brook Lopez (restricted free agent), the Nets could make some serious noise in an Eastern Conference that should be easy to make noise in.
With that being said, the Nets will need to add some more players who can anchor their second unit, and they need to do that for a relatively inexpensive price—unless they want to pay millions of dollars in luxury taxes every season.
Currently, the team only has Reggie Evans, MarShon Brooks and second-round draft pick Tyshawn Taylor (still unsigned) slated to come off the bench.
Finding inexpensive yet productive players won't be an easy task, but it is certainly something Brooklyn's front office is capable of.
Ahead are players the Nets should use their very limited cap space on this offseason.
Delonte West: 2011-12 Salary ($1.12 Million)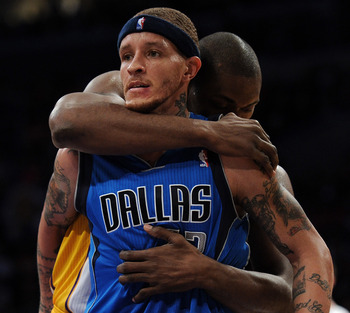 Harry How/Getty Images
2011-12 stats: 9.6 PPG, 3.2 APG, 2.3 RPG, 46.1 FG%
Delonte West is the exact type of player the Brooklyn Nets need to have coming off their bench. West plays physical on-the-ball defense, and can occupy both guard spots.
This past season, West was a productive member of the Dallas Mavericks, but he was often injured and ended up playing in just 44 games. Combine that with his well-documented internal issues, and the Nets should be able to get him for around the veteran's minimum.
Alongside Deron Williams and Joe Johnson in the Nets' backcourt rotation, West could be an extremely productive sixth man, and give his the career a jump-start in the process.
Jodie Meeks: 2011-12 Salary ($0.9 Million)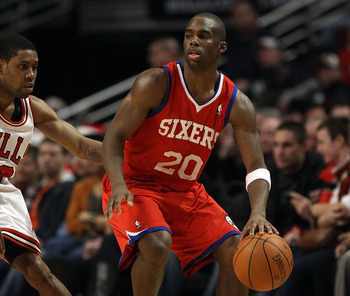 Jonathan Daniel/Getty Images
2011-12 stats: 8.4 PPG, 2.4 RPG, 40.9 FG%, 36.5 3P%
With MarShon Brooks, the Brooklyn Nets already have a great shooting guard coming off the bench.
But the Philadelphia 76ers proved last year that you can never have too much backcourt production, and Jodie Meeks is one of the playera that helped them with that.
Meeks is the definition of a streaky shooter. When he's off, you shouldn't even think about passing him the ball. When he's on, though, he's the kind of player who can score in bunches.
The Nets will need offensive production from their second unit, and Meeks is the kind of player who brings that production off the bench. More importantly, he they can get him on the cheap.
Steve Novak: 2011-12 Salary ($1.0 Million)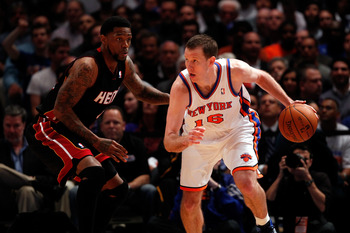 Jeff Zelevansky/Getty Images
2011-12 stats: 8.8 PPG, 1.9 RPG, 47.2 3P%
Steve Novak is the kind of three-point specialist the Nets, or any team for that matter, would love to have coming off the bench.
After shooting nearly 50 percent from beyond the arc last season for the Knicks, though, Novak will be a highly sought-after commodity.
The Knicks are reportedly interested in re-signing him, which could be bad news for the Nets.
The least the Nets could offer Novak would be around the $1.1 million mark, which is the NBA minimum for a player with six years of experience. If the Nets can land Novak for that price, or somewhere close to it, they would be adding a great shooter who would help them spread the floor.
Mickael Pietrus: 2011-12 Salary ($1.2 Million)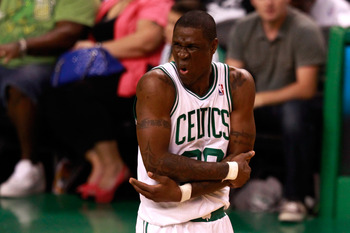 Jared Wickerham/Getty Images
2011-12 stats: 6.9 PPG, 3.1 RPG, 38.5 FG%
With the exception of a great game in the Eastern Conference finals, Mickael Pietrus has had a rough few seasons with the Orlando Magic, Phoenix Suns and Boston Celtics.
And that's good news for the Brooklyn Nets. Because of Pietrus' decline in production, the Nets won't have to overpay for a player in need of a a change of scenery.
Pietrus certainly won't come in and make serious noise for the Nets, but he will be able to add some athleticism at the wing, which is something the Nets certainly do not have right now.
The frenchman is a risk, but he is worth taking a chance on for the right price.
Matt Barnes: 2011-12 Salary ($1.9 Million)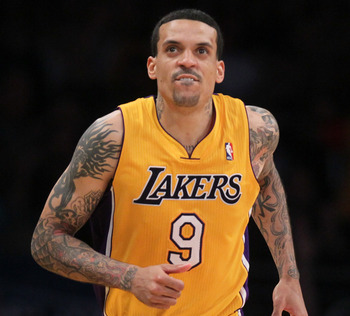 Jeff Gross/Getty Images
2011-12 stats: 7.8 PPG, 5.5 RPG, 2.0 APG, 45.2 FG%
Matt Barnes is a crafty veteran who could step right in and make a serious difference for the Brooklyn Nets coming off the bench.
Barnes doesn't stand out in any one aspect of the game, but he is solid across the board, and that's what makes him such a special talent.
Barnes could be the sixth or seventh man off the bench, and could add athletic production and strong defense for a team in need of both.
The versatility in his game is something the Nets desperately need.
Keep Reading

Brooklyn Nets: Like this team?