NBA Free Agency 2012: How the Best GMs Will Approach This Offseason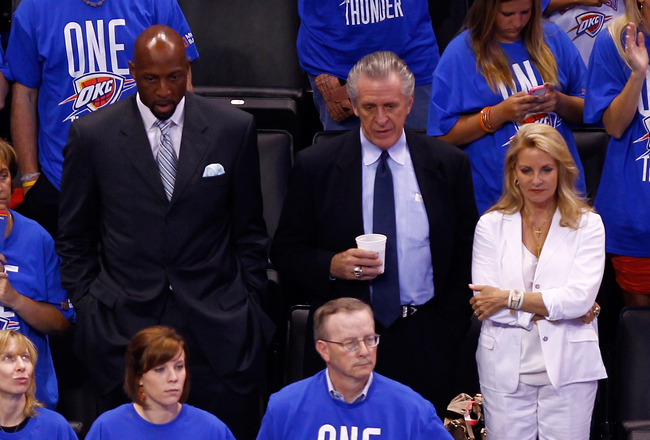 Mike Ehrmann/Getty Images
The offseason is one of the hardest times on fans because of the uncertainty. The fate of your team is not in the players' hands, per se, but in the general managers', and you have to wait and see what changes they will try to make to win the championship next year—or worse, to give up on next season and try to make a run at it the following year.
What each team needs is very different, and that's why having a good GM can make or break your team and upcoming season.
While everyone knows who some typically good GMs are, even they can make bad choices.
Here's what the best GMs would do in the offseason.
Get a Grip on the Situation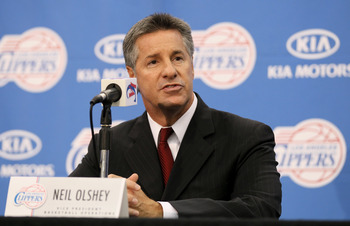 Stephen Dunn/Getty Images
There are plenty of teams out there with no GM, like the Orlando Magic, or a new GM, like the Portland Trail Blazers. The new GMs will need to quickly get a grasp of their individual situations and what the team needs are.
While this may sound simple, you never really know what goes on behind closed doors of an organization, so they need to figure out the needs of the team and how to get around the politics of a situation.
Compile a New Team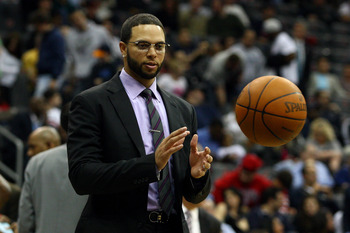 Chris Chambers/Getty Images
Teams like the Brooklyn Nets lost nearly all their guys to free agency, so they need to find a way to get back talented players but still fit within the salary cap.
In a league with a lot of inflated contracts, this is no easy feat. They will have to pay a few players a ton of money—like Deron Williams—then negotiate with others, convincing them to play.
The sign-and-trade options are also very valuable in this case, but a GM has to be able to make the deals happen.
Blow Up a Team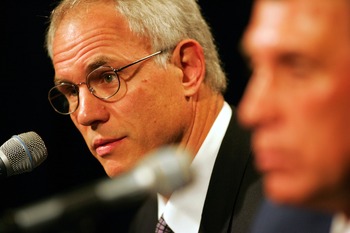 Ronald Martinez/Getty Images
The Los Angeles Lakers are a good example of this. On paper there's nothing wrong with the team, and many people are convinced that the current team is good enough to win championships.
This is false.
Finding yourself in second-round purgatory is no way to run a team, especially if you are Mitch Kupchak.
So the Lakers have to find a way to trade players with ridiculous contracts, attain much-needed—although expensive—free agents, and work within the salary cap, which they are already over.
This may be one of the hardest positions for a GM to find himself in, because there's no right answer; only good options and bad options.
Make Tweaks to the Team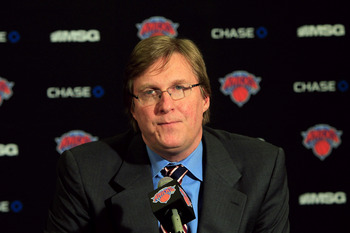 Chris Trotman/Getty Images
There are a ton of GMs in the NBA who find themselves under this category. Teams like the Chicago Bulls, New York Knicks and Minnesota Timberwolves don't need major roster changes, aren't too worried about the salary cap and just need a couple extra guys to get to the finals.
While this sounds easy, it's not.
GMs have to look at the whole league and figure out what player will help their team finally go all the way. Then the legalities of everything starts, and players' feelings are hurt if you want to trade them (Lamar Odom, anyone?).
Do Nothing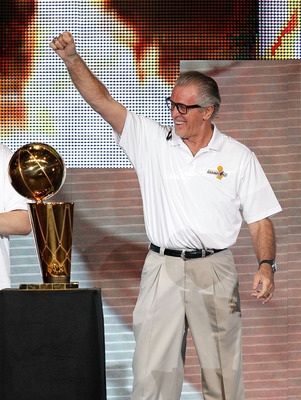 Mike Ehrmann/Getty Images
There's only one team that falls under this category and that's the Miami Heat. The Heat has been to the NBA Finals two years in a row and are largely keeping the same core of guys. There's nothing really that Pat Riley needs to do with this roster.
He can evaluate each remaining guy, see if he's really benefiting the team and then go looking from there, but the core of this unit will remain largely intact next season. Also, it was the ancillary players who really stepped up in a pinch and helped the Heat win it all.
Keep Reading