Top 10 Fantasy Football Quarterbacks Heading into 2012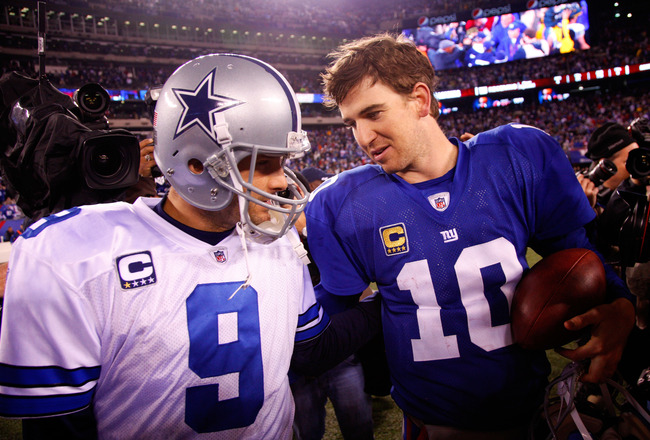 Jeff Zelevansky/Getty Images
Going into the 2011 NFL season, if you were to tell anyone that Cam Newton was going to be one of the best fantasy football quarterbacks, people would have thought you were crazy.
Heading into 2012 though, things have completely changed. People will think you are crazy if you do not have Newton in your top five fantasy quarterbacks.
Here are the top 10 fantasy football quarterbacks heading into the 2012 NFL season.
10. Philip Rivers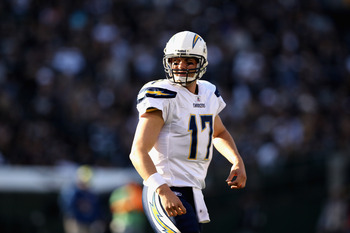 Ezra Shaw/Getty Images
I know Philip Rivers had a disappointing season in 2011, but I am not giving up on him yet.
In what was considered to be a poor season for Rivers, he still managed to throw for over 4,600 yards and 27 touchdowns.
In 2012, I expect Rivers to have a bounce-back season and show every fantasy owner why he has been considered one of the top fantasy quarterbacks.
Do not worry too much about Vincent Jackson not being there anymore. In 2010, when Jackson only played in four games, Rivers had arguably his best season, throwing for over 4,700 yards and 30 touchdowns.
9. Michael Vick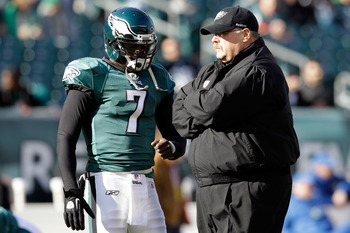 Rob Carr/Getty Images
Here is another quarterback that had a very disappointing 2011 season.
Michael Vick and the entire Philadelphia Eagles team failed to live up to their high expectations in 2011.
In 2012, things should be much different.
I expect Vick to lead them back to the playoffs in 2012 while putting up solid fantasy numbers. His ability to run makes him one of the scariest fantasy quarterbacks to go up against every week.
8. Tony Romo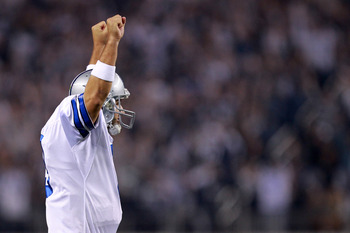 Ronald Martinez/Getty Images
Tony Romo may have trouble leading his team to victories on the field, but when it comes to fantasy football, he has no problems leading your fantasy team.
In 2011, Romo had arguably his best season of his career, throwing for over 4,100 yards and 31 touchdowns.
Romo will continue to play at this high level in 2012 because he has a great receiving corps in Dez Bryant, Miles Austin, Jason Witten and DeMarco Murray.
7. Peyton Manning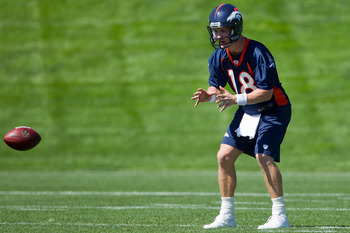 Justin Edmonds/Getty Images
How quickly have we forgotten about Peyton Manning?
For the past decade, Manning has been arguably the best fantasy football player.
Now after one season of being injured, everyone has moved him down their fantasy quarterback rankings.
I have him in here at No. 7 because his health status is still not 100 percent. However, if he shows in training camp and preseason that he is healthy, Manning will become a top-five fantasy quarterback again.
6. Matthew Stafford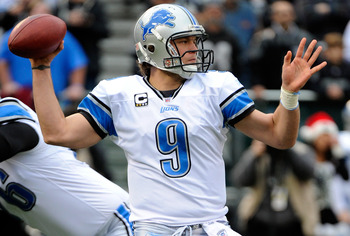 Thearon W. Henderson/Getty Images
Matthew Stafford was finally able to stay healthy, and it sure made fantasy owners happy.
In his third season, Stafford threw for over 5,000 yards and 41 touchdowns.
You know every week he is going to put up a good amount of fantasy points for you because he has the best receiver in the league in Calvin Johnson and because the Detroit Lions love throwing the ball.
In four games last year, Stafford threw at least 50 passes. When you have a fantasy quarterback on your team that throws that much, you know he is going to put up huge numbers.
5. Eli Manning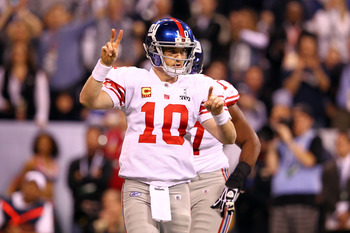 Al Bello/Getty Images
After winning his second Super Bowl, Eli Manning deserves to get his props.
Last season, he threw for over 4,900 yards and 29 touchdowns.
With two dominant receivers to throw to in Hakeem Nicks and Victor Cruz, I expect Manning to take the next step in 2012 and become an elite fantasy quarterback.
I would put him down for at least 4,500 passing yards and 35 touchdown passes.
4. Cam Newton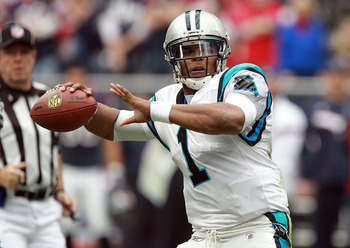 Ronald Martinez/Getty Images
There is no quarterback with a higher fantasy ceiling than Cam Newton.
Newton can get fantasy points whether he is throwing or running the ball.
Whenever the Carolina Panthers are in the red zone, you know Newton is going to be getting fantasy points no matter what.
Not only did he throw for over 4,000 yards in his rookie season, but he also ran for 14 touchdowns.
If Newton continues to improve, he will soon become not only the best fantasy quarterback, but the best player in all of fantasy football.
3. Tom Brady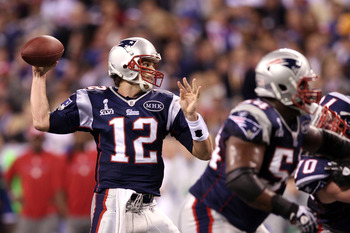 Elsa/Getty Images
You really cannot go wrong once you get to the top three fantasy quarterbacks.
Tom Brady has been dominating fantasy leagues for years now, and he is going to continue to put up huge numbers in 2012.
In previous years, the only knock on Brady was that he did not have a strong receiving corps. Going into 2012, Brady has arguably the best receiving corps in the league.
Not only does he have Wes Welker, Rob Gronkowski and Aaron Hernandez, but the New England Patriots also brought in Brandon Lloyd.
I would expect Brady to throw for at least 4,800 yards and 35 touchdowns.
2. Drew Brees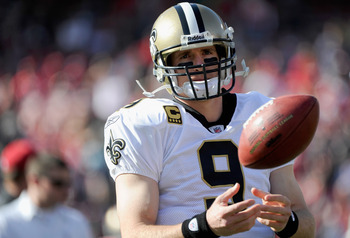 Thearon W. Henderson/Getty Images
Last year, Drew Brees was an absolute fantasy beast, throwing for over 5,400 yards and 46 touchdowns. In five games, Brees threw at least four touchdown passes.
Heading into 2012, some people may be a little worried about his contract situation and that Sean Payton will not be there.
I doubt any of those things have a serious effect on Brees' fantasy production. He should still put up around 5,000 passing yards and 40 touchdown passes.
1. Aaron Rodgers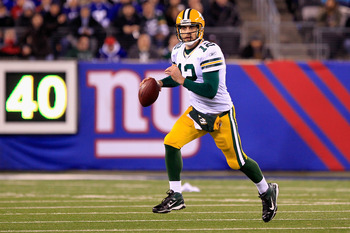 Chris Trotman/Getty Images
Every single game in 2011, you knew Aaron Rodgers was going to give you a ton of fantasy points.
Everyone knows that Rodgers can throw for at least 40 touchdowns in a season, but what sets him apart from the rest of the quarterbacks is the amount of interceptions he throws.
Last year, Rodgers only threw six interceptions. That means, Rodgers was hardly ever losing points for your team.
All he does is gain points and fantasy victories.
In 2012, it should be the same story for Rodgers. Playing in the Green Bay Packers offense, he should easily throw for at least 5,000 yards and 40 touchdowns.
Keep Reading