Where Do the Nebraska Huskers Rank in 2012?
Eric Francis/Getty Images

The 2012 college football season is fast approaching, and fans across the state of Nebraska are starting to wonder where their Huskers stack up against the rest of the teams in both the Big Ten and the rest of the country.
Nebraska has won at least nine games in each of the four seasons under head coach Bo Pelini. The Huskers have one of the toughest schedules in the country this season, but another nine-win season is not out of the picture.
Nebraska returns some key players on offense, including quarterback Taylor Martinez, running back Rex Burkhead, wide receiver Kenny Bell and guard Spencer Long.
The defense failed to reach expectations in 2011, but Nebraska has the talent to become a solid defensive unit in 2012. It will be up to the new defensive coordinator John Papuchis and new defensive-line coach Rick Kaczenski to motivate the Blackshirts.
The preseason rankings have Nebraska rated as high as No. 14 and as low as No. 27. The official college football rankings do not come out until early August.
Here is where many of the national magazines and websites have the Huskers ranked going into the 2012 season…
Begin Slideshow

»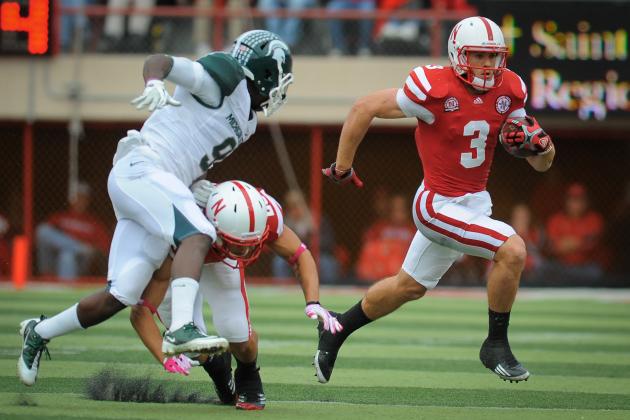 Eric Francis/Getty Images

Nebraska No. 14

Every season, I purchase the Athlon Sports preseason football magazine. They always seem to be the magazine that ranks Nebraska the highest.
After reading through many of the preseason rankings, Athlon Sports looks like the most accurate. That is not just because Nebraska is rated No. 14 in their poll.
The top 10 in Athlon Sports magazine looks like the correct order. Almost every other preseason ranking has LSU as the No. 1 team in the country. I think USC should be the No. 1 team with the two SEC schools not far behind.
Nebraska is rated a little too high at No. 14.
USC
LSU
Alabama
Oregon
Oklahoma
Ohio State
Michigan
Georgia
Florida State
South Carolina
Texas
West Virginia
Arkansas
NEBRASKA
Clemson
Virginia Tech
Wisconsin
Michigan State
Oklahoma State
Notre Dame
Stanford
TCU
Louisville
Boise State
Washington
Eric Francis/Getty Images

Nebraska No. 18

The SBNation preseason poll has the wrong top 10 but has Nebraska ranked in the correct spot.
I think Nebraska's No. 18 ranking in this poll is about right. Nebraska is not ready to be a top-10 football team, but they do belong in the top 20.
The poll does look outdated with Georgia still ranked at No. 6. The Bulldogs have problems with suspensions and their best running back being dismissed from the team.
LSU
USC
Alabama
Oregon
Oklahoma
Georgia
Michigan
Florida State
South Carolina
Arkansas
West Virginia
Wisconsin
Michigan State
TCU
Kansas State
Clemson
Virginia Tech
NEBRASKA
Stanford
Ohio State
Texas
Boise State
Oklahoma State
Notre Dame
Washington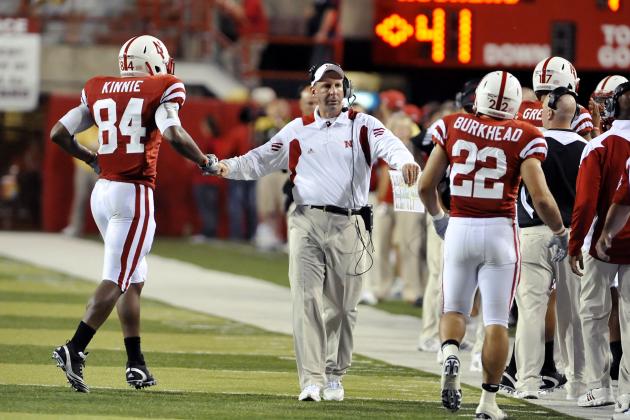 Eric Francis/Getty Images

Nebraska No. 18

Sports Illustrated also has Nebraska ranked at No. 18.
Although I like USC as the top team in the country, the Sports Illustrated preseason poll is pretty accurate. It is one of the only preseason polls with Wisconsin ranked in the top 10. The Badgers will be good this year with running back Monte Ball leading the charge.
LSU
USC
Alabama
Oregon
Oklahoma
Wisconsin
South Carolina
Georgia
West Virginia
Michigan State
TCU
Arkansas
Michigan
Stanford
Kansas State
Clemson
Florida State
NEBRASKA
Virginia Tech
Boise State
Texas
Auburn
Washington
Oklahoma State
Georgia Tech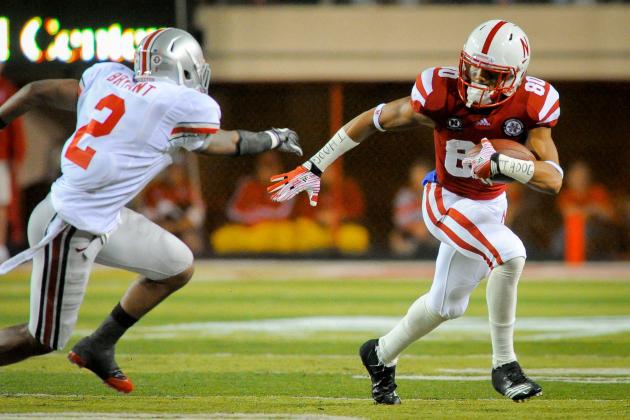 Eric Francis/Getty Images

Nebraska No. 22

The writers who put together the Scout.com preseason poll should stick to ranking college football recruits.
The Scout.com preseason poll is all over the board. They have Texas at No. 5, USC at No. 6, Utah at No. 13 and Nebraska at No. 22.
Texas is not a top-five team in 2012, and the Huskers belong in the top 20.
LSU
Oklahoma
Oregon
Alabama
Texas
USC
South Carolina
Georgia
Florida State
Wisconsin
Ohio State
Michigan
Utah
Louisville
Virginia Tech
Michigan State
Boise State
Arkansas
West Virginia
Oklahoma State
Auburn
NEBRASKA
Florida
North Carolina State
Rutgers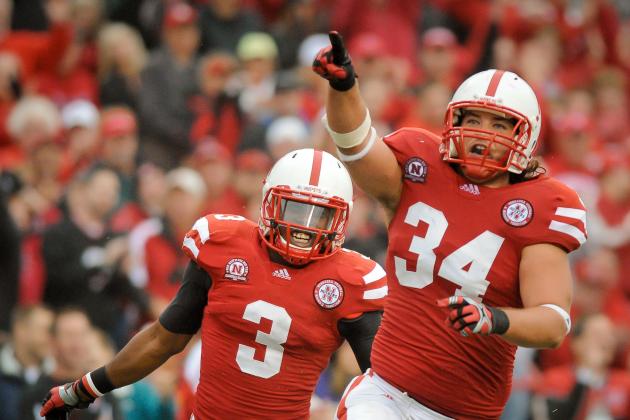 Eric Francis/Getty Images

Nebraska No. 22
The NationalChamps.net preseason poll almost got it right. Most of the teams seem to be in the correct order, but the website ranked Nebraska too low.
Another problem I have with this poll is that it is too top-heavy with teams from the SEC. Half of the teams in the top 10 are from the SEC. I know it is a good conference, but let's be more realistic.
LSU
Alabama
USC
Oregon
Oklahoma
Georgia
Stanford
Arkansas
South Carolina
Oklahoma State
Florida State
West Virginia
Michigan
Clemson
TCU
Wisconsin
Michigan State
Kansas State
Texas
Virginia Tech
Ohio State
NEBRASKA
Auburn
Florida
Baylor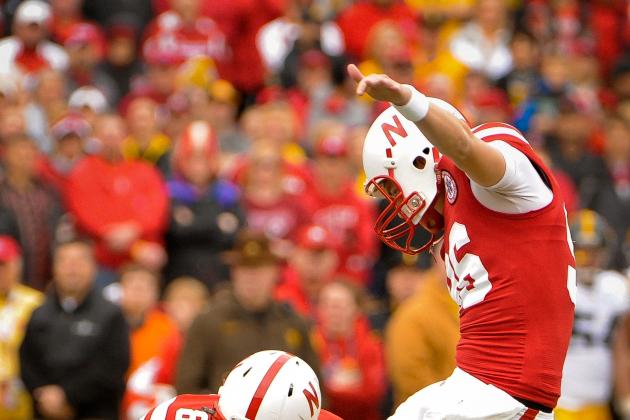 Eric Francis/Getty Images

Nebraska No. 25

The ESPN preseason poll is always way off. Usually their site is one of the first to release a preseason poll, which is one of the reasons why they fail to get it right year after year.
Nebraska is lucky to be ranked at No. 24 in the ESPN preseason poll, since ESPN usually understimates the Huskers.
LSU
USC
Alabama
Oregon
Georgia
Oklahoma
Florida State
West Virginia
Michigan
South Carolina
Michigan State
Stanford
Arkansas
TCU
Wisconsin
Clemson
Ohio State
Kansas State
Texas
Florida
Washington
Oklahoma State
Virginia Tech
NEBRASKA
Georgia Tech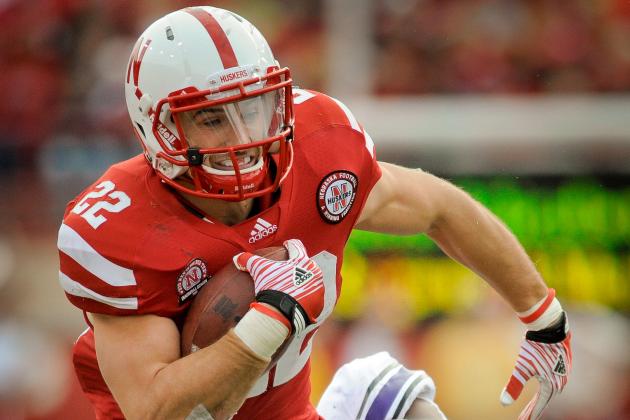 Eric Francis/Getty Images

Nebraska No. 27

I was surprised when I came across this poll.
First, I was surprised that About.com published a preseason college football poll, and then I was surprised to see that the Huskers were not in it.
I had to do some research on the site to find Nebraska ranked No. 27. There will be people who think this is the most accurate poll out of any on the list. They could be right, but I would not bet against the Huskers overachieving in 2012.
LSU
Oregon
Alabama
Michigan
Boise State
USC
Georgia
Stanford
Oklahoma
South Carolina
Florida State
Michigan State
Ohio State
Arkansas
Notre Dame
TCU
Wisconsin
Clemson
Kansas State
Texas
Louisville
Florida
Virginia Tech
Oklahoma State
Penn State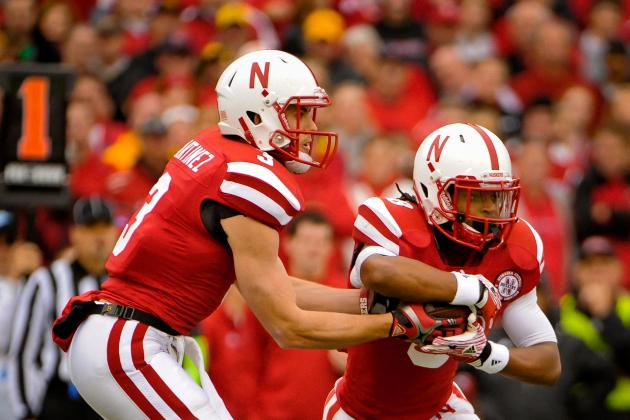 Eric Francis/Getty Images

Many people do not think the Huskers will be as good this year as they have been the last two seasons. I think the Huskers will surprise people this year.
Taylor Martinez can only get better in his third year as a starter. Rex Burkhead will show the country why he is one of the best running backs in the Big Ten, and the defense will excel under the new coaching staff.
When the USA Today preseason poll and the A.P. preseason poll are released, I believe Nebraska will be ranked somewhere near No. 20.
If Nebraska is able to get through their difficult schedule in 2012, the Huskers will have no problem climbing the rankings.
Husker fans must remember that it is not where you start in the rankings, but where you finish that matters the most.
Follow me on Twitter @HuskerMagic