Dwight Howard Rumors: 5 Teams Dwight Howard Should Consider Besides Brooklyn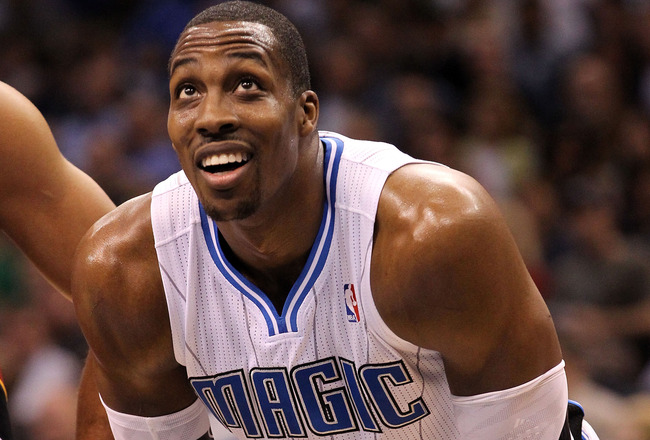 Sam Greenwood/Getty Images
The biggest name on the NBA market this summer is a guy who isn't even a free agent.
By now, you've heard that Dwight Howard desperately wants out of Orlando and into the city of Brooklyn. He's even gone so far as to say the Nets are the only team he'd even consider signing an extension with and that, if traded elsewhere, he would play out the season and hit free agency next summer.
The on-again, off-again trade debacle between Howard and the Magic has been obnoxiously frustrating for everyone involved. The biggest victims here are Magic fans. A couple of years ago, they watched Howard lead their team to the NBA Finals. Now, they get to watch Howard sandbag them in one of the biggest acts of selfishness in recent memory.
If critics were in an uproar over LeBron's "Decision", Howard's antics over the past year take LeBron's self-centered approach two years ago to a new level. It's like a "How to..." guide on how to assassinate one's public image.
Howard's Brooklyn obsession puts new Magic GM Rob Hennigan in a lose-lose situation.
If he gives in to Howard's demands, he sets a terrible precedent going forward if he's faced with similar situations with other players on the team.
However, Howard's short-sightedness has made finding another suitor difficult. After all, another team is going to be understandably reluctant to give up too much for a one-year rental of a 26-year-old center coming off back surgery who is quickly becoming very unpopular.
That hasn't stopped Hennigan from working the phones. SI's Sam Amick reports the Magic have contacted other teams in hopes of finding a new home for Howard outside of Brooklyn.
The sad part in this whole ordeal is Brooklyn isn't even Howard's best option. Even with the team drastically improving thanks to the re-signing of Gerald Wallace and yesterday's Joe Johnson trade, the Nets would significantly diminish the overall roster by trading for Howard.
According to ESPN's Chris Broussard, the Nets have offered up Brook Lopez, Kris Humphries, MarShon Brooks and first-round picks in 2013, 2015 and 2017 in exchange for Howard. After sending five players to Atlanta for Johnson, going through with the Howard trade would leave Brooklyn pretty thin.
The wise move for Howard would be to open up his list of possible destinations. I wrote over the weekend that Houston deserved consideration, but there are other options Howard should consider as well.
Here are five other teams, beyond Houston and Brooklyn, that Howard should also consider signing an extension with.
Keep Reading