WWE SmackDown: Best and Worst from the Great American Bash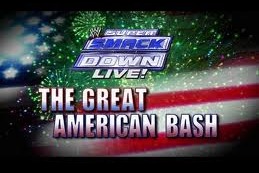 Courtesy of WWE
The first PPV to air after I became a wrestling fan was WCW's 1991 Great American Bash. If memory serves, my brother and I tuned in to TBS, expecting to see the show.
That night we learned the word "Pay-Per-View."
Fast forward 21 years and the Great American Bash is on TV, and it's hosted by WWE.
One thing for sure about wrestling is nothing is for sure.
The following is immediate reaction—six best and worst. It does not cover every segment. Feel free to agree, disagree or comment on other sections of the show.
Begin Slideshow

»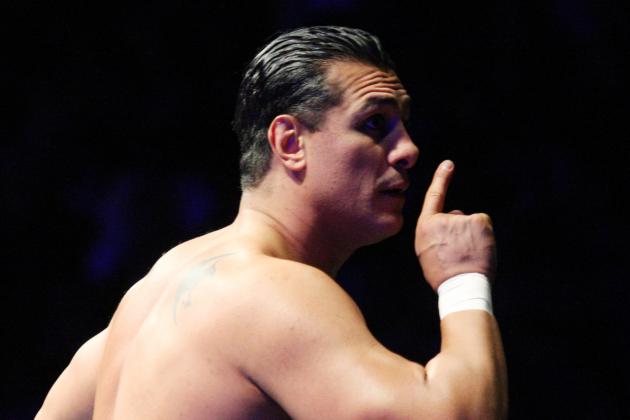 Gallo Images/Getty Images

I tuned in a few minutes late, so I wasn't sure what was going on when I stepped into the midst of a conversation on illegal immigration (nor am I sure how Arizona WWE fans might feel about the comment made by a WWE fan: This is not Arizona. It's Texas!).
As a guy who has tried to avoid the Alberto Del Rio-Sheamus feud at all costs, I thought Alberto Del Rio was in the zone a bit tonight. He seemed to step up his aggression, using his own car as a weapon against Sheamus.
My biggest fault towards Alberto Del Rio is that he often seems a product of the WWE machine. I want to see him step it up, go above and beyond and break out of the mold in which he often exists.
Tonight he took it up a notch, playing the old-school heel and doing so with aggression.
And when he bashes up his car and his predictable image along the way—all the better.
Courtesy of WWE
Perhaps I could just as easily give a Best to Teddy Long. After all, he got to be guest General Manager.
But is it really an accolade to spend one night doing what you once did for years?
Teddy Long got swept up in the John Laurinaitis era, at first going toe-to-toe and then falling to him. And now that the moment has passed for Big Johnny, Teddy Long may never be the same.
Chances are he won't be the General Manager again permanently, but that is not why he gets a Worst.
He gets it for using the Great Khali in his revenge plan, for teaming the giant with Layla. He gets it because there are far better ways to get revenge on the man who stole your woman than using the Great Khali and a mixed-tag match.
He gets Worst most of all because his decision led to my watching Great Khali and Layla dance.
I'd rather not see a segment end like that again.
Next time involve yourself if you want revenge. Or don't. Just don't involve the Great Khali.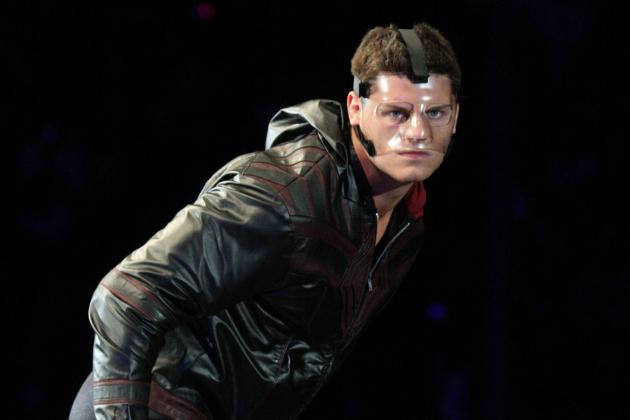 Gallo Images/Getty Images
A long way from a mask and a bag
Not only did Cody Rhodes win his way into the Money in the Bank Ladder Match, but he finally defeated his nemesis, Christian.
The commentators made clear that this was a more focused Cody Rhodes. Not only does that speak to his potential in the MitB match, but it allows Christian to lose gracefully.
Christian, much to the joy of myself and the many peeps everywhere, has been on a roll. He has won over Cody Rhodes on many occasions now and continues to win when the IC Title or a spot in MitB is on the line.
There have been many times that Christian would be on the other side: he'd only win if the other guy had nothing to lose.
Not now.
Christian is on the rise, Cody Rhodes is advancing and the continual war between them goes on.
That is a win-win-win and affords a Best and a Best.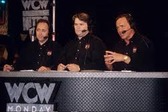 WCW...Courtesy of WWE
This is a difficult one to type. As I pointed out, I first watched WCW and came to WWF later. Yet on the night that WWE turned WCW's Great American Bash PPV into a SmackDown episode, it also chronicled the night that Mick Foley became a WWF World Champion.
On that night, WCW attempted to spoil the taped RAW by announcing Mick Foley would win the belt. When they did, wrestling fans turned to RAW in droves.
I was one of them.
By that time I was a WWF guy. WCW had been overtaken by the old WWF, and WWF had turned to the young WCW (thus, to be a WCW guy, you had to be a WWF guy…).
I was sick of Hulk Hogan and the nWo and the lack of a push for guys like Steve Austin and Chris Jericho and many others (in WCW). That was the foolishness of WCW: to not only not push them (and thus lose them), but to be so sure that nobody should push them that they would mock WWE's decision and lose their audience because of it.
Ah, WCW.
I loved you once, and yet, by the time you were gone, I did not miss you at all.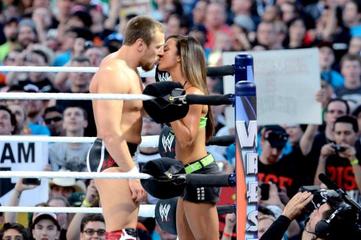 Courtesy of WWE
The segment with A.J. Lee, Daniel Bryan and CM Punk was certainly edgy. (Not just because Michael Cole offered himself to A.J., either.)
A.J. is not just breakout star of the year right now. She is also the most intriguing character in WWE. She is the one who moves the main event scene at this moment. She is right in the midst in ways that very few (other than the most perverse of General Managers) have been.
She is WWE's King Maker.
WWE has done right to take their time with the fallout from WrestleMania. Many times when A.J. was expected to interfere, she did not. Now there is no mistake that she will be involved in the main event at Money in the Bank.
Daniel Bryan and CM Punk took very different approaches. Daniel Bryan praised A.J. and CM Punk chastised her, yet both ended up making out with her in very same minute.
Yes, back-to-back, one mouth after the other.
For my memory we have never seen a referee make out with both competitors. What it is going to be like in this three-way at Money in the Bank? I don't dare to guess.
All three were on point, and I will let you be the judge as to whether Michael Cole deserves a Best or Worst for placing his body on display for A.J. and the SmackDown audience.
Just for the record: I believed A.J.'s kiss with Daniel Bryan more than with CM Punk.
That is not a prediction. Just saying.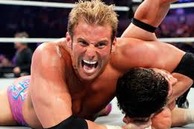 Courtesy of WWE
This has to be a night of celebration for Zack Ryder and his fans. Not only did he win the Battle Royal to become next week's General Manager, but he got the win over Kane.
Celebrate and enjoy, Ryder fans!
This is not just a moment for Zack Ryder, but it plays to his strengths.
Zack Ryder is ambitious and likes to put his personality on display. Next week he will have an episode of SmackDown geared around him.
Bet some of you never thought that day would come.
Here it is. Courtesy of an old and former PPV (The Great American Bash), a young star (Zack Ryder) gets a few moments more to establish himself.
Only in America.
Happy Fourth of July to all, especially, it seems, Zack Ryder and his fans.