2012 Wimbledon: Complete Guide to Day 9 and Predicting the Gentlemen's Quarters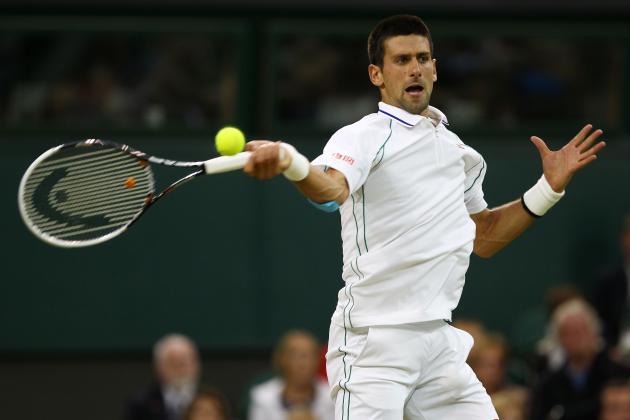 Clive Brunskill/Getty Images

After the rain severely delayed Manic Monday and the men's fourth-round matchups, Tuesday saw the last five men book their spots in the quarters.
The bad news for those victors?
Those quarters are Wednesday.
With a semifinal berth on the line, what should we expect from tomorrow's matches?
Here is a complete guide to 2012 Wimbledon, Day 9.
Begin Slideshow

»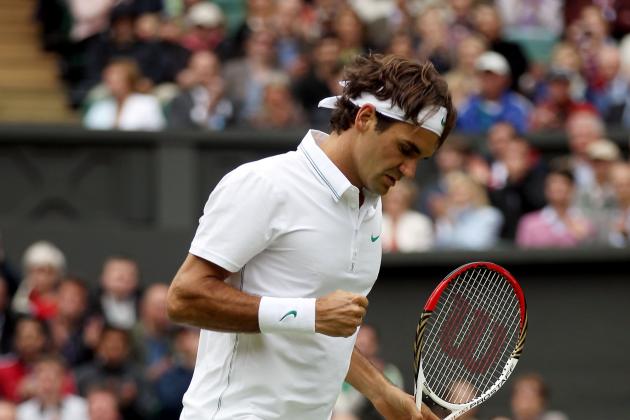 Clive Rose/Getty Images

How They Got Here
By his standards, Federer has had quite an eventful tournament thus far.
Two simple straight set victories in the first two rounds were to be expected, but things got iffy from there.
He barely found his way out of the third round, fighting back from two sets down and through a tough fourth set tiebreak to take down Julien Benneteau in five.
His fourth-round match was also interesting, as he seemed to injure his back in the start of the match. From there, he got past Xavier Malisse, but not before dropping a third set of the tournament.
Still, Youzhny's run has been slightly more difficult.
He dropped his first set of the tournament against American Donald Young before winning in four.
He again dropped a set against eighth-seeded Janko Tipsarevic in the third round.
In his seventh trip to Wimbledon's fourth round, Youzhny finally advanced to the quarters for the first time by defeating Istomin last round. However, he had to expend quite a bit of energy in the match, only getting past the surprising Uzbek 7-5 in the fifth.
Odds
Federer: 1/8
Youzhny: 5/1
Prediction
Let's see.
Fed has six Wimbledon trophies; Youzhny doesn't have a Grand Slam title.
Fed played a little over two hours on Monday; Youzhny played a little over four.
Fed has beaten Youzhny 13 times; Youzhny has never beaten Fed.
Now, if you are looking for any hope of the upset, there is some uncertainty behind the extent of Fed's back injury.
Still, I'll take Federer.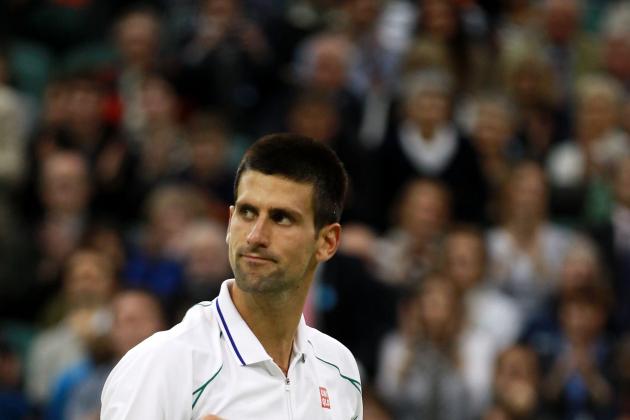 Clive Brunskill/Getty Images

How They Got Here
Mayer has gone the distance twice in this tournament already, winning 6-4 in the fifth over Petzschner in the second round and 7-5 in the fifth over Janowiczin the third round.
In his last round, Mayer defeated the ever-disappointing 18th seed, Richard Gasquet, in four sets.
Meanwhile, Djokovic has looked darn near unstoppable except for one 4-6 set against Radek Stepanek. Seeing as he went on to win every other set 6-2 in that match, it's probably safe to assume it was a blip.
Odds
Djokovic: 1/25
Mayer: 16/1
Prediction
Another quite easy one here.
The 28-year-old Mayer has never been past the quarters in any tournament and has never beaten Djokovic.
To boot, he has already had two five-setters and, because of Monday's rain, played the bulk of his fourth-round match on Tuesday while the Djoker played his on Monday.
Djokovic in straight sets, setting up another great Djokovic-Federer semi.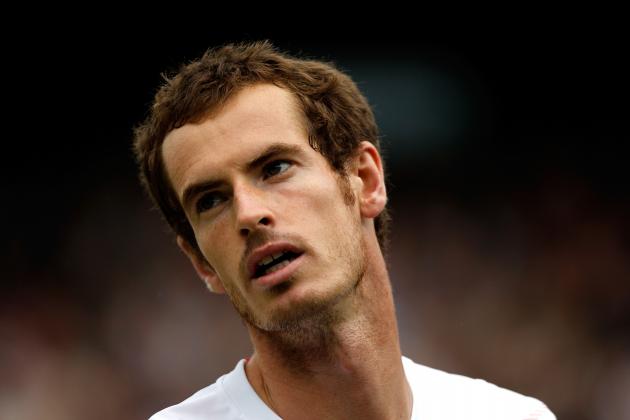 Paul Gilham/Getty Images

How They Got Here
Andy Murray has had one of the toughest draws for a top four seed in recent memory, taking on perennial threats Nikolay Davydenko, Ivo Karlovic, Marcos Baghdatis and 16th seed Marin Cilic in the first four rounds.
He's dropped two sets along the way, but put forth a solid performance in his straight set victory over Cilic on Tuesday.
Ferrer had an easy time through his first two rounds, then dropped a set in his victory over Andy Roddick in his third.
In Tuesday's fourth-round match, though, Ferrer put forth a dazzling display against former US Open champion Juan Martin Del Potro, taking out the Argentinean in straight sets.
Odds
Murray: 10/21
Ferrer: 2/1
Prediction
On paper, this is a pick 'em.
In 10 matches between the two, each has won five. Twice they met at Grand Slams; each won once.
Despite his fine performances this tournament, though, Ferrer's game is not as suited to grass as it is to other courts.
Couple that with the incredible crowd support Murray will get on Centre Court and you get a slight advantage.
I'll go Murray in five tough sets.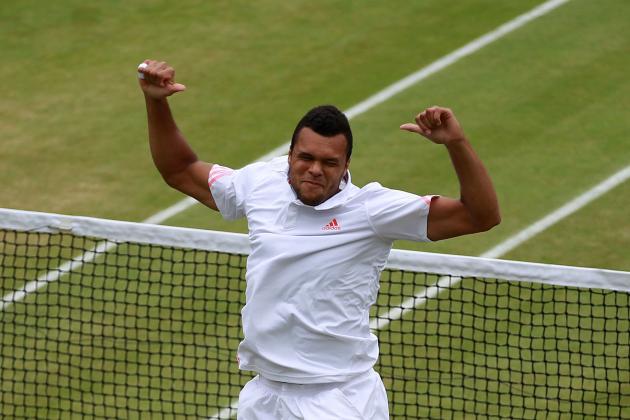 Clive Brunskill/Getty Images

How They Got Here
In the first three rounds, Tsonga knocked Lleyton Hewitt out in straight sets before dropping a set to Garcia-Lopez.
Tsonga dropped the first set to Mardy Fish on Monday, then came back on Tuesday to dominate to a four set victory.
Meanwhile, Kohlschreiber has had, on paper, one of the luckiest draws one can imagine a 29th seed to have.
A first-round battle with an aging Tommy Haas has been his toughest match, as he took it in five.
Since then, though, he has not dropped a set, beating unseeded players Malek Jaziri, Nadal-conqueror Lukas Rosol and American Brian Baker.
Odds
Tsonga: 10/29
Kohlschreiber: 5/2
Prediction
This should be the toughest test thus far for Kohlschreiber.
Since 2010, Tsonga has not lost a set to the German in four meetings.
That being said, Kohlschreiber has been playing very well, even if his competition has been less than great.
However, Tsonga has been improving in the past few years and looks set to take advantage of the golden opportunity that this draw has offered up.
I'll take Tsonga in four, setting up a great semi with whomever comes through the Murray-Ferrer quarter.
For the latest news on 2012 Wimbledon and more, follow me on Twitter: @Fw1812