5 Ways to Get Torres Scoring for Chelsea Next Season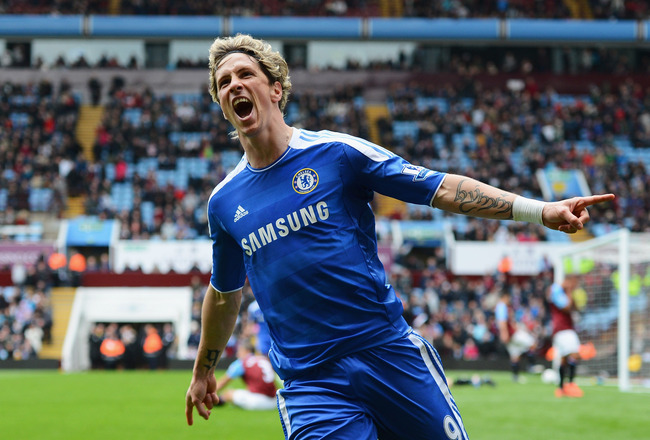 Mike Hewitt/Getty Images
Chelsea need Fernando Torres to play well.
Believe it or not, the European golden boot winner had a rough club season last year. OK, if you watched the Premier League last season, it's easy to believe.
Torres had trouble finding his form last year, but he's ready to turn it around. With Didier Drogba gone, Torres is ready to build on an efficient showing at the European championships. If he continues to create a goal every 45 minutes, Chelsea will be just fine.
In order to keep Torres in top form, Chelsea need to make a few things happen.
Play Quickly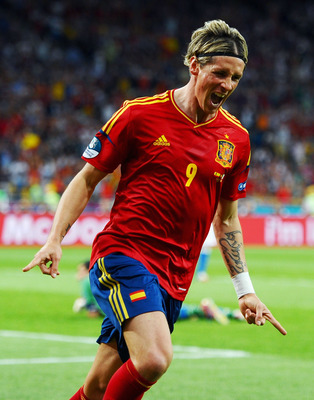 Laurence Griffiths/Getty Images
When Spain's attack is moving quickly, La Roja is at its best.
Fernando Torres is an instinctive player. Instead of planning to act, El Nino needs to simply react to the game. He is a smart player, and he opens the game up with his never-ending runs.
Last year, Torres would take too much time to think. As a result, he usually turned the ball over or missed a sitter.
The quicker Torres plays, the sharper his play will be.
Play Juan Mata Behind Him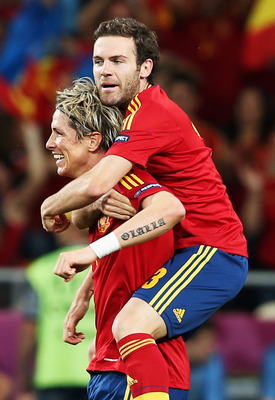 Alex Grimm/Getty Images
Juan Mata doesn't need to be this close to Fernando Torres, but he should be directly behind him.
With Eden Hazard coming to Chelsea, it will be tempting to put the Belgian starlet in the centre of the attack. While he could end up being a more skilled player, he doesn't fit the position as well as Mata does.
Mata and Torres are usually on the same page. They work well together, and they love to set goals up for one another. When Torres could've scored his second goal in the final, he instinctively laid the ball back to a surging Mata.
The goal was beautiful.
When two players have that much chemistry, you need to play them next to each other. Given their positions, the best way to keep them close is playing Mata behind Torres.
Have Him Take Penalties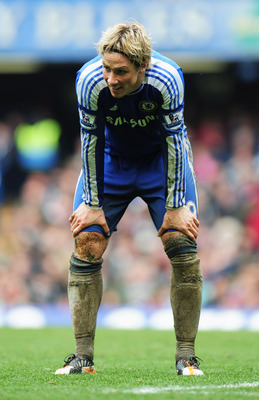 Shaun Botterill/Getty Images
When Frank Lampard isn't in the game, Fernando Torres should take penalties.
No one else on the roster is particular dangerous from this spot, so Roberto Di Matteo should trust his central striker. If Torres can convert penalties consistently, he will be able to maintain a high level of confidence.
Obviously, Lampard should take the penalty if he's in the game. However, if he isn't, Torres should assume the role as kick taker and knock in a few easy ones.
Remain Supportive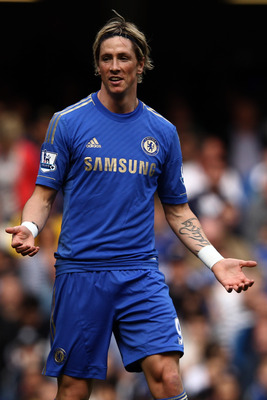 Ian Walton/Getty Images
Fernando Torres isn't going to score in every match.
He will miss some easy goals. He will make you scream at the television after a horrible finish. But it's important to support him.
All strikers have ups and downs. As long as the club supports Torres, he will keep his confidence level up and overcome difficulties. He may go through some droughts, but El Nino will score goals.
Play Him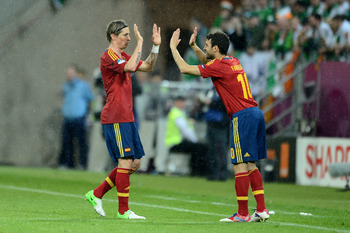 Jasper Juinen/Getty Images
Roberto Di Matteo needs to trust Fernando Torres.
No matter what happens, he needs to stick by the Spaniard. Torres is capable of greatness; he just needs time on the pitch.
El Nino won the golden boot at Euro 2012, and he barely played a full two games (189 minutes). He was efficient in the tournament, and he should be able to continue that form going forward. Somewhat.
With that said, Torres can't score at a decent rate from the bench. He needs to get as much time as possible. Please, Di Matteo, just play the kid.
Keep Reading

Chelsea: Like this team?