Winners and Losers from Deron Williams Re-Signing with Brooklyn Nets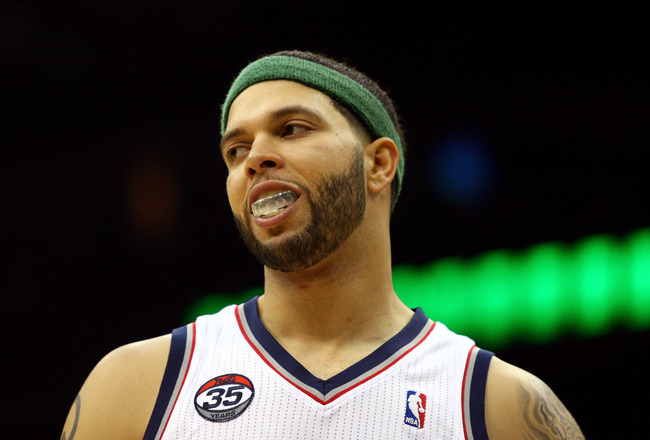 Chris Chambers/Getty Images
Deron Williams is headed back to the Nets, and Brooklyn is a huge winner because of it. This deal has many ramifications beyond the Nets franchise, however.
We'll discuss the other players involved here whose future this deal alters for good or ill. But first, in case you missed it, Ken Berger tweeted out the the details of William contract.
League source confirms Deron Williams and Nets have agreed on a five-year deal. Estimated value is $98.75 million.

— Ken Berger (@KBergCBS) July 3, 2012
Onto the winners and losers of this huge re-signing.
Winner: Brooklyn Nets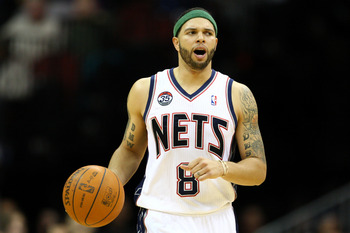 Chris Chambers/Getty Images
The Nets stuck their necks out in a huge way when they sent Derrick Favors, Devin Harris, two first-round draft picks and cash considerations to the Utah Jazz for an elite point guard who was only under contract for one-and-a-half more seasons.
At the time, the Nets had very little to offer Williams that would entice him to sign long-term. At the end of this past season, they still had very little to offer Williams, but this team has been undergoing a flurry of movements that includes the reported trade for Hawks shooting guard Joe Johnson.
All of a sudden, the Nets are set to have a formidable lineup, and they have just locked up a cornerstone player for the foreseeable future.
Losers: Dallas Mavericks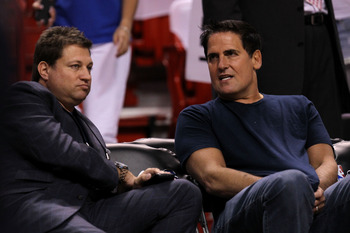 Ronald Martinez/Getty Images
After winning the NBA championship in 2011, the Mavericks decided it was time to look towards the future. They did everything they could to position themselves to make a run at the big-time free agents in this year's class.
At the center of those free agent hopes was Dallas-area native Deron Williams. Now, with Williams off the market, the Mavericks hopes of making a huge splash in this free agent class have all but evaporated. They are going to have to scramble to find someone to run their point, and that player is likely going to be a shell of Williams.
Winner: Deron Williams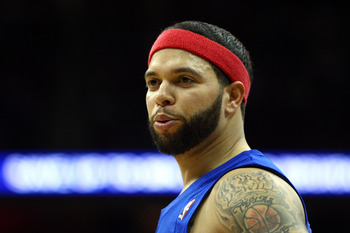 Chris Chambers/Getty Images
Anytime you sign a contract reportedly worth near $100 million, it is safe to say you are a winner. However, Williams could have gotten a similar deal from a number of teams.
What really makes Williams a winner here is that he is ready to make the transition to the giant market of Brooklyn as a fan favorite.
Sure, Williams could have gone to an already championship-caliber team, but instead he stayed loyal and is on a team that has proven they are aggressively going to try and build a winner.
By deciding to stay with the Nets, Williams has just endeared himself to Nets fans. Brooklyn is going to be his oyster, and that is a mighty big and lucrative oyster.
Loser: Dwight Howard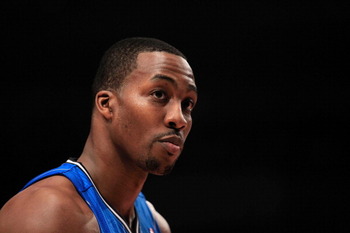 Chris Trotman/Getty Images
Oh Dwight, where do we begin? How about with the report by Yahoo's Adrian Wojnarowski a few days ago that you would only sign with the Brooklyn Nets.
That announcement was quickly followed by the news of the Nets' not-yet official trade for Joe Johnson, and all of a sudden, his move to the Nets became a lot less feasible.
Now comes the news of Deron Williams re-signing, and Howard's future is still hugely in limbo. Williams' re-signing won't do much to change the destination of Howard, and he very well may still end up in Brooklyn, but he is going to come off as a giant villain in the process.
Here is a star that stayed true to his word, and re-signed with his current team, while it is hard to perceive Howard as doing anything but holding the Magic hostage for a season.
Remember all the venom reserved for LeBron James after "The Decision?" Well, that is on it's way to D-12's massive back.
Losers: Toronto Raptors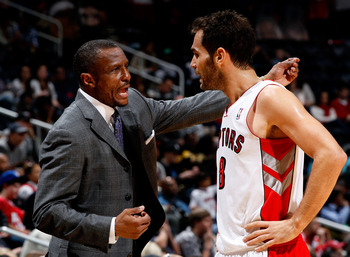 Kevin C. Cox/Getty Images
The Raptors have just been caught up in collateral damage. With the Mavericks missing out on Williams, they must now find another point guard, and the best remaining option is Steve Nash.
It doesn't take a lot of connecting the dots to see the Mavericks going hard to reunite with Nash, and as ESPN's Jeff Caplan reports, these are efforts that Nash would be receptive to.
In fact, Nash is likely going to be a lot more receptive to these offers than the $36 million, three-year deal that ESPN's Marc Stein reported Toronto offered Nash.
Keep Reading