Brooklyn Nets: 6 Reasons They've Got New York Knicks Management Terrified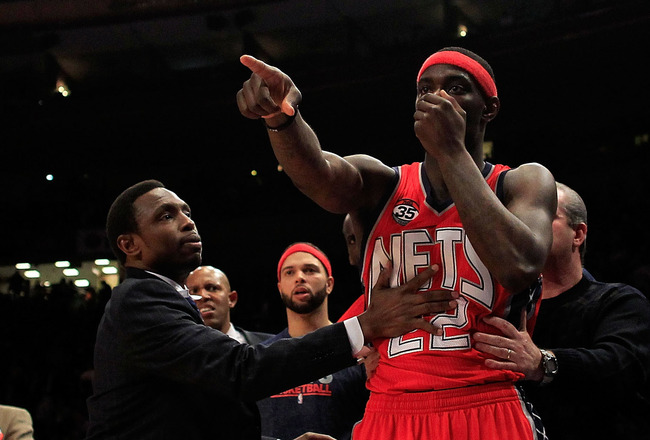 Chris Trotman/Getty Images
In the matter of two days, the Brooklyn Nets have gone from a starless team with no chance in the East to a franchise on the brink of a breakout season. If the chips fall in the right places, they'll also be a championship favorite.
With one swing of the free-agency bat, the Brooklyn Nets netted All-Star shooting guard Joe Johnson. Less than 24 hours later, rumors began to swirl that a proposed deal was in place for the Nets to acquire Dwight Howard of the Orlando Magic.
And you thought Deron Williams was the one grabbing attention in Brooklyn.
With a power trio potentially on the way, the Brooklyn Nets have become the team to watch in New York. This beckons the question that everyone from James Dolan to the conductor of the 6 train has begun to ask themselves: In a matter of days, could the New York Knicks become the second-best team in their own city?
Yes, Knicks management, it's time to panic.
Keep Reading

Brooklyn Nets: Like this team?