Wimbledon 2012 Bracket: Odds for Players Left at All England Club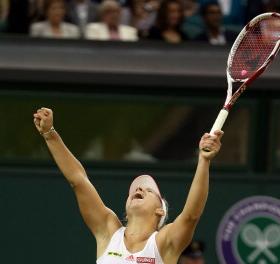 Julian Finney/Getty Images

Angelique Kerber is ranked No. 8, but she has a very small chance of winning it all in London.
Kerber may be a top-10 player, but with just four competitors left, she is the weak link.
However, she has a chance to take down a top-three player in the semis, although she probably won't be able to take out her opponent in the final if she gets that far.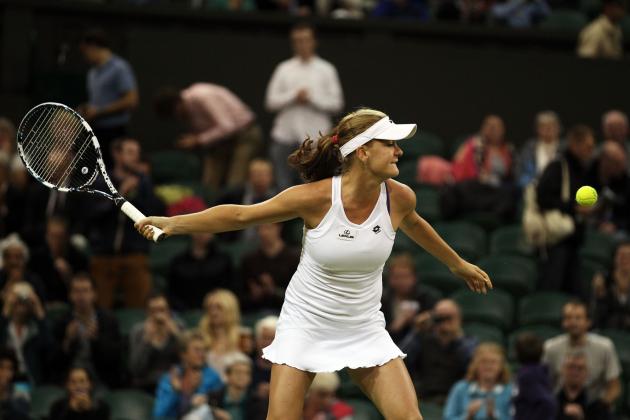 Dan Kitwood/Getty Images

Agnieszka Radwanska is ranked No. 3 in the world, but this is the farthest that she has ever gone at Wimbledon.
Radwanska defeated Maria Kirilenko in three sets in the quarterfinals to reach the semis. She has been playing well, but she is not playing the best tennis in the bracket.
While she may stand a chance against Angelique Kerber in the semis, she has a very slim chance of winning in the final against one of these next two competitors.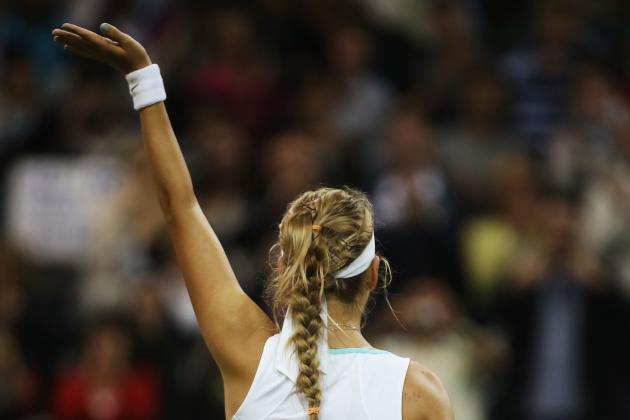 Dan Kitwood/Getty Images

After losing her No. 1 ranking to Maria Sharapova after the French Open, Victoria Azarenka looked to take it back at Wimbledon.
When Sharapova went down, it looked like Azarenka was the favorite, but the recent play of this next competitor has made Azarenka second.
Azarenka has only won one Grand Slam title in her career, and this won't be her second unless she can knock off her semifinal opponent.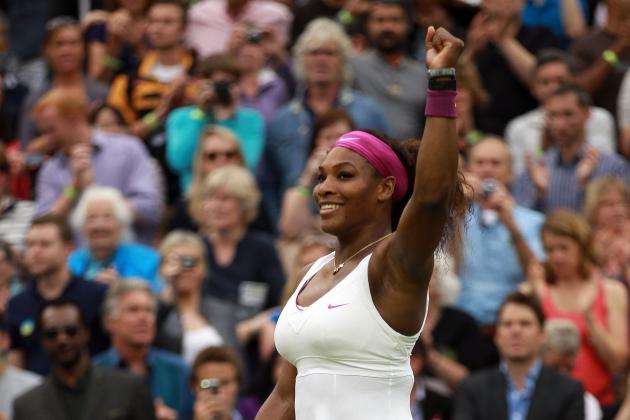 Clive Brunskill/Getty Images

Following her first-round exit in the French Open, Serena Williams is playing like a new woman.
She has been dominant as of late, including her straight-set victory over reigning Wimbledon champ, No. 4 Petra Kvitova.
Kvitova is actually ranked higher than Serena, who is No. 6 in the world. And yet, Williams beat her into the ground.
Serena has new confidence and is on a mission. She is in line for her sixth Wimbledon championship.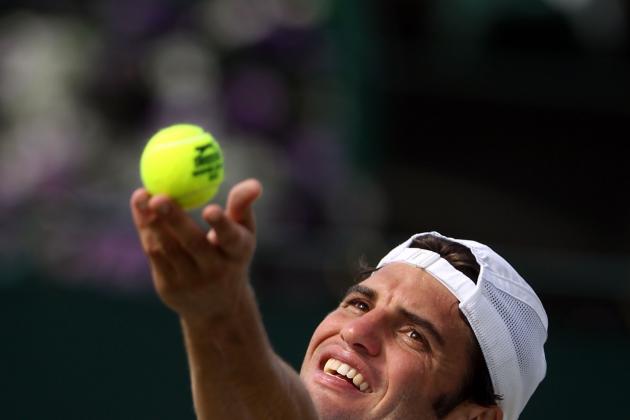 Dan Kitwood/Getty Images

Philipp Kohlschreiber, Florian Mayer and Mikhail Youzhny have all been lucky enough to make it to the quarterfinals, but their runs in Wimbledon will soon end.
These three are all ranked outside the Top 25, and have little business in the final eight at a Grand Slam.
With the other five players in the field all being ranked in the Top 10, including No. 1 Novak Djokovic, these three are in trouble.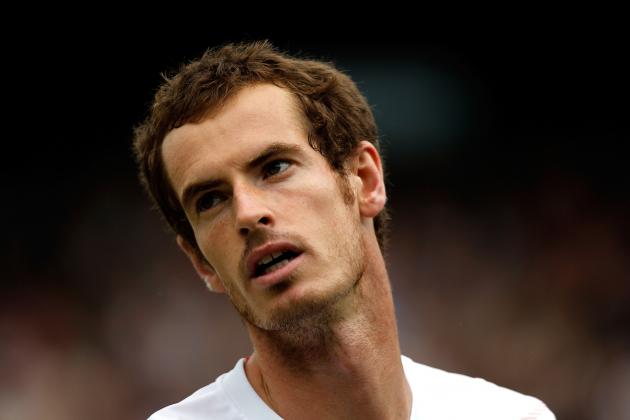 Paul Gilham/Getty Images

The three top-10 players in the bottom half of the men's bracket simply cannot be separated. While one will be playing in the final, all three have similar ambitions.
No. 4 Andy Murray, No. 5 Jo-Wilfried Tsonga and No. 7 David Ferrer are the next-best three after the big three of Novak Djokovic, Rafael Nadal and Roger Federer.
While none have won a Grand Slam event in their careers, one will be given a great chance to do so this year.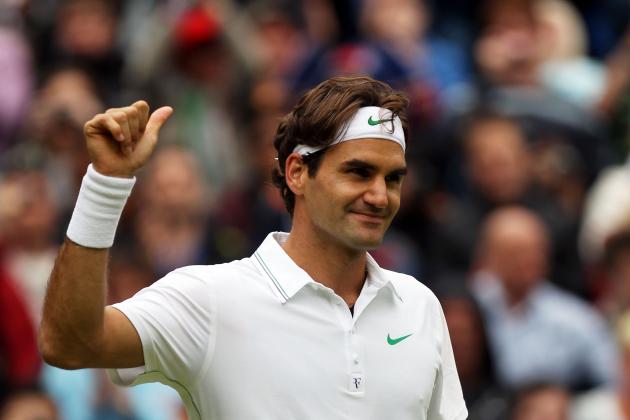 Clive Rose/Getty Images

The reason the last two competitors in the men's field receive their own slides and the others do not is because this is where you see players with a good chance of actually winning it all in London.
With Rafael Nadal out, it looks like this is Roger Federer's last chance to win his seventh Wimbledon title, which would tie him for the most in history.
Fed is playing like his old self again, and if he can get past this next player in the semis, he should win it all.
Clive Brunskill/Getty Images

Novak Djokovic is the No. 1 player in the world for a reason, and he looks to avenge his loss in the French Open final by winning it all at Wimbledon and improving his record in Grand Slam events this year to 20-1.
The Djoker looks poised to win it all, as he has been dominant thus far. The only player who can challenge him is Roger Federer, and their semifinals matchup should decide who wins the tournament.
I give Djokovic the slight edge, and he has the best odds of winning it all because he has the best chance to beat a resurgent Federer.