3 Reasons to Believe Minnesota Vikings Are Rebuilding Correctly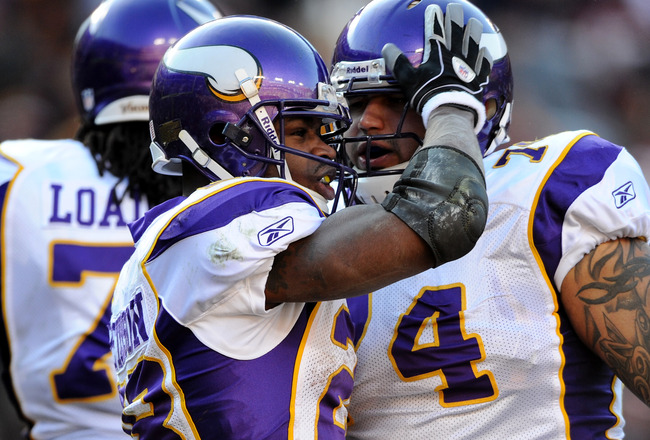 Patrick Smith/Getty Images
The Minnesota Vikings are coming off of a 3-13 season last year, and with the added push that the Detroit Lions have made over the last year or two, are now arguably playing in the toughest division in football.
Don't expect the Vikes to be anything greater than perhaps a 7-9 team this year, but there are a few signs, albeit not an overwhelming amount, that shows the front office is doing what they can to build a competitive football team.
It is going to take some time, but hopefully the trial and error sessions are over, and the trial and succeed sessions are only beginning.
Continued Faith in Adrian Peterson
It was crushing news for Vikings fans when Adrian Peterson went down with a knee injury on December 24, 2011. It didn't help when it was revealed that he tore his ACL and MCL, while also damaging the meniscus in that knee.
The time table for recovery was going to be long.
There has been early speculation that he will be ready to go by the beginning of the season. Peterson has stated that his goal is to be in the lineup for Week 1.
A huge part of rebuilding is to make sure that the pieces you do actually have remain there—and remain happy. The Vikings have shown that they are willing to put the time and effort into him in order to keep him in Minnesota for the majority of his career.
They could have easily shipped him off for younger, healthier talent in the offseason, but intelligently have decided to monitor his rehab and get him ready for the start of next season.
A Great 2012 NFL Draft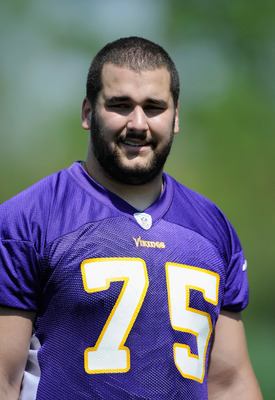 Hannah Foslien/Getty Images
The Minnesota Vikings had six picks in the first four rounds of the draft and did a great job on all of them. They chose Matt Kalil, an offensive lineman out of USC, with the third overall pick. He should be a franchise guy for years to come.
The Vikings are going to be heavily involved in the run game in the future and, by taking the best run blocker available in the entire rookie class, they will elevate the game of Adrian Peterson and Toby Gerhart. The move showed that the Vikes will be willing to win by playing old school, hard-nosed football.
Their next two picks are really going to help their secondary, which struggled pretty heavily last season. By bringing in safety Harrison Smith and cornerback Josh Robinson, Minnesota will have two guys who can grow in the next year or two and be ready to be game changers in the near future.
The draft is the most important way to grab players to rebuild, so the Vikings should be very happy about their draft class.
A Young, Yet Unproven, Quarterback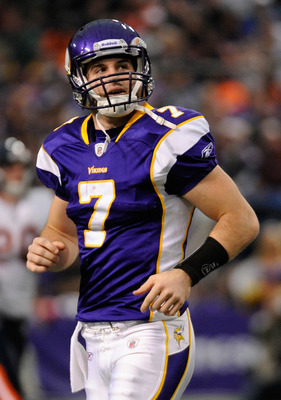 Hannah Foslien/Getty Images
It is good to finally see that Minnesota has realized that they can not go out and sign a QB with little to no time left in the league. And have him take them to the Super Bowl.
They tried that with Brett Favre and Donavon McNabb, but neither guy could get the job done. Although, Favre did get them to the NFC Championship Game in 2009, but then led them on a 6-10 stroll the following season.
Christian Ponder showed moments of greatness last season, but struggled trying to lead a team with very little dynamic ability outside of Adrian Peterson and Percy Harvin.
This year, they went out and signed wide receiver Jerome Simpson and tight end John Carlson to give a few extra options for Ponder to look for in 2012. Besides Harvin, there are still guys like Kyle Rudolph, Michael Jenkins and Devin Aromashodu who need another year or two to develop, but can still turn into great players.
As I mentioned, the Vikings will not make the playoffs in 2012, but they are on the right track to rebuilding.
Keep Reading

Minnesota Vikings: Like this team?