Silva vs. Sonnen 2: UFC 148 Headliner Is Guaranteed to Deliver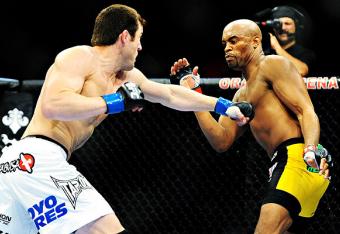 Mark J. Rebilas-US PRESSWIRE

The long-awaited rematch between Anderson Silva and Chael Sonnen is so close, MMA fans can probably get away with ignoring all other aspects of life and focus solely on the awesomeness that is about to ensue.
Ever since August 8, 2010, a rematch between Sonnen and Silva has been one of the biggest matches the UFC could possibly make. If you follow the sport at all, you've already heard the narrative of the first fight from every possible angle.
Sonnen, relentlessly mocked, called out and otherwise picked on Silva like no one had ever done before. Most fans considered it to be the drivel of a delusional man—that was, until he backed it up. After four rounds of a rather lopsided affair, it was clear that Sonnen wasn't a nobody soaking in his 15 (or 25) minutes of fame, he was a legitimate threat to Silva's title reign.
However, it was Silva who would get the last word as he turned in one of the most memorable moments of his career with an improbable late submission victory.
Since their first encounter, the first fight has become the hottest of hot button issues, and there's simply no way to talk about either Sonnen or Silva without starting a debate. Never has a fight been more polarizing in MMA history.
Which brings us to the second incarnation of this rivalry.
Through a combination of high stakes (the middleweight championship could actually change hands), bitter internet debate (just look up the comments under any article which includes the names "Sonnen" or "Silva") and an endless supply of sound bites (thanks largely to the UFC's best hype-man, Chael P. Sonnen, and shockingly thanks in some part to Silva) the Silva-Sonnen rematch has become the holy grail of easily hyped fights.
With the lofty expectations, could the rematch be a flop?
Is there any way that this fight fails to live up to expectations?
Let's take a look at a few ways this fight could be "boring."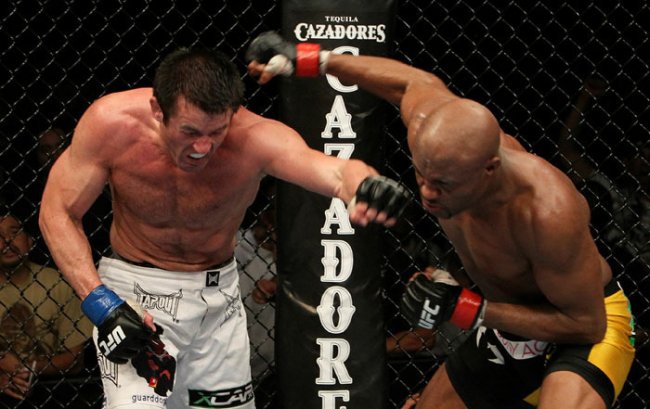 Photo via UFC.com
Silva Wins By Early KO
Some would argue that Silva is going to end Sonnen's night early, thus rendering the fight a disappointment. If Silva is able to shut Sonnen up emphatically with an early ending, we can add it to the impressive number of finishes that Silva has accrued in his career.
Silva's ability to finish opponents in awe-inspiring fashion is what has made him a UFC icon. Regardless of who you are rooting for, Silva's striking is on a higher level than anyone else on the planet and it's beautiful to watch.
An early Silva knockout may not be the long, drawn-out war that constitutes a Fight of the Year candidate, but watching Sonnen bring out the best in the MMA legend would be something to behold.
Will Silva-Sonnen 2 live up to the hype?
Sonnen Grinds Out Decision
"Wall and Stall" and "Lay and Pray" are usually associated with fighters that employ a wrestling-heavy style of fighting and these, most often, carry the negative connotation of being boring.
When it comes to wrestling, there are few in the sport that can compare with Sonnen. He simply suffocates opponents and sets a relentless pace that can overwhelm even the most well-conditioned athletes.
There's little doubt that Sonnen will bring his grinding style to Silva, and his clearest path to victory will involve a whole lot of wearing Silva down. Admittedly, the idea of Sonnen holding an opponent down and controlling his opponent for five rounds may not sound like the most action-packed affair, but this is no ordinary opponent—this is Anderson Silva.
Even if this fight turns into a Chael Sonnen grapple-fest, the sheer magnitude of the fight should be enough to keep fans on the edge of their seats. With both fighters' dignities (it's personal) and legacies on the line, this fight will be entertaining for as long (or as short) as it lasts.
This article is
What is the duplicate article?
Why is this article offensive?
Where is this article plagiarized from?
Why is this article poorly edited?