2012 Home Run Derby Contestants: First-Timers Who Will Shine
Jeff Curry/Getty Images
Carlos Beltran is going to light up the bleachers in his first home run derby, but he's not the only first-time contestant who'll shine.
These derbies are nothing more than batting practice with the entire world watching. Players that can approach the event as such will have success, though it's easier said than done.
Here are the first-timers that will have big nights when the home run derby kicks off on July 9, 2012.
Carlos Beltran, St. Louis Cardinals
It's hard to believe that this will be Beltran's first home run derby. He's been a big-time hitter in the majors for a decade-and-a-half, and it's about time he was acknowledged on the big stage.
Beltran isn't necessarily a pure slugger, though.
He's had his ups and downs throughout his career in the home run department, but he's on pace to have another big year in 2012 with 20 homers to this point. The reason I think he'll do well in this competition is that he has a pure swing and knows how to make excellent contact.
I don't expect him to win, but Beltran will give Jose Bautista and Prince Fielder a run for their money.
Mark Trumbo, Los Angeles Angels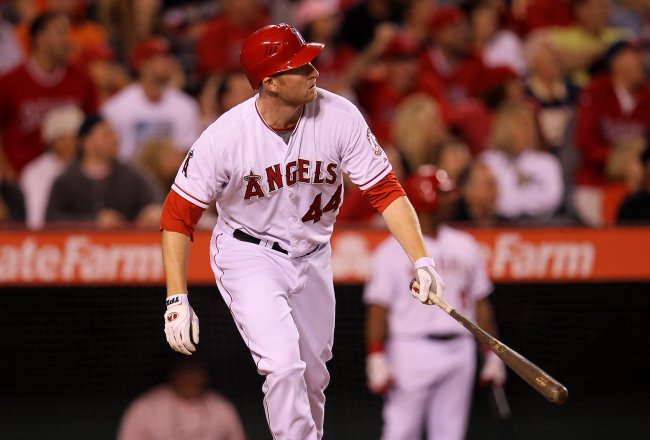 Stephen Dunn/Getty Images
Trumbo is a relative newcomer to the majors. He had his coming out party last year when he posted 29 home runs and drove in 89 runs, and he's on pace for an even bigger year in 2012.
He's currently tied for eighth place in the majors with 20 home runs, and his sweet swing keeps getting sweeter as he gets accustomed to the nuances of big-league pitching. In addition to his power numbers, Trumbo is hitting over .300 this year—.308 to be exact.
I expect him to put on a show during the first round, but then the pressure will likely get to the young star and he'll fizzle out in the second round.
Giancarlo Stanton, Miami Marlins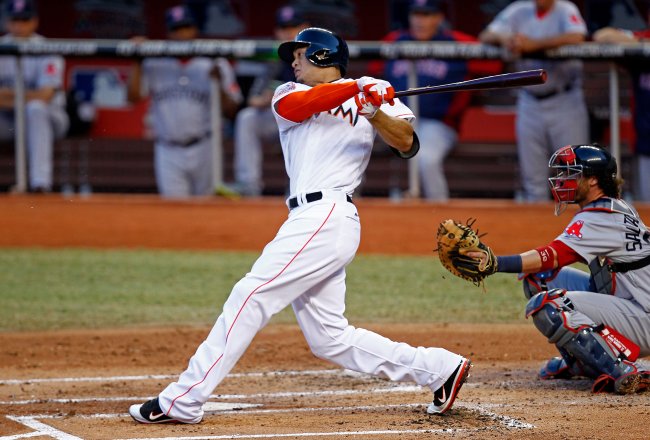 Sarah Glenn/Getty Images
Stanton, at the age of 23, is just starting to scratch the surface of what he's capable of doing against big-league pitching.
His career trajectory resembles that of Trumbo's, having made a big splash onto the scene during the last couple of years. At the midway point of the 2012 season, he's posted 19 home runs and 50 RBI, and the best is yet to come.
I expect Stanton to have a stellar showing at this year's home run derby. He is young enough to not be affected by the pressure of the moment, and his prowess with the bat will be on full display.
This article is
What is the duplicate article?
Why is this article offensive?
Where is this article plagiarized from?
Why is this article poorly edited?