NBA Free Agency 2012: 5 Players Memphis Grizzlies Should Pursue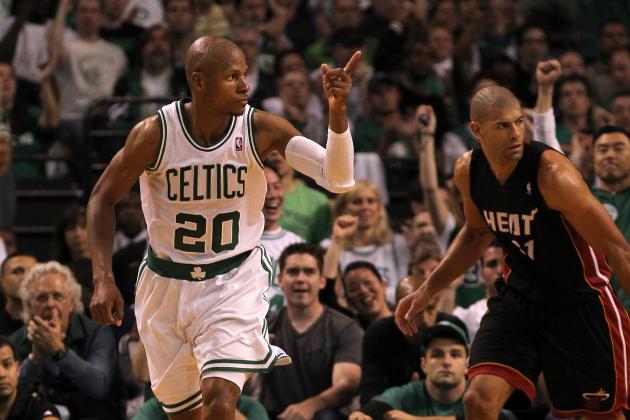 Jim Rogash/Getty Images

The Memphis Grizzlies are gearing up to make a splash in free agency in order to aid their quest for a title. The Grizzlies' lineup is as sure as any in the NBA, but they need players to fill out the bench to make it as strong as or stronger than it was in 2011-12.
According to The Commercial Appeal, Michael Heisley is allowing GM Chris Wallace to take an extra step in free agency by letting him sign players beyond the luxury-tax threshold, which Heisley didn't allow in the past. Mainly, Heisley is allowing Wallace to do this to sign Ray Allen.
Signing Allen would make up for the lost scoring with the impending departure of O.J. Mayo.
The Grizzlies also have work to do in patching up the frontcourt. Marc Gasol needs backups, and additional reserve power forwards are needed as well.
Following is a list of players the Grizzlies should sign this offseason.
Begin Slideshow

»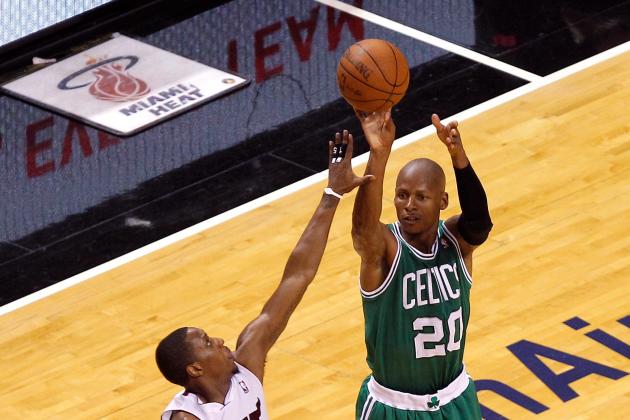 J. Meric/Getty Images

Ray Allen would be a great addition to replenish the Grizzlies' bench scoring with the impending departure of O.J. Mayo. He's maintained a fine scoring profile throughout his career. In 2011-12, Allen averaged 16 points per 36 minutes.
Allen gives the Grizzlies just what they've been missing in terms of three-point shooting. He's a 45.2 percent three-point shooter on his career and shot 45.8 percent from beyond the arc in 2011-12.
That type of long-range shooting would be a big boost for a Grizzlies team that placed 27th in three-point field-goal percentage this season.
Memphis is in the running for Allen's services. According to The Commercial Appeal, GM Chris Wallace will offer Allen their mid-level exception of $5 million per year.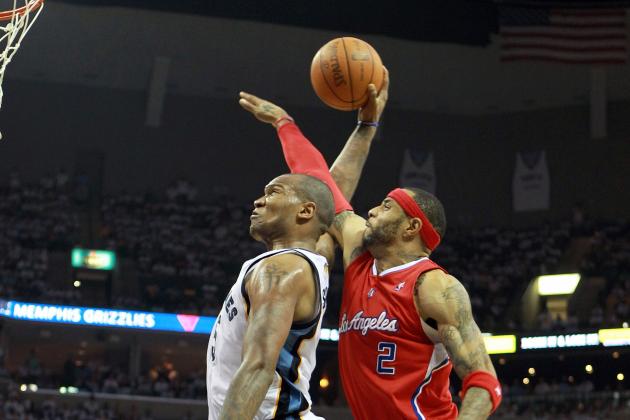 Andy Lyons/Getty Images

Dante Cunningham would be a decent backup power forward for Zach Randolph, but Marreese Speights would be better. Speights demonstrated down the stretch after Randolph's return and during the playoffs that he can be productive while playing fewer minutes.
Speights had eight points and nine rebounds in Game 1 against the Los Angeles Clippers and nine points and six rebounds in Game 4.
Speights developed his jump shot as the year progressed and has started to become a rock-solid rebounder. He can go up with the big guys and muscle his way to a rebound.
Other teams may be interested in Speights, but they won't be hawking him in order to make him a starter. Since he's a restricted free agent, the Grizzlies can match any offer.
They should do just that.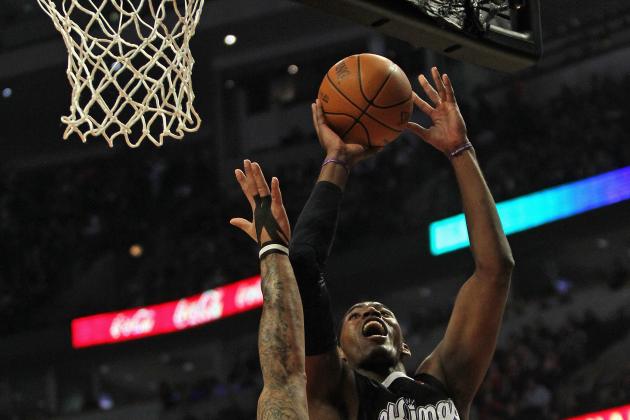 Jonathan Daniel/Getty Images

If the Grizzlies don't manage to hang on to Marreese Speights, there's another terrific option for a reserve rebounder. Jason Thompson is an aggressive, tough player on the boards who deserves the Grizzlies' attention.
He's strong on the glass. The four-year Sacramento King averaged 6.9 rebounds per game and 9.6 per 36 minutes in 2011-12.
Thompson has also grown into an effective inside shooter, having gone from a 47.2 field-goal percentage in 2009-10, 50.7 percent in 2010-11 and 53.5 percent in 2011-12.
Thompson would be very helpful off the bench, very capable of spelling Zach Randolph for a decent number of minutes.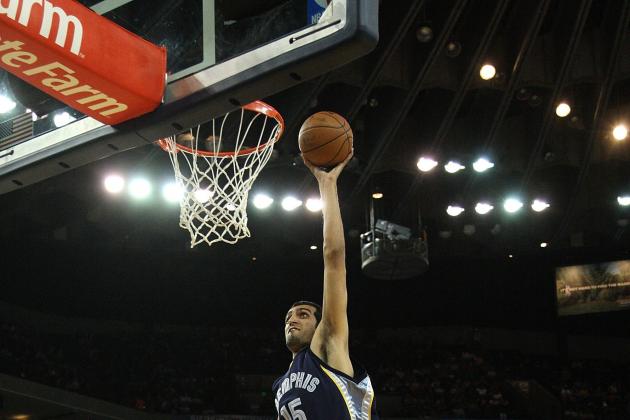 Jed Jacobsohn/Getty Images

Hamed Haddadi isn't a highly coveted player for NBA teams. In fact, he's the last player off the bench.
Despite that, he's shown himself to be extremely valuable to the Grizzlies in short bursts. He averaged 2.3 rebounds per game in 5.9 minutes per game in 2011-12. The Iranian center averaged 12.4 rebounds per 36 minutes.
He also averaged 4.5 blocks per 36 minutes.
He had big plays in the playoff series against the Clippers. In Game 4, Haddadi had five rebounds in 11 minutes. The 27-year-old former Olympian fueled the Grizzlies' decisive run in the fourth quarter of Game 6 with a block of a Reggie Evans shot and a tip-in off a missed free throw by Tony Allen.
In his four years with the Grizzlies, Haddadi has done a great job being productive in short spurts. Memphis should ensure that even the deeper reserve of its bench is strong by retaining Haddadi.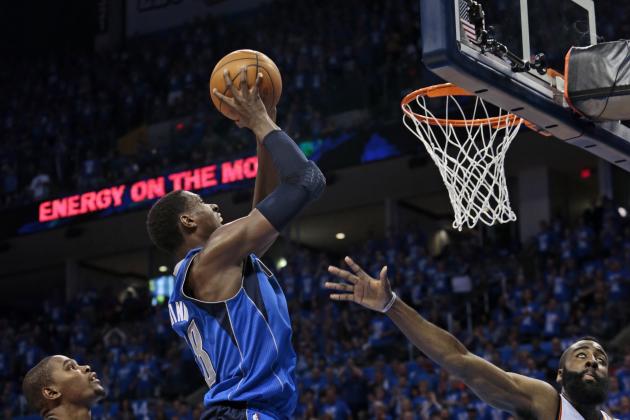 Brett Deering/Getty Images

The departure of Tyson Chandler benefited at least one person in Dallas.
Ian Mahinmi took advantage of Chandler's exit to put forth a nice campaign in a backup role for the Dallas Mavericks in 2011-12. He averaged 5.8 points and 4.7 rebounds while shooting 54.6 percent from the field in 18.7 minutes per game. In his four-year career, he's shot a solid 56.1 percent from the field.
Marc Gasol didn't receive a great deal of rest this season. He averaged 36.5 minutes per game, 12th in the NBA. With his ability to pull down rebounds and shoot efficiently, Mahinmi could give a fair amount of minutes to effectively spell Gasol.
With the lack of depth that the Grizzlies have had during Gasol's career, the French center would be a welcome addition.