MLB All-Star Game Rosters 2012: 3 Reasons Bryce Harper Will Win Final Vote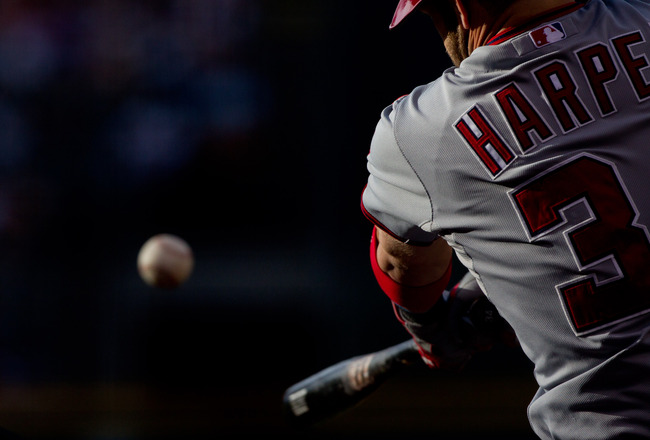 Justin Edmonds/Getty Images
Bryce Harper is everything you would want to see in an All-Star Game.
He brings a lot of excitement and demands attention. And Bryce Harper definitely carries the hype of an All-Star. Ever since the Washington Nationals picked him up, he's been the talk of the league.
Harper's All-Star Game debut will depend upon public support. But there is really no reason for fans to be worried.
There are three reasons why Bryce Harper will definitely get the final vote into the 2012 All-Star Game.
1. Harper Has Delivered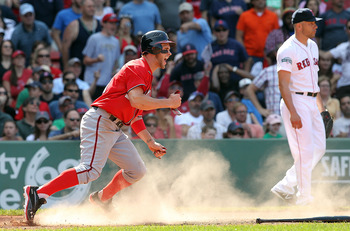 Jim Rogash/Getty Images
Since his major-league debut on April 28 against the L.A. Dodgers, Harper has really delivered for the Nationals.
So far this season, he's hit eight home runs to go along with 22 RBI and has forced baserunners to respect his arm in right field.
With 38 runs already, he's sure to bring a lot more to the table as we approach the second half of the season.
2. He's Got Class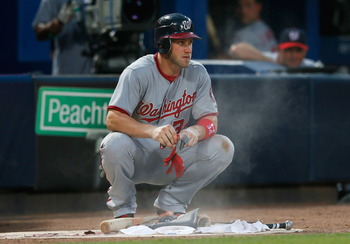 Kevin C. Cox/Getty Images
Bryce Harper said he would vote for fellow final-vote candidate Chipper Jones, the 40-year-old veteran third baseman for the Atlanta Braves. Harper believes Jones is more deserving and that he should indeed be the one to take the final vote. And Jones appreciated the gesture (via Mark Bowman from MLB.com):
I texted him last night and said, 'That's a very classy thing for a 19-year-old kid to say,'...I think he's going to be in his fair share of All-Star Games throughout the years. He's an unbelievable talent. I just let him know I appreciated what he said. It was classy.
The young star showed quite a bit of cockiness in the beginning, but has since come a long way. His emergence in the majors has helped him mature and reveal a classier side.
Even though Harper will vote for Jones, this unselfish move might have given Harper the extra brownie points towards gaining the upper hand on that final vote.
Big Name, Big Crowds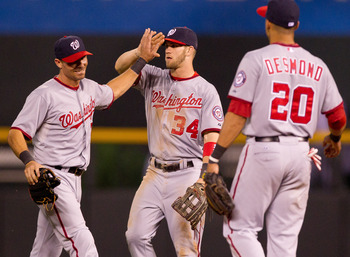 Justin Edmonds/Getty Images
Bryce Harper has been nothing short of a phenom for the team. And it certainly isn't just Nationals fans who have noticed him. Every baseball enthusiast is aware of Harper's ability, and even fans from opposing teams have given him a round of applause.
And that is what it means to be an All-Star, right? To be the player that everyone wants to see.
Even people who are not Nationals fans will vote for Harper simply because they want to see him play with the best in the league. They want to see an exciting All-Star Game.
Keep Reading