Wimbledon 2012: Breaking Down Andy Murray's Chances the Rest of the Way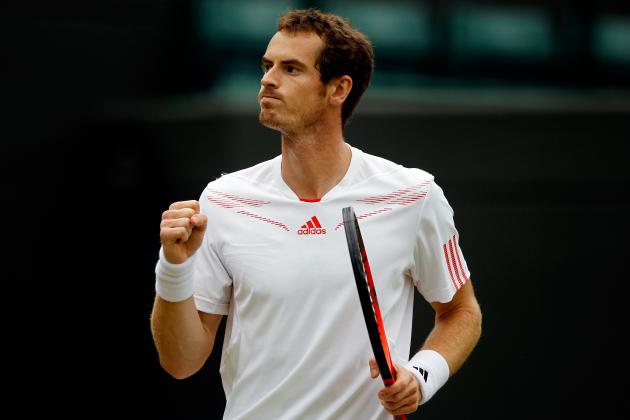 Paul Gilham/Getty Images

Pressure at Wimbledon is always on Scotsman Andy Murray because of the home court advantage he has during every match.
But when second seeded Rafael Nadal fell in the second round, that pressure intensified as many predicted a clear path to the finals for Murray.
Now in the quarterfinals, Murray needs just three more victories to win his first Grand Slam title. That said, his competition will be tough and looking to upset the crowd favorite.
The following is a breakdown of what Murray has left between him and the Wimbledon crown.
Begin Slideshow

»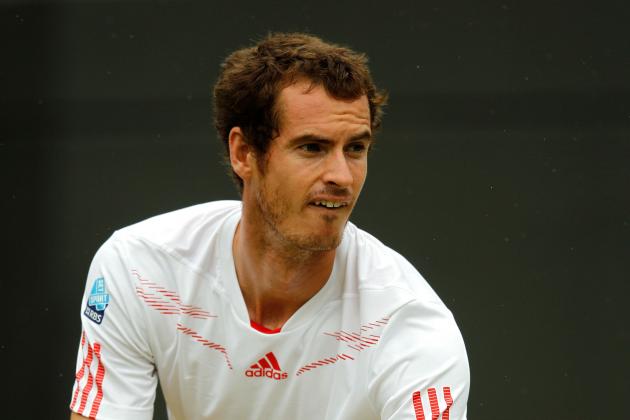 Paul Gilham/Getty Images

In his quarterfinal match, Murray will face the seventh seeded Spaniard, David Ferrer.
Ferrer, who is tied 5-5 in career meetings with Murray, is coming in with confidence, having defeated Murray in the quarterfinals at the French Open just one month ago.
Ferrer is not known as a grass player though, and this appearance in the quarterfinals is so far his best showing ever at Wimbledon. As long as Murray doesn't panic, his natural grass playing style should win out over Ferrer.
Along with that, Ferrer doesn't have as strong a history at Grand Slams as Murray does. Ferrer has only made three semifinals appearances at Grand Slams compared to Murray's six semifinal appearances (including five of the last six).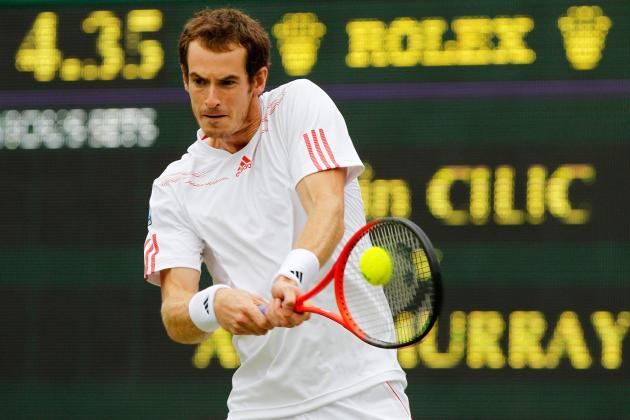 Paul Gilham/Getty Images

If Murray can advance past Ferrer, he will likely face fifth seeded Jo-Wilfried Tsonga, who squares off against 27th seeded Philipp Kohlschreiber.
Assuming Tsonga takes care of business, he presents a difficult semifinal match for Murray. While this is where Murray was supposed to meet Nadal, Tsonga is no cake-walk in comparison.
Last year at Wimbledon, Tsonga defeated the allegedly unbeatable Roger Federer in the quarterfinals before losing to eventual champ, Novak Djokovic, in the semifinals.
Historically, Murray has an advantage over Tsonga, as he is 5-2 against him over his career. That said, Tsonga thrives in the underdog role and will be a tough out for Murray.
Paul Gilham/Getty Images

If Murray can advance to his first Wimbledon championship appearance, the crowd will be buzzing for the title to remain in Great Britain for the first time since Fred Perry won in 1936.
The likely opponent: the winner of top seeded Djokovic versus third seeded Federer.
Murray has experience against both, but in Grand Slam finals, all bets are off.
If Murray were to go on to win this championship, it would be well deserved, despite the fact that Nadal was bounced early in the tournament. That said, many think this is Murray's best chance thus far to bring the crown home, so as difficult as his path still is, expectations are high for Great Britain's best player.