US Olympic Gymnastics Team 2012: Strengths and Weaknesses of Each Female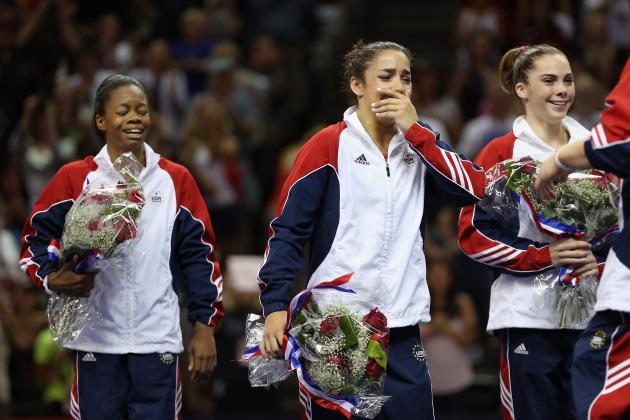 Ezra Shaw/Getty Images

The U.S. women's gymnastics team will be a betting favorite for gold at the 2012 London Olympics.
And now that the selection committee has handpicked its five Olympic gymnasts, we have an idea of how national team director Martha Karolyi plans to reach those lofty heights.
Without getting mired in a debate over who should or shouldn't have made this team, let's have a look at America's starting five and what each brings to the table.
Begin Slideshow

»
Ezra Shaw/Getty Images

Strengths: High Bar, Vault, General Artistry, Acrobatics
When she's on, Gabby Douglas is the highest-scoring women's gymnast in America. She proved that at U.S. Trials with a thrilling victory over defending world all-around champ Jordyn Wieber.
Douglas is a gymnast in the Nastia Liukin mold—graceful, good lines—but with an added dimension of acrobatics. The height she gets on uneven bars is almost beyond belief.
Weaknesses: Beam, Consistency
Douglas doesn't have the big-pressure, big-meet experience of Wieber, and it can show.
Douglas held a lead heading into Day 2 of Visa Nationals before stumbling on beam and allowing Wieber to take command. She nearly suffered a similar letdown on that very same apparatus during Day 2 of U.S. Trials.
At Trials she managed a few nifty saves to score a commendable 14.850, perhaps showing her maturity in the process. But it won't be enough to convince everyone that her spotlight struggles are entirely behind her.
Douglas' scoring potential is huge, but she carries equal risk on her weaker apparatuses.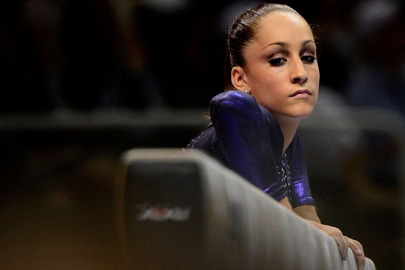 Ronald Martinez/Getty Images

Strengths: Consistency, Vault, Floor Exercise
Jordyn Weiber's greatest attribute is her ability to hit routine after routine without incident.
That stunning consistency carried her to a world all-around title last year and will make her a key cog in Team USA's gold-medal pursuit. You can't often pencil in scores during a team gymnastics competition, but Wieber inspires that kind of confidence.
That's not to say she doesn't have some high-scoring events, including vault and floor exercise.
Weaknesses: Beam, Uneven Bars
Wieber's weaknesses aren't all that pronounced, but she does lack explosive potential on beam and uneven bars.
She's added some difficulty to her dismount on the latter and was able to notch consecutive 15.300 marks at Trials. Even though the bars don't usually favor stockier, more powerful gymnasts, Wieber has manged to find her strengths within it.
That's really the book on Wieber. She accentuates her best attributes in each apparatus and manages to avoid major catastrophe on her weaker events.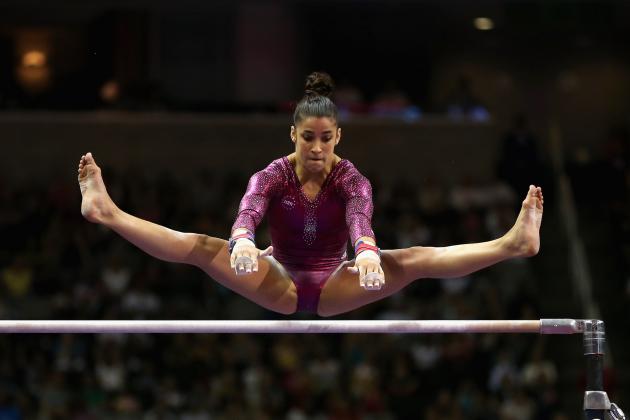 Ezra Shaw/Getty Images

Strengths: Versatility, Floor Exercise
Aly Raisman is the third-best all-around gymnast on Team USA and could be of use in any of three apparatuses: vault, beam and floor exercise.
With teams now limited to just five gymnasts, Raisman's ability to slot in almost anywhere makes her a key asset. At 18, she's also the de facto team leader of a squad that lacks big-meet experience.
Weaknesses: Uneven Bars, Max Scoring Potential
Raisman is a solid performer, but she isn't likely to deliver the meet-shifting marks her teammates Gabby Douglas, McKayla Maroney and even Jordyn Wieber can manage on certain apparatuses.
At U.S. Trials she didn't score above 15.6000 on any of her eight routines.
Then again, she topped 15.000 on five separate occasions.
That's Raisman in a nutshell. She won't wow you with 16s, but she's also a safe bet to contribute on multiple apparatuses.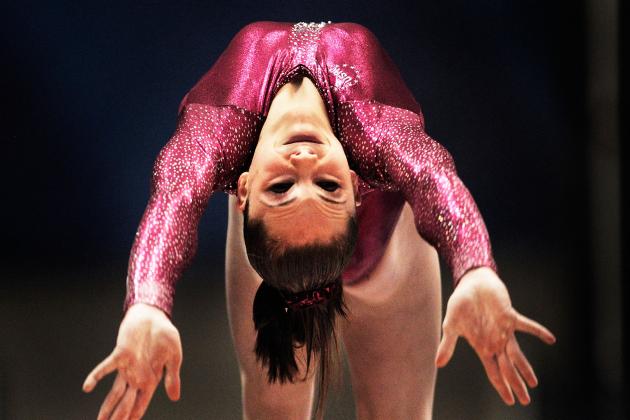 Adam Pretty/Getty Images

Strengths: Vault, Floor Exercise
McKayla Maroney made this team with one event in mind: the vault.
Maroney may be the best in the world on that apparatus, and the selection committee clearly coveted her monster scoring potential.
Maroney could also contribute on floor exercise, but that's not the reason why Martha Karolyi tabbed the seventh-best gymnast at Trials for her five-woman Olympic team.
Weaknesses: Versatility
Maroney is probably the most controversial pick of the five due to her limitations as a performer.
If Maroney only participates on vault—a rather likely scenario—that leaves four gymnasts to cover three spots in the three remaining events.
That's a big load to carry for Maroney's teammates. If she doesn't deliver on vault, they'll be plenty of folks wondering why Karolyi didn't select emerging all-around threat Elizabeth Price or Olympic veteran Alicia Sacramone.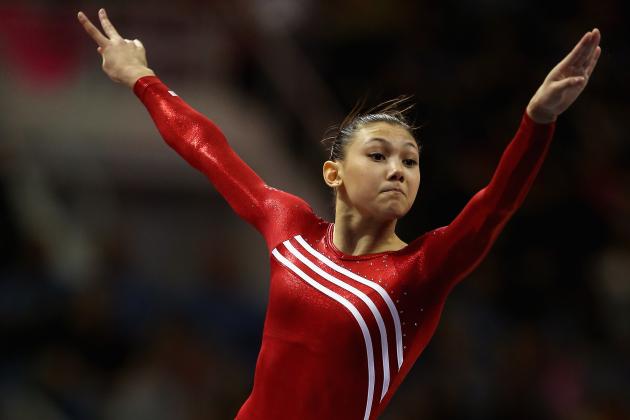 Ezra Shaw/Getty Images

Strengths: Uneven Bars, Versatility
Kyla Ross is a strong all-around performer, but it's her ability on uneven bars that made her a must-keep for Martha Karolyi.
Ross can post scores north of 15.500 on that apparatus, which should allow Team USA to stay within earshot of the Russians in what is one of America's weaker events.
More versatile than the usual specialist, Ross can be called on for beam and floor exercise. She's no slouch on vault either, but America has more than enough firepower in that area.
Weaknesses: Youth
Even by women's gymnastics standards, Ross is young.
She won't turn 16 until October and has never represented Team USA at a major international competition.
As the youngest member of an already young team, fans will have a close eye on Ross' nerves entering London.
She's shown maturity beyond her years so far, but the psychological equation can change in a hurry when Olympic pressure takes root.