MLB 2012 All Star Game: Adam Dunn and All-Stars Rebounding from Subpar Seasons
July 3, 2012

Victor Decolongon/Getty Images
In 2011, Adam Dunn was arguably the worst free agent signing in the history of baseball. He was a major bust after signing a four-year $56 million deal.
But now he is delivering the run production the White Sox hoped for. In 2011, Dunn hit .159 with 11 HR and 42 RBI in 122 games. 
He has already more-than doubled his HR total with 24, and surpassed his RBI total with 58. He's done this in just 79 games. He is still hitting just .210, but considering that's 51 points higher than last season, it's a huge improvement.
Dunn's on pace to hit 48 long balls and drive in over 116 runs.
He isn't the only all-star who has put a less than stellar 2011 behind him. Here are two more examples:
Fernando Rodney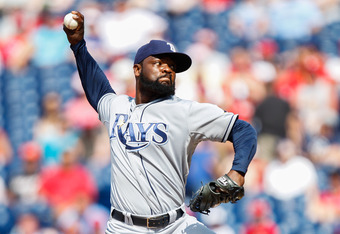 Brian Garfinkel/Getty Images
The Rays just seem to bring about the best in pitchers. It certainly seems to be the case with reliever Fernando Rodney. After a rough 2011 with the Angels, Rodney has been dominant for Tampa Bay.
In 2011 he had an ERA of 4.50, and he was only three of seven in save opportunities. Things have changed significantly, he has been lights out this year.
He has 23 saves in 24 opportunities, a nasty 0.98 ERA and opponents are only hitting .171 against him. Rodney has returned to the form that saw him save 37 in 2009 for the Tigers.
Joe Nathan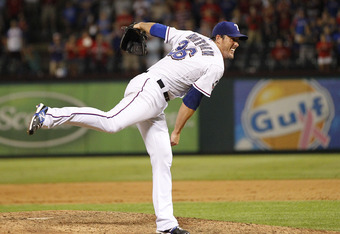 Rick Yeatts/Getty Images
Another reliever that has turned things around is Nathan. Last year was an injury-marred campaign for Nathan. He came to the Rangers after a distinguished career in Minnesota and has been fantastic.
In 2011, he appeared in 48 games, but he had a very un-Nathan like 4.84 ERA, and he saved only 14. That was the lowest save total of his career as a closer.
This year, he has returned to form. His ERA is 1.87, and he has already saved 18 of 19 opportunities.
What a difference a year can make.
Follow Brian Mazique and Franchiseplay.net for reactions, analysis and news from the world of sports and sports video games